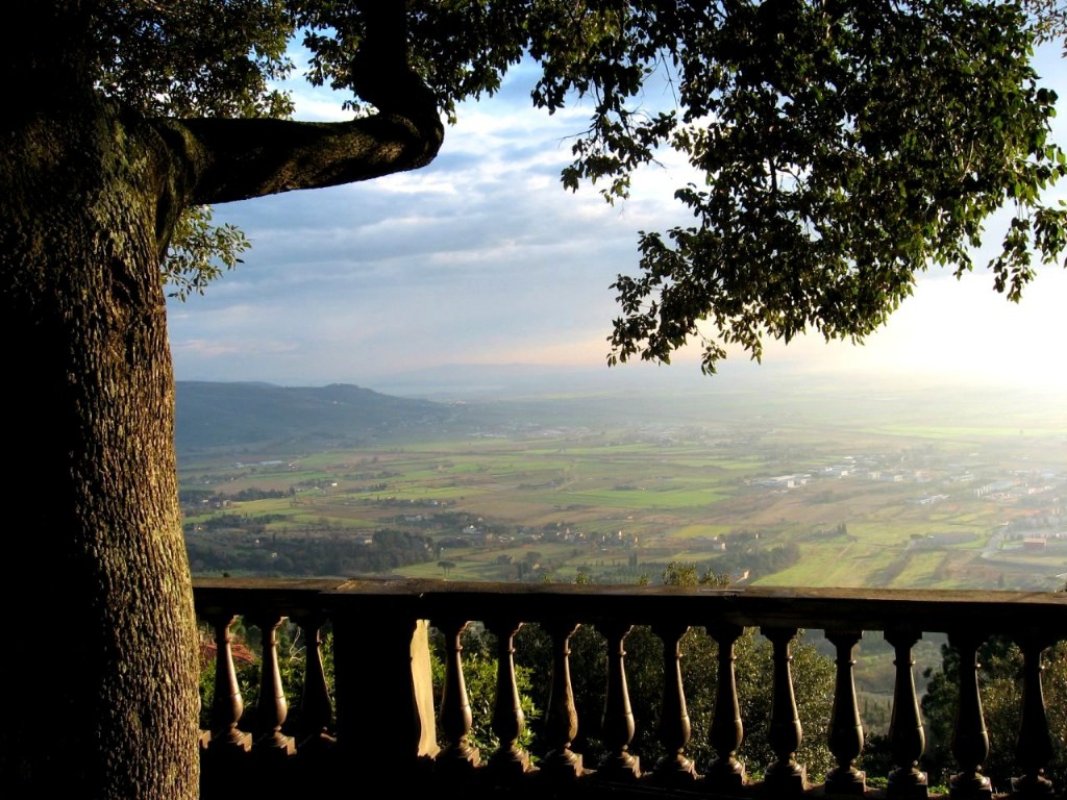 Cortona Wine Trail, among vineyards and olive groves
Explore nature and taste local food and wine
Heart-warming and distinctive Tuscan scenery welcomes visitors as they draw near to Cortona: beautiful countryside, dotted with vineyards and olive trees, through which the Cortona Wine Trail winds, a touristy route of wine and food that boasts an extremely long tradition of wine.
The first documented traces of wine production in Cortona go back to the third century before Christ. The Tabula Cortonensis, a form of contract that evidences the transactions of a vineyard, is preserved at the Museum of Cortona. Since then, in the course of the centuries, Cortona has not only enriched itself with its excellent wine production – with the recognition of D.O.C. Cortona – but also with artists such as Pietro Berrettini, Luca Signorelli and Gino Severini; architectural works like Santa Maria delle Grazie church at Calcinaio designed by Giorgio Martini, or the church of San Francesco, the first Franciscan church built out of Assisi, designed by Frà Elia of Cortona.
The level of local winemaking has remained high to this day, as well as locally produced foods, such as Chianina beef, Cinta Senese cured meats and pecorino cheese.
A vast choice of accommodation facilities to greet guests who wish to visit these wonderful routes range from agriturismi obtained from typical farmhouses in stone to luxurious high-class villas; from bed and breakfasts to refined hotels.
You might also be interested in
&
Wine and Olive Oil Roads