Crossing the Grosseto plain to reach the blue flag coast
Bike ride to Grosseto, Marina and Principina
Here's a cycle route going from Grosseto to the coast between Marina di Grosseto and the mouth of the Ombrone river.
With crystal clear waters and long beaches, the possibility of viewing beautiful sunsets of the Tuscan archipelago islands on the horizon makes Marina di Grosseto and Principina Mare two of the most noted seaside resorts on the Maremma coast. Awarded the FEEE Blue Flag, the Grosseto coast offers various historical and naturalistic sites to discover by pedaling along this itinerary.
From Grosseto to Marina di Grosseto
The Grosseto plain and the ancient Lake Prile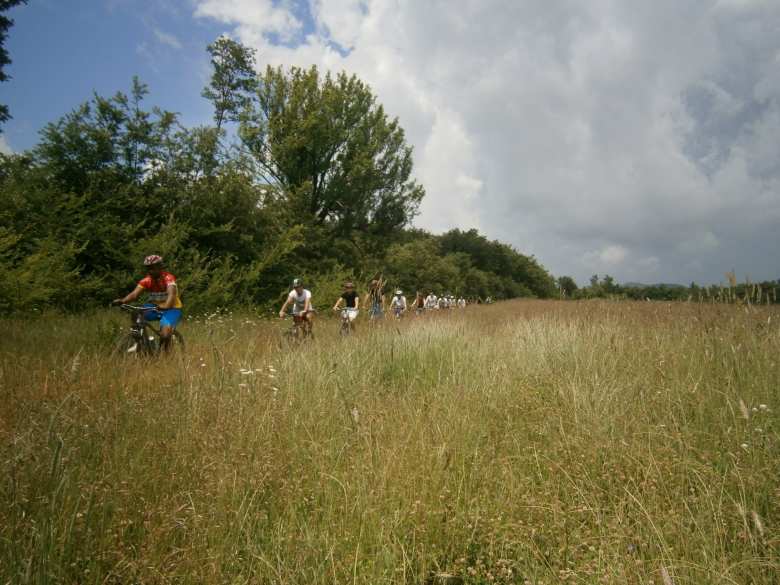 From the San Lorenzo district of Grosseto, adjacent to the Aurelia Antica Shopping Center, we head northwards taking the Via Alberto Sordi cycle lane. A short distance away, we follow a short itinerary through the green of the park that extends between Via Meda and Via degli Artisti. Crossing via Meda, continue along the cycle path that reaches the Sandro Pertini Park, from where the path towards the sea begins. In via Arcidosso, we find the beginning of the pedestrian cycle path that leads us to Marina di Grosseto. While on this path, pay attention at the intersection with Viale della Repubblica and the provincial road of Pollino about halfway through. The itinerary continues in the shade of the maritime pines of the Tombolo pine forest, up to the gates of Marina. From here, the itinerary continues along normal roads and then takes a stretch of the promenade along the Lungomare Leopoldo II di Lorena. We are now near the tourist port and already from the promenade you can admire the wide strip of beach that separates us from the sea.
Stop on the free beach or take advantage of the services at one of the numerous bathing establishments. Alternatively, continue to Principina Mare and go up via Grossetana to enter Via del Tombolo by taking the bridge over the San Rocco Emissary.
From Marina to Principina Mare
The wild beaches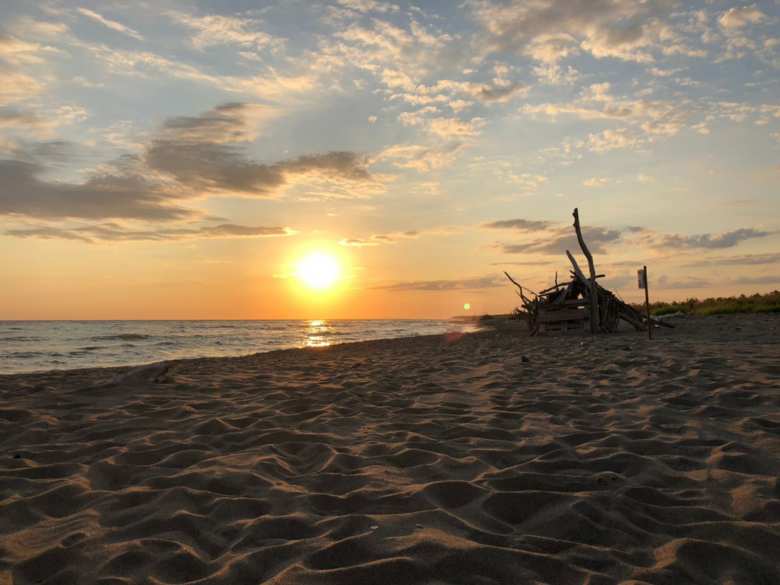 Near the bridge on the right bank of the canal, we find Forte di San Rocco. The fortified complex was built by the Lorraine in the mid-late eighteenth century, where there was a pre-existing observing structure. The fortress played an important role in controlling the coast and at the same time became a logistical base for the hydraulic reclamation works of the area, directed by the engineer Leonardo Ximenes.
Walking along Via del Tombolo and reaching its end, we find the beginning of the pedestrian cycle path that connects Marina with Principina travelling through the lush Grand Ducal pine forest. Following the track and its signs, we arrive directly on Viale Tirreno, the main avenue of Principina Mare.
You might also be interested in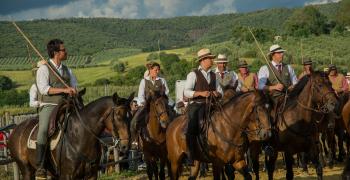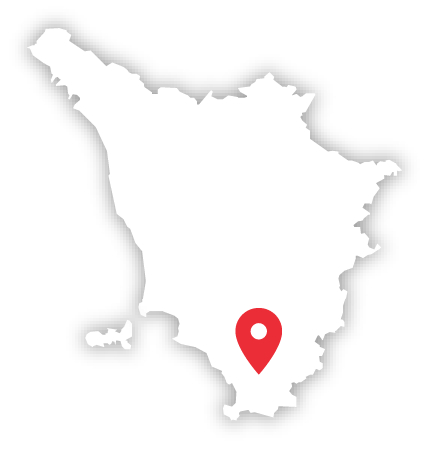 Learn more
Southern Maremma
Southern Maremma is a wild land, where the most unspoilt nature reigns supreme, made up of Mediterranean scrub that inebriates with its various
continue...