The Parco di Montioni with a view of the sea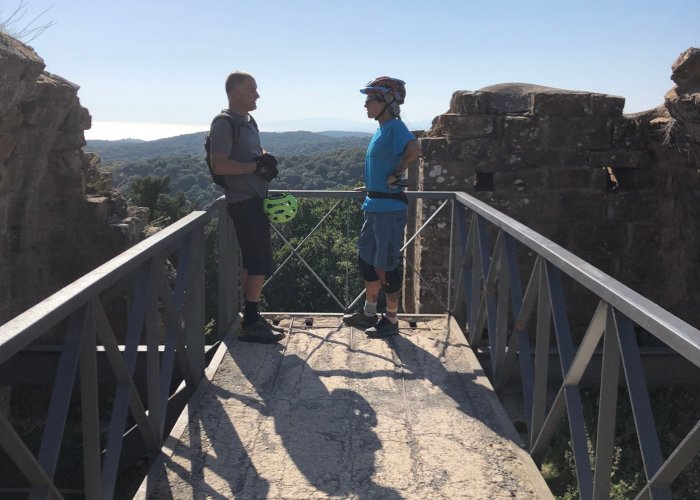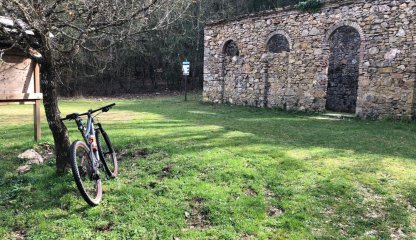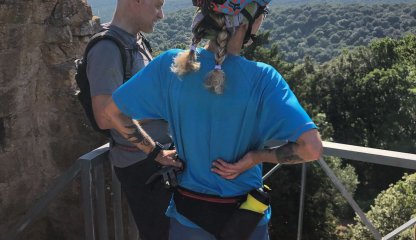 Funny loop by mountain bike among the trails and historical evidence of the park
The trail winds through a single track and fire tracks. Of average difficulty, no stretch is extremely difficult from a technical viewpoint or has excessive slopes; if you are trained, you can also ride it by a gravel bike.
Start from the Parco Centrale to cross the old Aurelia and you immediately enter the dirt roads in the Park. Following single tracks and small roads carved out of old charcoal burners' ways, you reach the Pievaccia, an ancient fortified religious building.
Climbing the staircase to the terrace of the building, you'll be astounded by the splendid view of the valle del Pecora and the Gulf of Follonica. Continue along a fire trail to reach the downhill paths to the village of Montioni. Short stop for a snack and you start uphill again, passing by the Terme di Elisa Bonaparte and the ancient alum quarries to reach, through the Martellino track, a funny downhill single track that takes you back to the gates of Follonica. A few more kilometers of asphalt and you easily reach the starting point.
Explore
Discover something of interest near this itinerary
[]