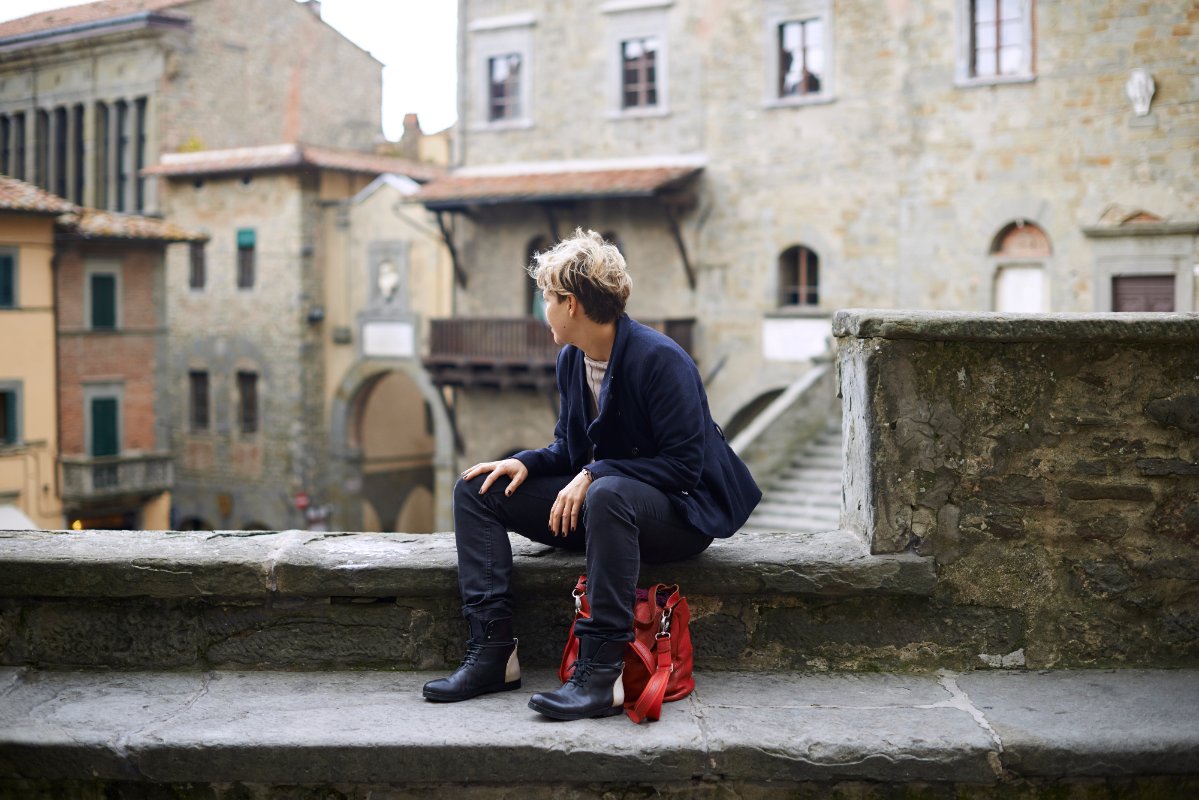 Villages and landscapes: it's "Valdera"… in Vespa!
The
Valdera
area is an inner zone of Tuscany, south of Pisa, characterized by boroughs, manors, medieval parishes and Romanesque buildings, surrounded by a
charming landscape
, with lines of cypresses, olive groves, vineyards, clayey hills and fields, whose colours vary with the seasons. What we propose here is
an itinerary that starts from Pontedera and takes you to visit the most beautiful villages, churches and castles in the area
, while fully enjoying the panorama and having lots of fun, thanks to the means of transport that we suggest: the Vespa (
a vintage Vespa
, of course!).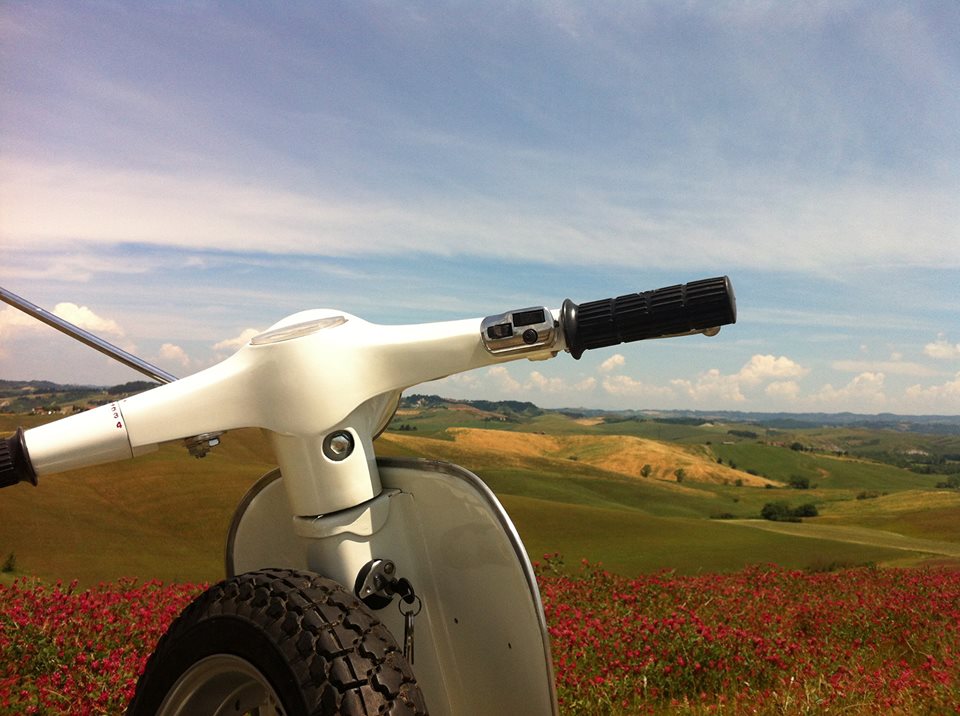 This is in fact one of the itineraries worked out by
Valdera in Vespa
 to blend
landscapes, art, culture, traditions, food, fun
… and the symbol of the territory, the Vespa! Don't forget that here is where the most famous moped was born, as you can find out by visiting the amazing
Museo Piaggio
, in Pontedera. Departing from Pontedera, the first stop is
Lari
, a small Etruscan town with its massive
Castello dei Vicari
in the center. The castle was built in the early Middle Ages (but the structure that we can see today dates to the first half of the 17th century) and it's always been a very important military stronghold, with its dominant position over the entire valley of the River Arno; now it is mainly used for conferences, weddings and events. Inside there are Medieval and Renaissance frescoes, the "Hall of torments", prisons and dungeons, called "the hell".
Visiting times:
April-June – Monday-Friday 3.30-7pm, Saturday-Sunday 10.30am-12.30pm and 3.30-7pm
July-September – Every day 10.15am-12.45pm and 3.30-7pm
October - Monday-Friday 3-6pm, Saturday-Sunday 10.30am-12.30pm and 3-6pm
November - March - Saturday-Sunday 10.30am-12.30pm and 3-6pm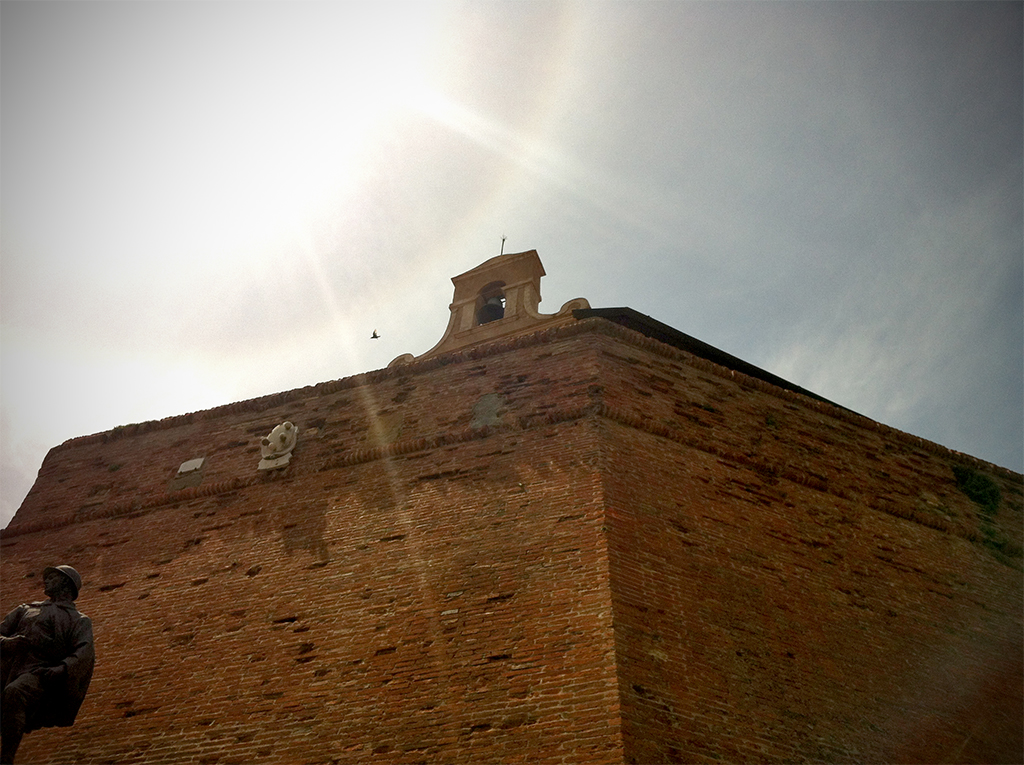 Take your time to
enjoy the view from the castle
, stretching from the surroundings of Pisa to the steep hills of Volterra, from the coast of Livorno to Peccioli and beyond. And when you're tired of it (if it's possible to get tired of it!), take a walk among the narrow streets of Lari, full of charming hidden spots. Then, jump back onto the saddle of your vintage Vespa. The next stop is the beautiful
Pieve di San Martino
(1208) of
Palaia
, a brick building with Romanesque and Gothic elements, perhaps designed by Andrea Pisano, and now perfectly restored (
here
a great panoramic video of the inside).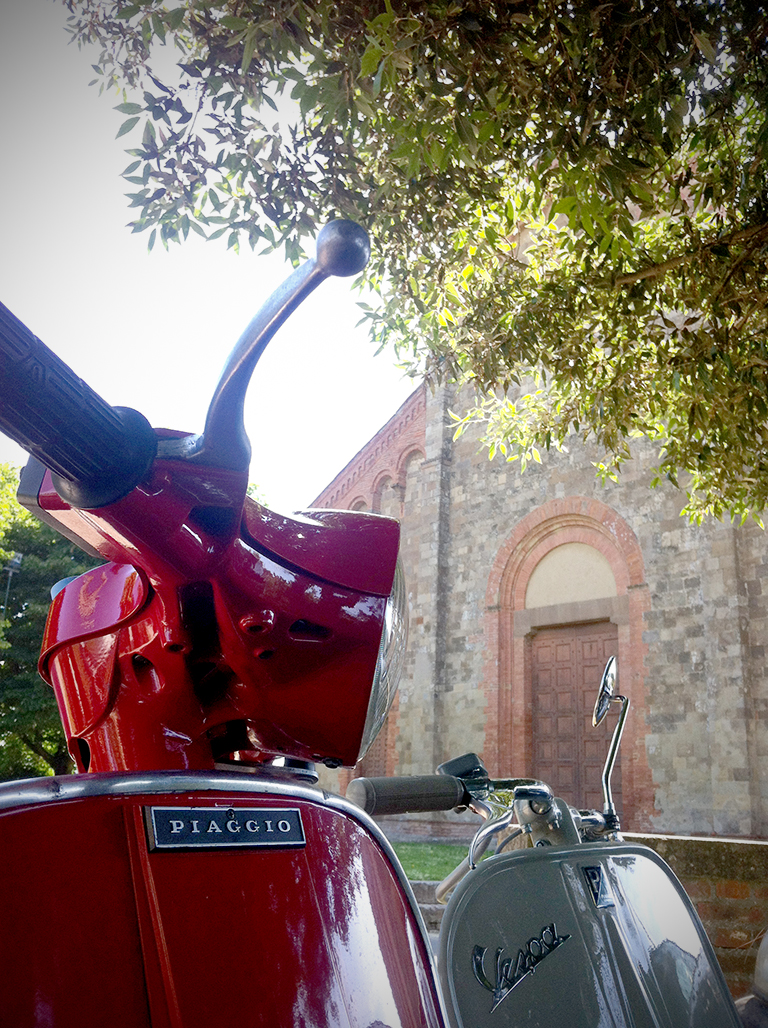 The quite medieval little village of
Montefoscoli
is where the tour will take you now. Take some time to visit the cellars, warehouses, tunnels, mills and everyday objects that make up the
"Museum of Peasant Culture"
, to relive the atmosphere of a lost world.
Visiting time: Sundays 9.30am-12.30pm and 3.30-7.30pm (if you're touring with Valdera in Vespa ask them if it's possible to visit the museum on other days too).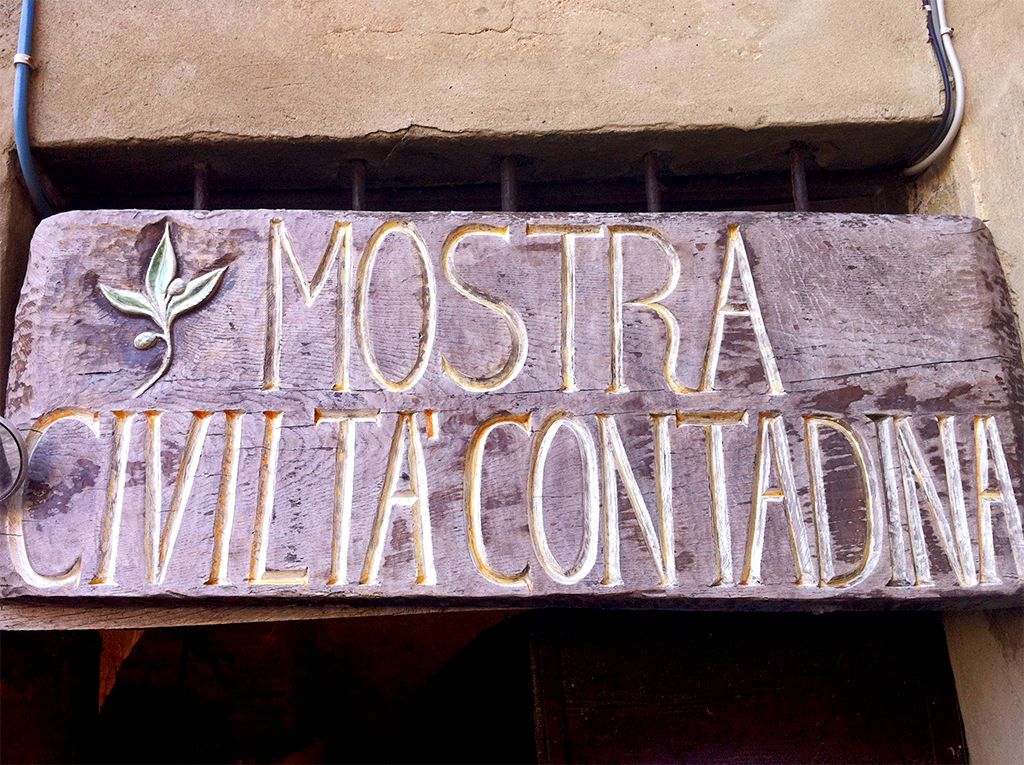 Then a stop at the unmissable and fascinating village of
Villa Saletta
with its castle, walls, narrow streets and clock-tower, perfectly preserved. Now it's time now to direct your lovely Vespa back to Pontedera, along with the smile that is surely on your face!
A last suggestion:
if you're interested in a more "scenic" tour, have a look at the
"Discover the Valdera area of Tuscany on a Vespa"
, by
Around Tuscany
. While
here you can see a video
, for a taste of what awaits you!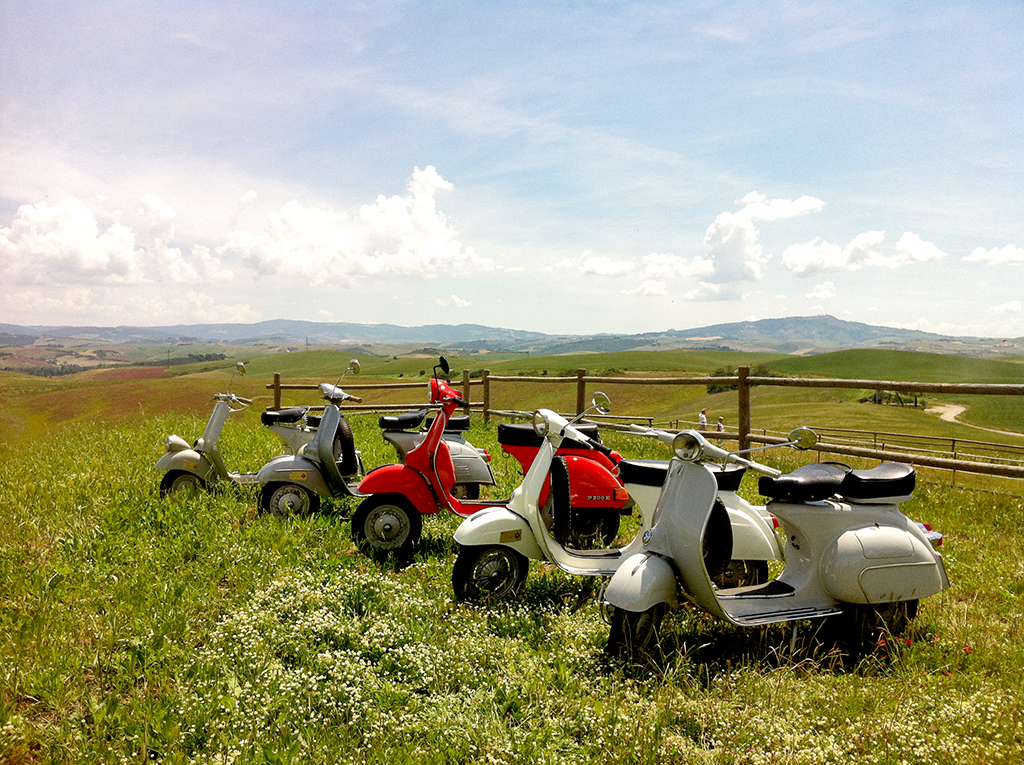 You might also be interested in