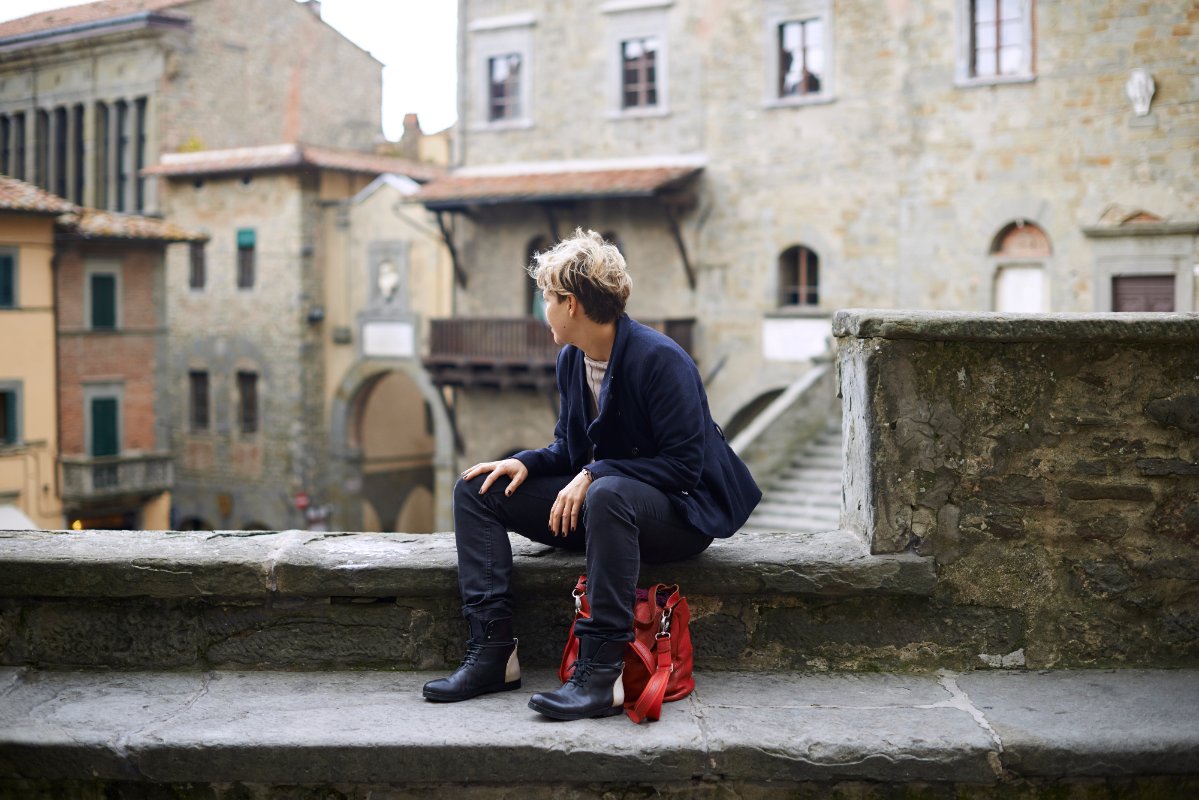 Toscana Foto Festival 2011
What?
The Toscana Foto Festival is one of the most important photography event  known, not only in Tuscany but, also all over Italy and abroad. Thanks to the success and the great number of photographers coming every year to attend the workshops and thanks to the high level and good quality of the masters who come from all over the world to run them!
Where?
In the beautiful medieval Borgo of
Massa Marittima
, in the province of
Grosseto
. Massa Marittima is located in the north part of Maremma! Once you're there for the workshop you definitely should follow our tips of a good
itinerary in Maremma
!
When?
From
July the 7th to July the 16th
2011
Workshop program:
Giovanni Gastel 7-8-9 July
Roberto Rocchi 7-8-9 July Martine Voieux July 11 to 16 Franco Fontana July 11 to 16 Amedeo M. Turello 11-12-13 July Steve McCurry 14-15-16 July Maurizio Galimberti 14-15-16 July Ursula Sinisi shooting video for a workshop July 11 to 16 The cost of the workshop is for three days € 400 + VAT, 6 day € 600 + VAT and include lunch, cost of models and certificate of participation.
Exhibition Program:
Saturday, July 10 09:30 pm
Palazzo dell'Abbondanza Projection of the most beautiful photos of the first week workshops.
Saturday, July 10 9:00 am
to 1:00pm / 4:00pm to 7:00pm and Sunday, July 11 9:00am - 13:00pm Chiostro di S.Agostino (S.Agostino Cloister) Portfolio reading
Sunday, July 11 from 9:30 am
to 1:00pm CANON Seminar (free) with Gianluca Catzeddu Professional Imaging Specialist (for registrations: tel. 0566 901526 or write to info@toscanafotofestival.com. )
Sunday, July 11 6:00 pm
Chiostro di S. Agostino (S.Agostino Cloister) Opening of the XVIII edition of the Toscana Foto Festival
July 11-12-13-14 9:30 pm
Palazzo dell'Abbondanza: Four nights of projection, directed by Amedeo M. Turello, of cult movies dedicated to Helmut Newton, Annie Leibovitz, Edward Steichen and Henri Cartier-Bresson.
Thursday, July 15 9:30 pm
Palazzo dell'Abbondanza: Meeting with the author. A night dedicated to Maurizio Galimberti, par excellence photographer of Polaroids pictures. He will meet the public and will present his exhibition.
Saturday, July 17 9:30 pm
Palazzo dell'Abbondanza Final night. Projection of the most beautiful images of this eighteenth edition. Awards ceremony for the winners of the two competitions: "Epson-Le Logge" and "Fotografando Cittavecchia". The most important prize "Città di Massa Marittima" at its third edition will be awarded this year to Marina Cicogna, countess and big name in the international jet set. This "fascinating" lady will come to Massa Marittima to receive the award at the presence of the Mayor Lidia Bai and of the master and Art Director Franco Fontana.
From July 3 to August 8 Photo Exhibitions daily open for all the period:
Palazzo dell'Abbondanza 5:30pm to 8:00pm / 9:00 to 11:00pm
Maurizio Galimberti OFFICIAL INSTANT POLAROID ARTIST: "Selection" and Marina Cicogna "Scritti e scatti" ("Tests and pictures")
Porta del Parco degli Etruschi 5:30– 8:00pm / 9:00– 11:00pm :
Luigi Erba – "Interfotogrammi" ("Interframes") (1987/1993) and Gianni Pezzani - "Milano Notte" ("Milan by Night")
Chiostro di S.Agostino 9:00am to 7:00pm :
Carlotta Bertelli - Gye Nyame and Paolo Guidotti – "Itinerari nell'arte" ("Art Tours"). Four artists' gardens in the province of Grosseto For more details contact:
Toscana Foto Festival
[geo_mashup_map]
You might also be interested in