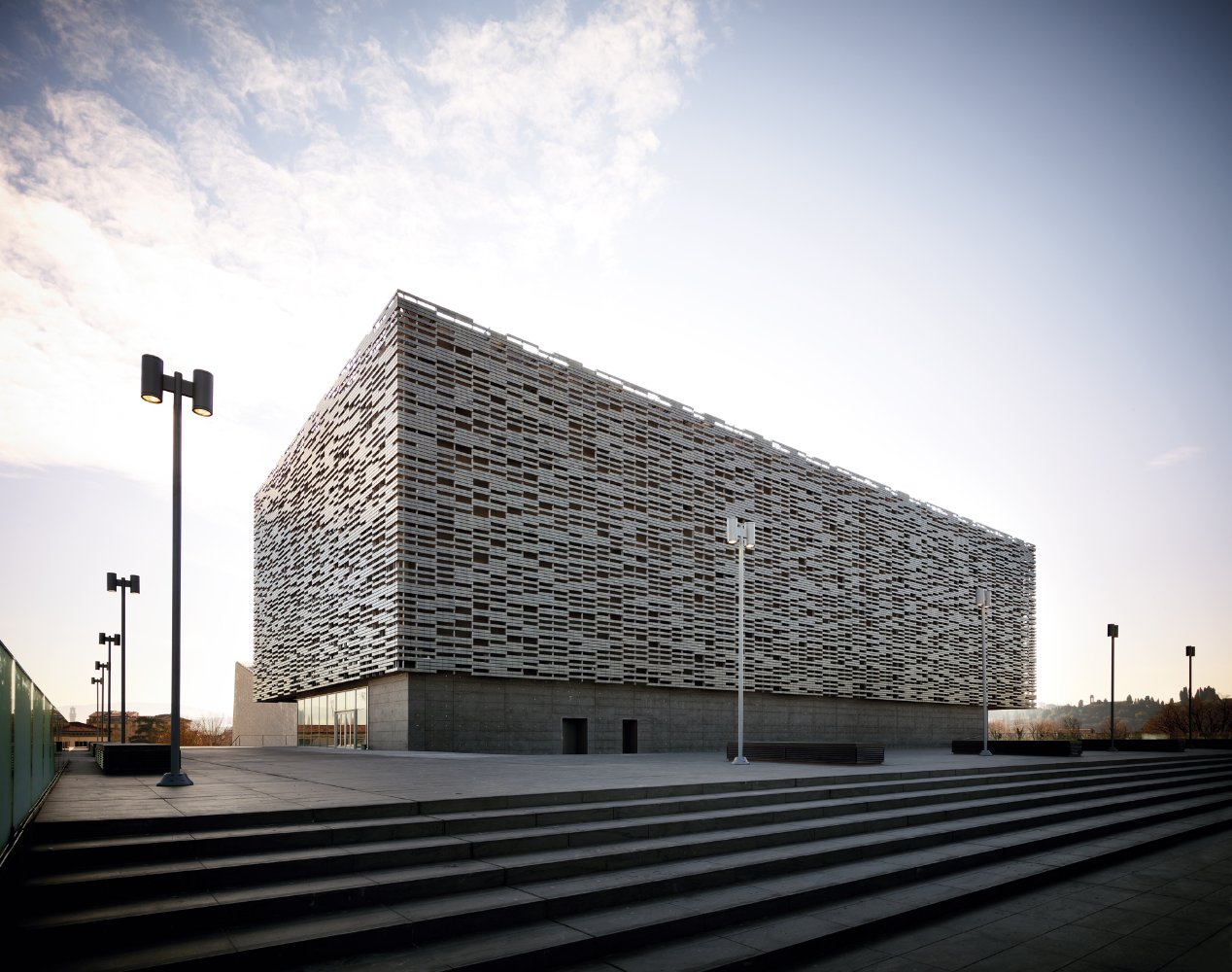 The New Florence Opera House
Florence's New Opera House theatre is not only a place that hosts art. It is a work of art in itself!
Officially opened in December 2011, it closed for a few months to complete the work and re-opened in May 2014, at the same time as the inauguration of the new square in front of the theater. This modern and multifunctional building, near the river and the largest public park in the city (Cascine Park), has won over Florentines, who have a reputation of usually being very wary when it comes to the construction of modern buildings in the cradle of the Renaissance!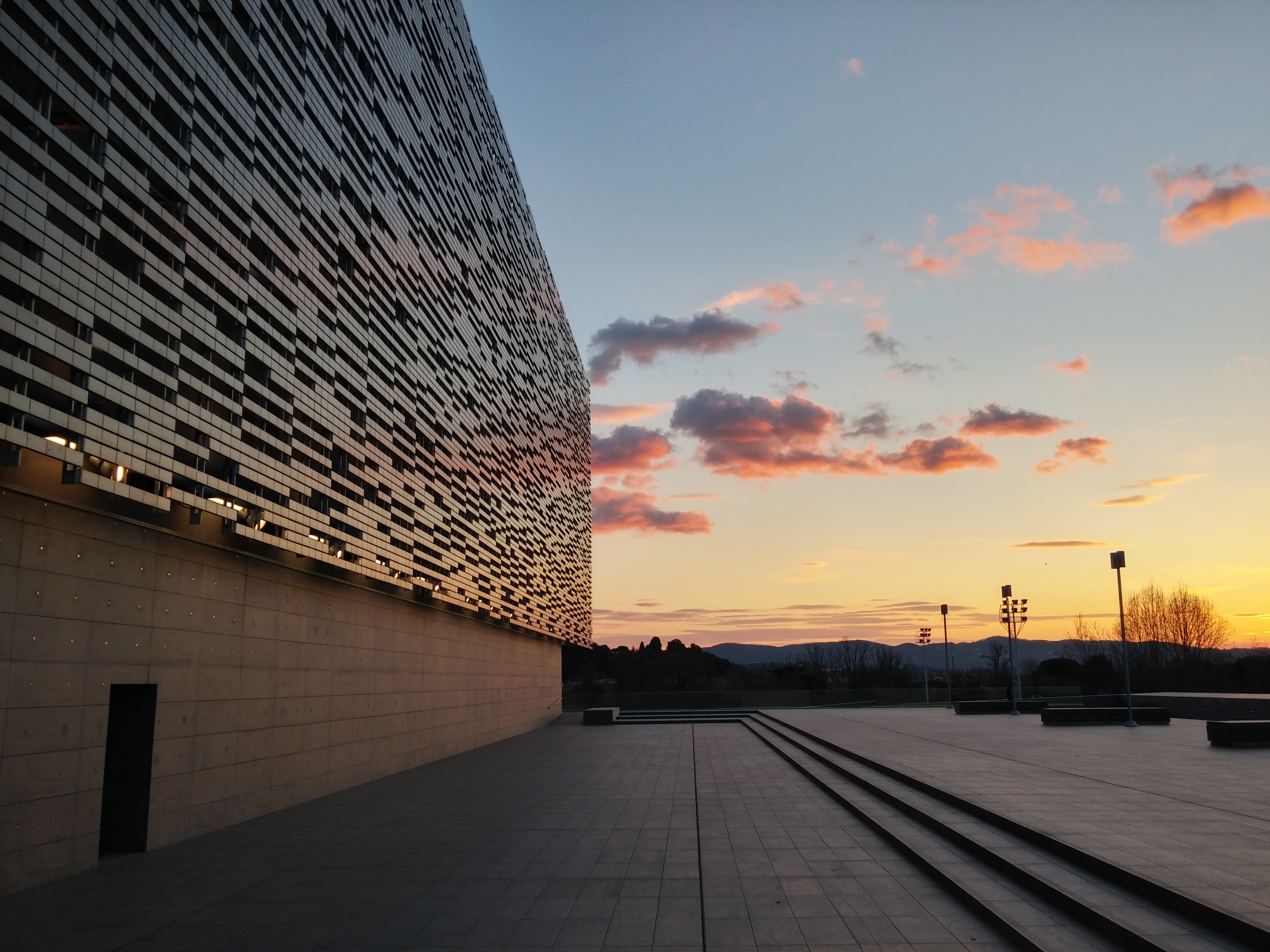 Chosen on the basis of an international contest, won by the firm ABDR Maria Laura Arlotti, Michele Beccu, Paolo Desideri and Filippo Raimondo, the Opera House is like a big (360,000 square meters!), elegant, tilted cube, consisting of terraces and enclosed spaces, and featuring a smooth surface on which images and videos can be projected, or which can simply be flooded with light to stand out against the night sky.
The heart of the new theater is the huge opera hall: 1,800 seats. The materials used to build the place belong to Tuscany's historical tradition of architecture: marble, terracotta and gold.
The Cavea is sublimely beautiful, a modern amphitheater located on the roof, where 2,000 spectators can enjoy shows and concerts under the stars. Additional spaces are still under construction. The end result will be a large cultural complex: a park of Music and Culture.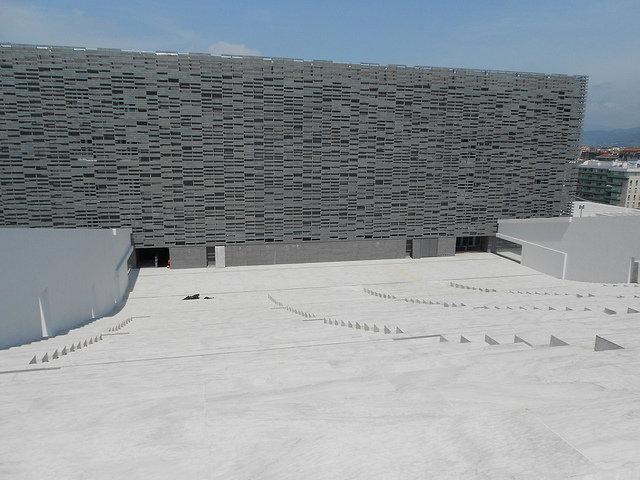 Here you can find the full program of the opera season 2016-2017. The theater is also the official home of the Maggio Musicale Fiorentino. Here you can see the preview of this year's events. All tickets can be bought on-line.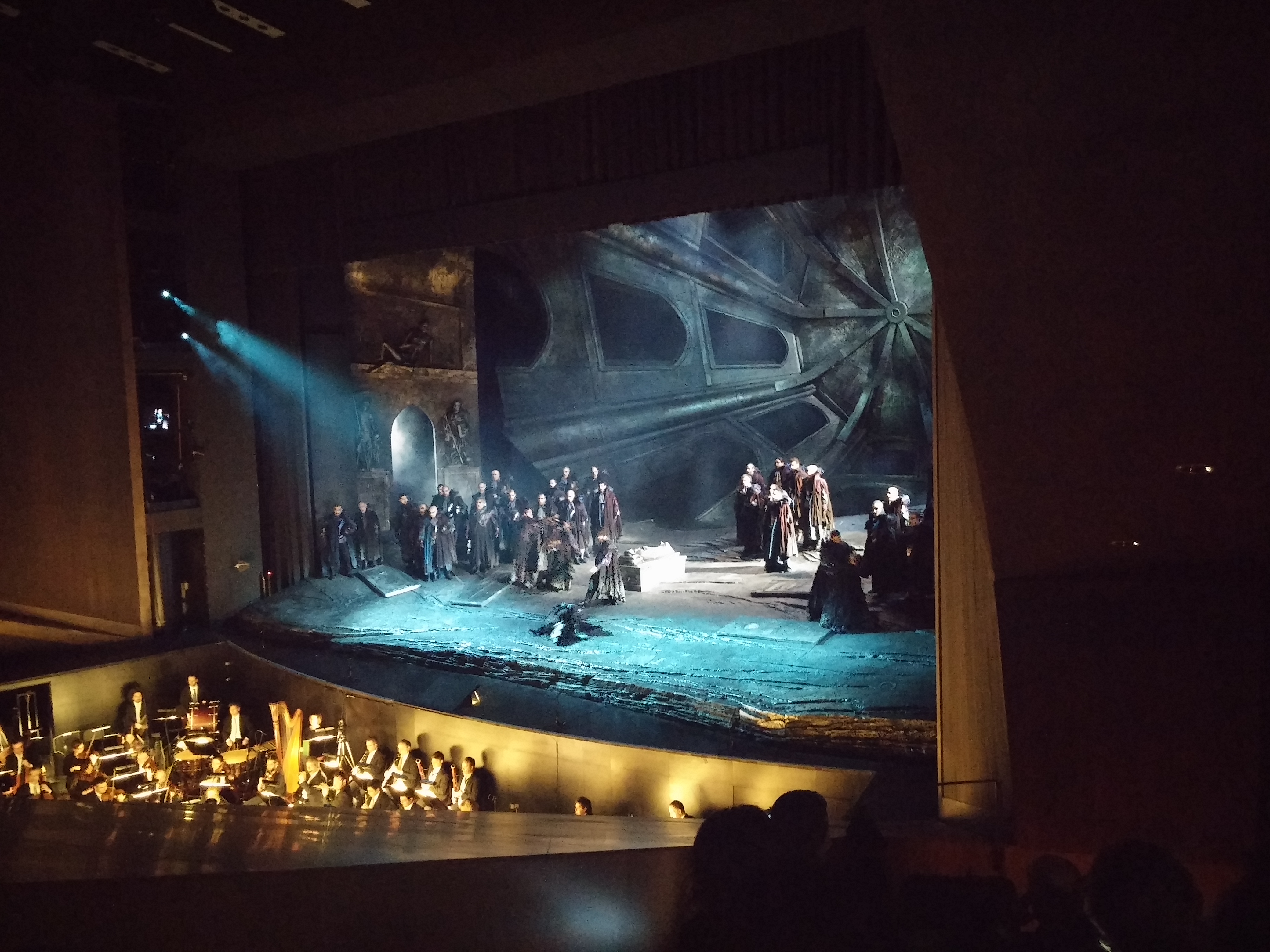 Finally, all Twitter users out there should keep an eye on this page. "From the union of the Opera di Firenze, OperaVoice and Twitter, the #neverlandOF project was born, an actual virtual space provided with a wi-fi network and 10 seats reserved for those bloggers who, for every opera or ballet premiere, will compete by twitting thoughts and pictures during the show." For the first time in Italy, your tweets could become an essential part of an opera! The project started with the first performance of Vincenzo Bellini's I Puritani in January 2015. And for the rest of us, follow #neverlandOF to gain exclusive access to the backstage!
You might also be interested in