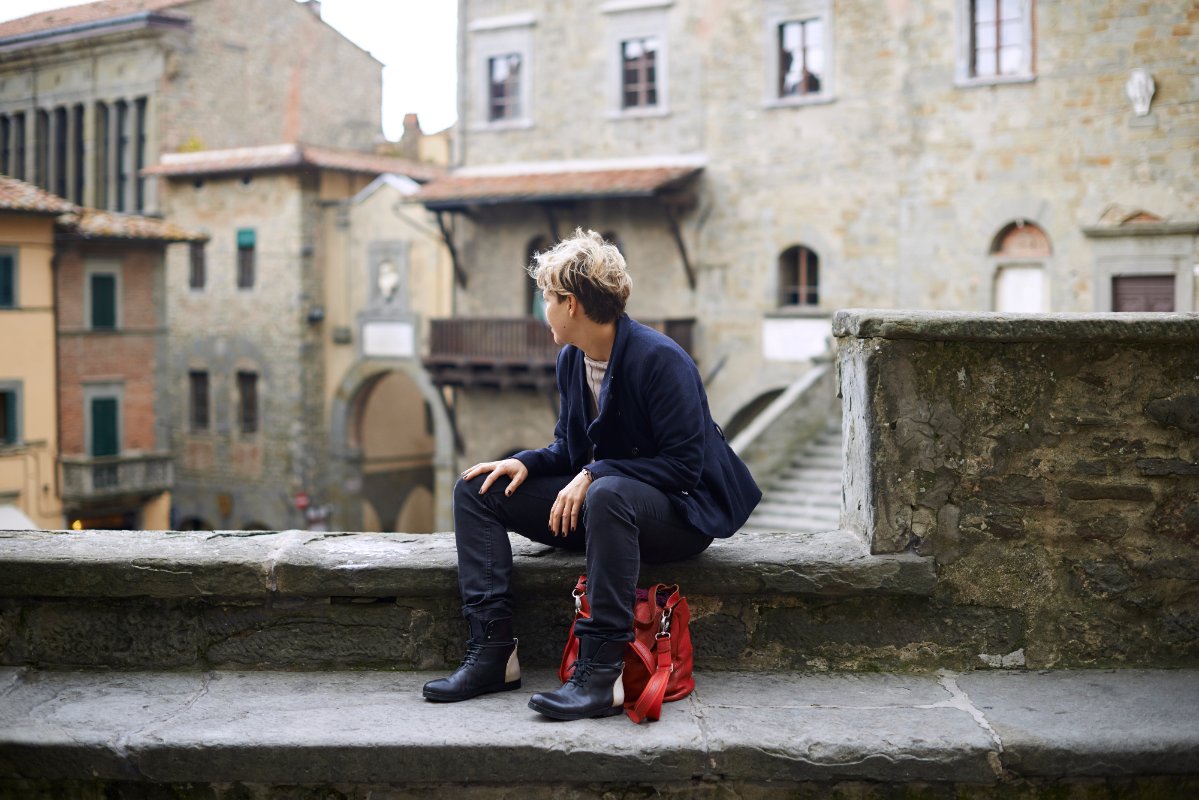 Painting of Madonna hugging baby Hitler sparks debate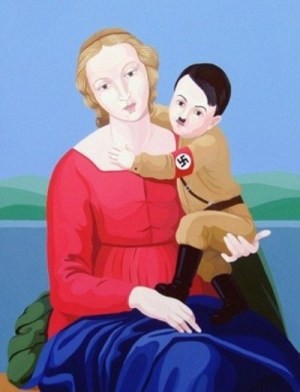 Tuscany has its very own art scandal!
A poster advertising an exhibit in Tuscany features a painting of the Madonna and a child with the features of a baby Hitler.
The show "
Zeitgeist
" by
Giuseppe Veneziano
opens tomorrow in Pietrasanta (province of Lucca) but
the poster has already pissed off both the parish priest
, don Stefano d'Atri, and members of the "partigiani" (Italian resistance movement that fought against fascism). Says the parish priest:
That madonna, represented in that way, offends believers but also all those people who lived through the terrible moments of Nazism. And don't be hiding behind issues of art and censorship...
This painting, with its clear references to Raphael's Madonnas, has offended others in the past, on occasion of ArtVerona 2009, an important contemporary art festival held last September. In this case, a statement against the work was even made by the head of the Papal Curia's press office, don Bruno Fasani! Not to mention that the Jewish community was, obviously, offended. Is the show in Pietrasanta, and Giuseppe Veneziano's work in general,
just meant as a provocation?
The artist, born in Sicily in 1971, seems skilled at creating what must be purposefully provocative art - he's got a degree in the architecture (1996) and taught at an art academy for a few years before turning to making art full time. Another big hit of his is
Novecento
, representing an orgy in which Berlusconi, Hitler, Stalin (?), and Mussolini get it on with Jessica Rabbit, Snow White, characters from Italian comics, and a cartoon representation of "Cicciolina", the porno-star-turned-politician. (The painting pre-dates certain scandalous photos of the premier that featured last year in the Spanish press.)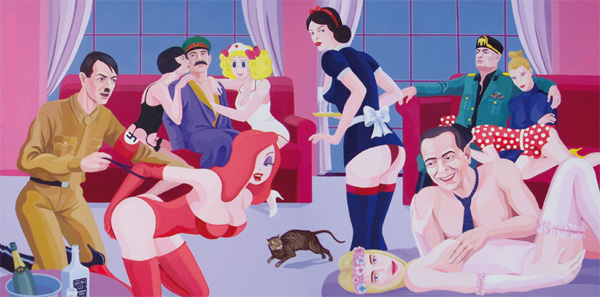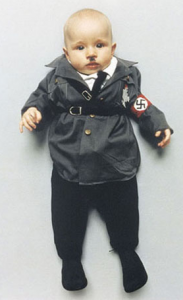 Curator Ivan Quaroni
explains that Veneziano speaks of his art as being a reflection of his time, a kind of "chronicle".
The sacred, for the artist, is a paradigm of popular culture, exactly as it was in the Renaissance, when patrons, merchants and other important people had themselves depicted in the guise of biblical or mythological figures. For Veneziano, Modernity is mainly Contemporaneity, or the simultaneousness of past and present, reality and fiction, truth and lies, within the confines of a singular dimension.
How are we to interpret this painting?
The artist says:
The fact is that Hitler was a child of Christ; the monster is potentially in all of us.
One Reader's comment on the article published today in a national newspaper (CorriereFiorentino) seems to have understood this intent of the artist; she criticizes the church for not sufficiently encouraging family, and for the fact that a bad family can create "a Hitler". Is that what Danish-Norwegian artist
Nina Maria Kleivan
had in mind when she dressed her baby up in various dictator outfits (this made
headlines last March
)? Shall we think twice about reproduction?
What do you think? funny? provocative? just bad?
Will you go see this show? I sure will try to make it there!!
Go see the controversial art:
ZEITGEIST - Giuseppe Veneziano Gestalt Gallery, C/o Palazzo Panichi, Via Marzocco 2, (Corner of Piazza Duomo), Pietrasanta (LU)
www.gestaltgallery.it
From July 17 to August 22 2010
News Sources:
Corriere Fiorentino July 13 2010
,
Corriere Veneto Sept 18 2009
.
You might also be interested in