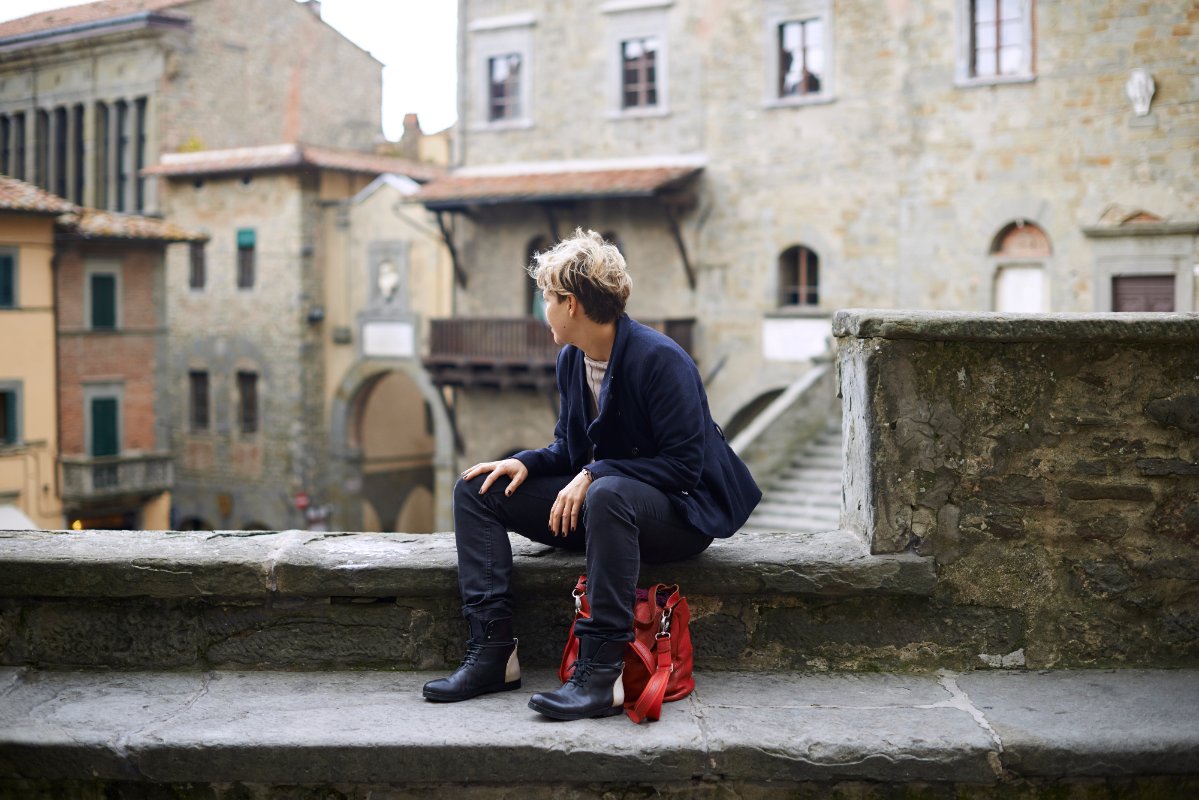 October 9th is Contemporary Art Day in Italy
On
Saturday, October 9th 2010
, the 6th annual
Giornata del Contemporaneo
will be held throughout Italy, which means FREE entrances to participating museums and special events. In honour of the "
Day of Contemporary Art
",
Tuscany Arts blog will dedicate this entire week to contemporary art in Tuscany
. There's a lot going on, from the unveiling of a mirrored cube by Michelangelo Pistoletto in the courtyard of Palazzo Strozzi to the opening of "Portraits of Power" at the Strozzina (stay tuned for posts about these!), a performance by Lucio Pozzi that looks really interesting and a lot of smaller exhibits or installations at galleries and other locations in Florence and beyond.
Below you'll find my list of select venues in Tuscany
. The complete list of events in Tuscany is at
amaci.org
. This major annual event is promoted by the AMACI – Associazione dei Musei d'Arte Contemporanea Italiani (Association of Italian Museums of Contemporary Art) to focus on the art of our times and its public. This year 1031 museums, galleries, associations, and public and private art venues will open their doors free of charge to present artists and new ideas through shows, workshops, events and conferences! This multifaceted programme offers the unmissable opportunity to experience the liveliness and riches of contemporary art, and gain insight into the pivotal role it plays in Italy's cultural, social and economic development.  As done in previous years, AMACI has commissioned an internationally acclaimed Italian artist to develop the key concept for the Day of Contemporary Art. This year's artist is Stefano Arienti, who created the image that you see above as the symbol of this day:
Cristalli
is a tribute to Italy on the eve of its 150th anniversary of national unity, composed of hundreds of symbolic tiny shards from a shattered pane of glass that have been reassembled.
Florence & surroundings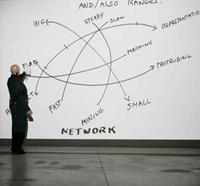 Florence, Strozzina. Free guided tours to the exhibit "portraits of power" at 11am and 16:30. Firenze, ACCADEMIA DELLE ARTI E DEL DISEGNO, Via Orsanmichele,4 - open day; visit artists studios (normally closed to the public) and also a solo exhibit by Ernesto Piccolo. Firenze, BASE / PROGETTI PER L'ARTE, Via San Niccolò, 18 r - installation of site-specific art by Thomas Saraceno. Firenze, BIAGIOTTI ARTE CONTEMPORANEA, Via delle Belle Donne, 39/r - "HYPNEROTOMACHIA" Double personal exhibit (Cristian Chironi & Davide Rivalta) on the theme of memory. Open from 14-21. www.artbiagiotti.com Firenze, Accademia Loggia in Piazza San Marco, put on by FRITTELLI ARTE CONTEMPORANEA (www.frittelliarte.it):
LUCIO POZZI
: "I LIKE PAINTING AND PAINTING LIKES ME" is a 3-week long performance (Oc 4-21) in which the artist will live in the loggia while painting three huge canvases with only 2 small brushes and some black paint. His days will be strictly regulated by a
schedule
. I think this looks like one of the best offerings in town! [see photo] Firenze, EX3, Viale Giannotti, 81 - HORROR VACUI - FRANCESCO CARONE - Saturday Oct 9th is the inauguration of these two new exhibits at the EX3, open 11-22. Firenze, FYR ARTE CONTEMPORANEA, Borgo degli Albizi, 23 - select contemporary art from China. Firenze, LABORATORIO 28R, Via dell'Orto, 28r - ROGO DELLE VANITÀ- L'ABITO NON FA IL MONACO - from 10-19 you are invited to participate in and reflect upon a modern Bonfire of the Vanities. Should be interesting!
Beyond the city
Asciano
(SI),
SITE TRANSITOIRE, DIMORA SENZA MURA
- a sculpture in the landscape by Jean-Paul Philippe. From 4-7pm, special visit, meeting with the artist, and projection of a related film. T: 0577 704277 - 335 6139748 sitetransitoire@fastwebnet.it www.jeanpaulphilippe.eu
Livorno
, STUDIO D'ARTE CONTEMPORANEA MES3, Via Giuseppe Verdi,40 - various exhibits www.studiodartemes3.it
Pisa
, GAMEC CENTROARTEMODERNA DI PISA, Via Lungarno Mediceo, 26 - solo exhibit by ANNA MARIA TADDEI www.centroartemoderna.com
Maremma
: Castiglione della Pescaia - Buriano, GIARDINO D'ARTE VIAGGIO DI RITORNO: From 3-9pm, free opening of this artist's garden that is normally open only upon reservation. See Rodolfo Lacquaniti's works in the waning light of the day. http://www.rodolfolacquaniti.com/ [see photo]
Gaiole in Chianti
, CASTELLO DI AMA, Località Ama, Siena T: 0577/ 746031 info@castellodiama.com www.castellodiama.com - VISITA TRASVERSALE TRA COLTURA E CULTURA, VINO E ARTE - from 10am, free guided tours upon reservation only! This is a real wine producer with a passion for art; recently he has contracted Michelangelo Pistoletto to create a site-specific work for him. They wish to explore the "locus genii" in this Tuscan estate. Go see for yourself if it is inspiring.
Pistoia
, (Palazzo Fabroni), Guided tour of an artist's studio and house - Fernando Melani (d. 1985), corso Gramsci,n. 159. Visit times: ore 10.00 – 11.30 - 15.30 – 17.00
Prato
, KINKALERI (Via S. Chiara, 38/2) will be creating and performing on site from 10am to 10pm.
Prato
, Centro per l'Arte Contemporanea Luigi Pecci - free opening for various exhibits www.centropecci.it
San Gimignano
, GALLERIA GAGLIARDI, Via San Giovanni, 57 - exhibit of work by ELISA ANFUSO and didactic workshops www.galleriagagliardi.com
Siena
, GALLERIA ZAK, Via San Martino,25/27 - a day of artistic improv on the theme of cut and paste ("Taglia, Cuci, Copia, Incolla") from 10am to 9pm
You might also be interested in