Historic restaurants in Florence
Discover the real Florence through its food
From family run spots to greasy-spoon-style eateries and top-of-the-line fine dining, the restaurant scene in the Renaissance city truly has it all. The following guide exclusively features member businesses in the Associazione Esercizi Storici Tradizionali e Tipici Fiorentini, an association of historic establishments founded in 2013, aimed at safeguarding the city's heritage and native "flavors" in more than one sense.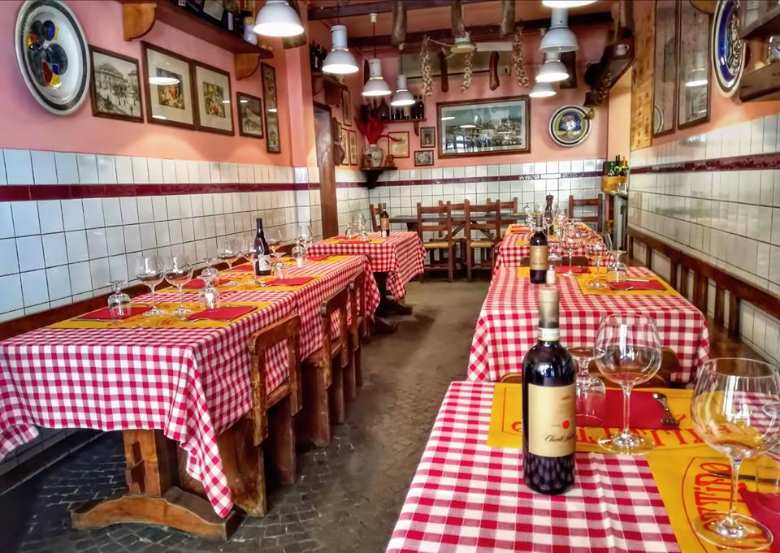 Within shouting distance of the Basilica of Santa Croce, this typical Tuscan trattoria features a smattering of uniquely regional touches: chairs made from Casentino chestnut tree wood, cobbled floors, and, of course, a hearty, no-frills menu: think sampler platters with Tuscan cold cuts and cheeses, house-style rigatoni, pappa al pomodoro and the decadent coccoli (fried dough balls) served with stracchino cheese.
Via Isola delle Stinche 1r
This San Lorenzo area staple is open only at lunchtime and reels in a wide-ranging crowd of area workers and in-the-know tourists spilling out of the nearby Medici chapels; at "rush hour" around 1pm, the place is packed. Fiorentina football flags and archival photos line the walls. Keep it simple with a sumptuous primo (first course—try the spicy pici) and a glug of house red, or make it a banquet and order off every section of the menu (among the mains, the saltimbocca is particularly worth savoring, even if a bit "blasphemous", since it's famously Roman).
Piazza San Lorenzo 84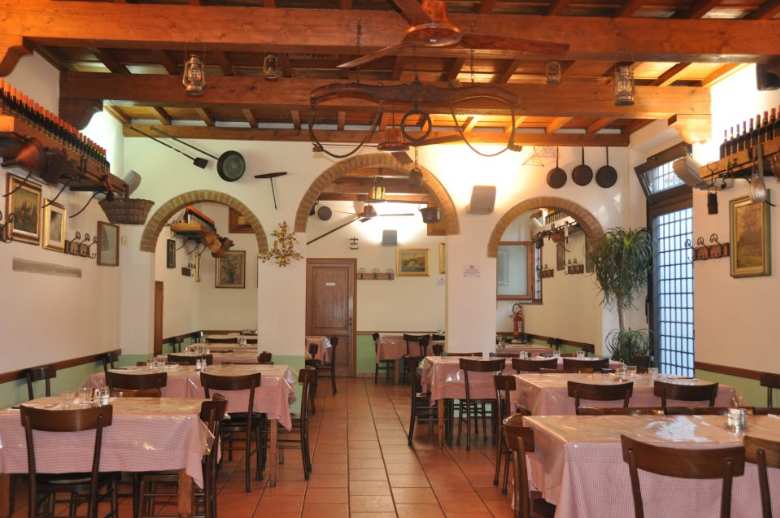 On the southwestern edge of the historic center, hidden in the shadow of the monumental Porta San Frediano, you'll find this family-run joint, which has been serving up right-priced, no-fuss fare since 1956. The menu varies slightly from day to day depending on the season, and the prices are pretty unbeatable: think 4 or 5 euro for a first course. Classics like tagliatelle al sugo (tagliatelle with tomato sauce) or ravioli al ragu (ravioli with meat sauce) can be ordered with simple sides. Particularly good for groups!
Via Pisana 2/r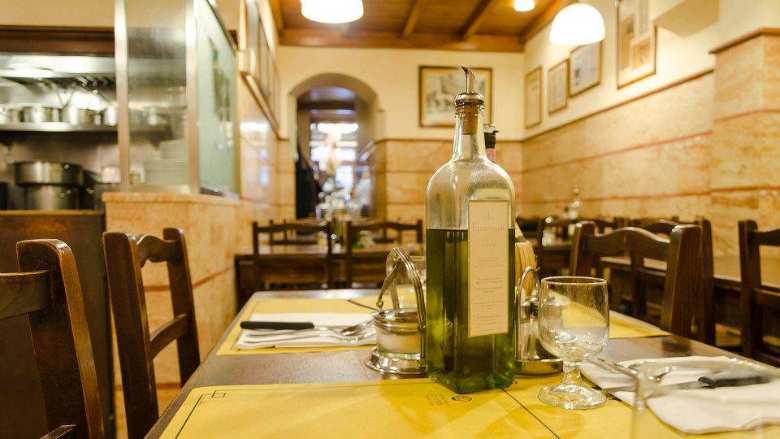 This modestly-priced hole-in-the-wall along one of the busy stretches of Florence, a few quick steps from the Duomo and a stone's throw from the Bargello, is a fantastic, genuine Tuscan alternative to much of the rather overpriced food you'll find in the neighborhood. Daily specials are scribbled on a blackboard outside, but you'll reliably find favorites like the bistecca alla fiorentina (Florentine steak) and simple Tuscan minestrone.

Via del Proconsolo 55/r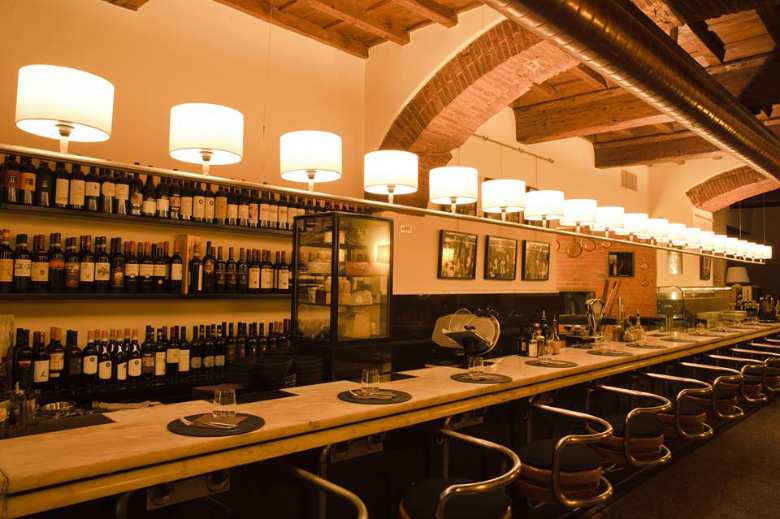 You might call via Porta Rossa, home street to the elegant restaurant La Bussola, "hidden in plain sight." It's right in the heart of downtown and yet you don't tend to wander down this stretch by accident: those who do come are often diners heading to La Bussola for a bite at its refined marble countertops, or a romantic soft-lit dinner. Ambience is everything here, and wood fired pizza is a close second. You'll also find a range of seafood dishes.
Via Porta Rossa 58r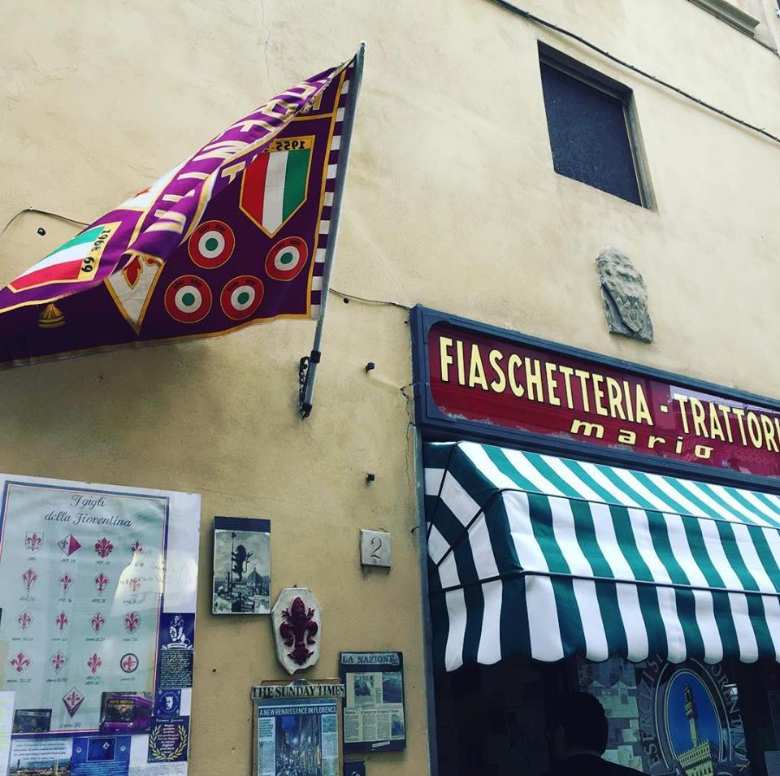 This modest and lively locale catches much of the traffic from the nearby Mercato Centrale (central market). Queues tend to be long, but well worth the wait. People pour in with the day's market purchases and squeeze in to the tightly packed tables for specialties that shift with the seasons: highlights include tagliatelle di carciofi (artichoke tagliatelle) and, yes, Florentine steak—Trattoria Mario serves it famously tender and red. Sorry, vegetarians!
Via Rosina 2r
Palle d'Oro ("golden balls") is another San Lorenzo neighborhood institution, overflowing at lunchtime with local workers—sitting either outfront for fast countertop service or settling in for a more leisurely lunch in the back rooms. Tortellini in brodo (tortellini in broth) are among the top choices here, but you'll also find a range of creamy pastas, including cacio e pepe, a cheese and cracked pepper dish that's an Italian classic.
Via S. Antonino 43-45r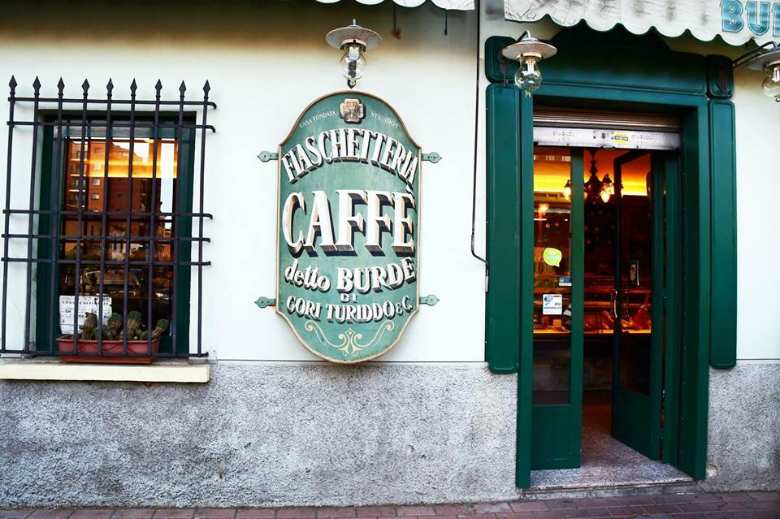 This one's for you adventurers who like to stray far off the beaten path. Outside the historic center but no less historic than any of the other featured spots, Da Burde is a must for serious foodies, positioned in Via Pistoiese since 1927. You'll find many quintessentially Florentine dishes here, but there's also a wider sample of Tuscany worth tasting: think Livorno-style codfish and the famous acquacotta, literally "cooked water", a renowned soup from the wild Maremma region of southern Tuscany.
Via Pistoiese, 154
Speaking of cooked water… this spot puts the famous soup in its very name! Located in the vibrant via dei Pilastri in the heart of the Sant'Ambrogio neighborhood, Trattoria Acquacotta serves specialties from Chianti filets to hearty steak slices with potatoes. Particularly noteworthy is the A-list clientele through the years: Steven Spielberg, Cameron Diaz, Italian actor Stefano Corsi and film director Paolo Sorrentino have all been spotted dining here.
Via dei Pilastri 51/r
Yet another San Lorenzo staple, Giannino was originally founded as the simply-named "Antica Rosticceria," or "Old-style deli." It's changed names but still lives up to that "old-school" mindset, serving up classic, Tuscan countryside cuisine. Don't miss out on the savory polenta with Porcini mushrooms.
Via Borgo San Lorenzo 33/37r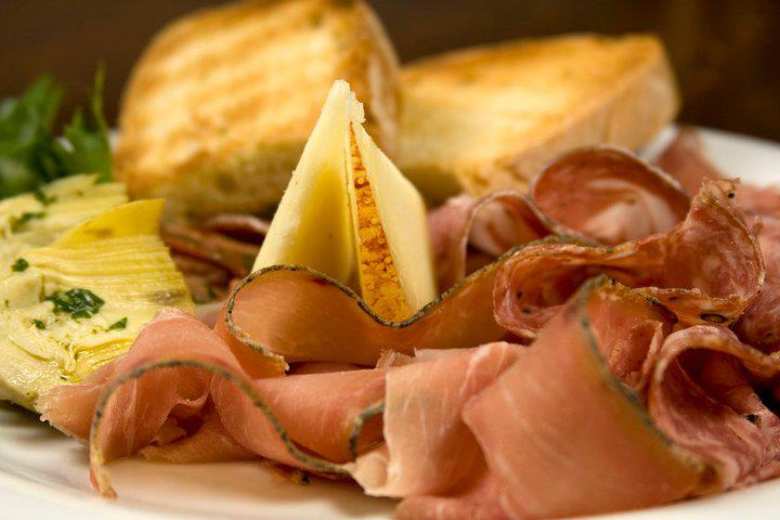 "Mescita" is a Tuscan-ism referring roughly to "mix". It's a fitting name for this San Niccolo' neighborhood haunt in the southeast corner of the Oltrarno. Housed within a building that has Romanesque origins going back to the year 1000, Antica Mescita serves an interesting mix of season-dependent dishes, from eggplant millefoglie to a pecorino tart prepared with pears and honey.
Via San Niccolo 60r
Just a few steps from the iconic piazza della Signoria—but without the high price tag that tends to come with the territory—you'll find this casual family-style restaurant, Florentine-run since 1844 and dishing out delicious, made-in-house specialties, such as potato dumplings with ragu, buttery ravioli with bits of sage and wild boar pasta. Bonus: there's even some vegan-friendly options—not always a given in the land of Chianina steak!
Via dei Leoni 8r
Probably best known for its butter chicken, Trattoria Sostanza is a regular stop on the Renaissance city itineraries of VIPs. Besides this claim to fame, this spot is easily one of the most photogenic eateries in central Florence, with its gorgeous gallery walls and perfectly positioned white tablecloths. Naturally, they serve a fine Florentine steak, but the sides here shine, too: think artichoke tarts, string beans and perfectly roasted potatoes.
Via del Porcellana 25/r
You might also be interested in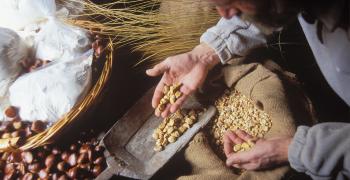 Learn more
Food and Wine
Olive oil, wine, truffle and other culinary delights make up the excellence of Tuscan gastronomy.
continue...