Grape harvest in Chianti: visiting Castello di Gabbiano
The grape harvest is over, the vines are bare and now the hard work begins in the cellar. 2014 wines will be a major challenge for Chianti winemakers after a very wet summer: plenty of rain and lack of sun have resulted in mould. But what will the 2014 vintage be like?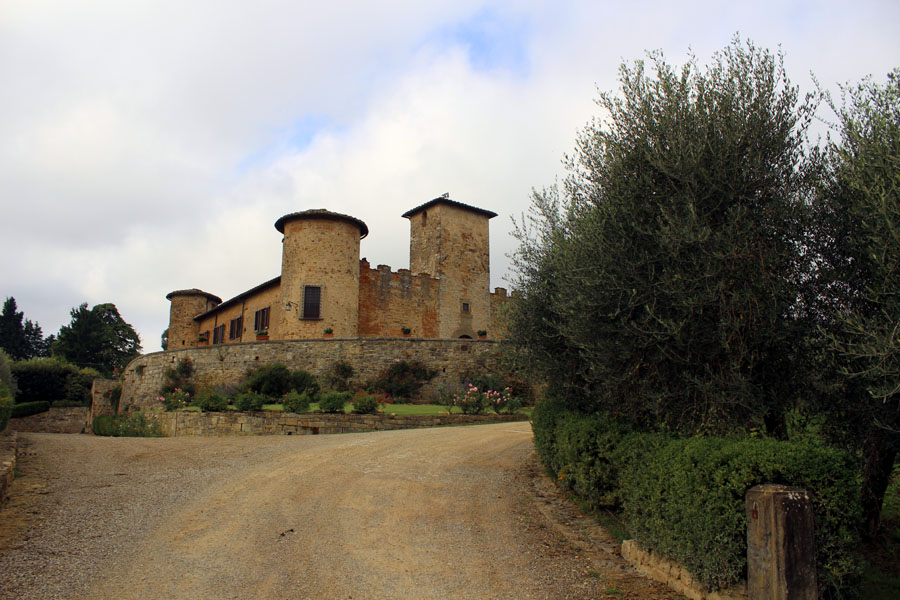 Out of personal interest, we met the vine growers of Castello di Gabbiano, one of the "Movimento del Vino" estates welcoming visitors wishing to attend the grape harvest and wine-making process.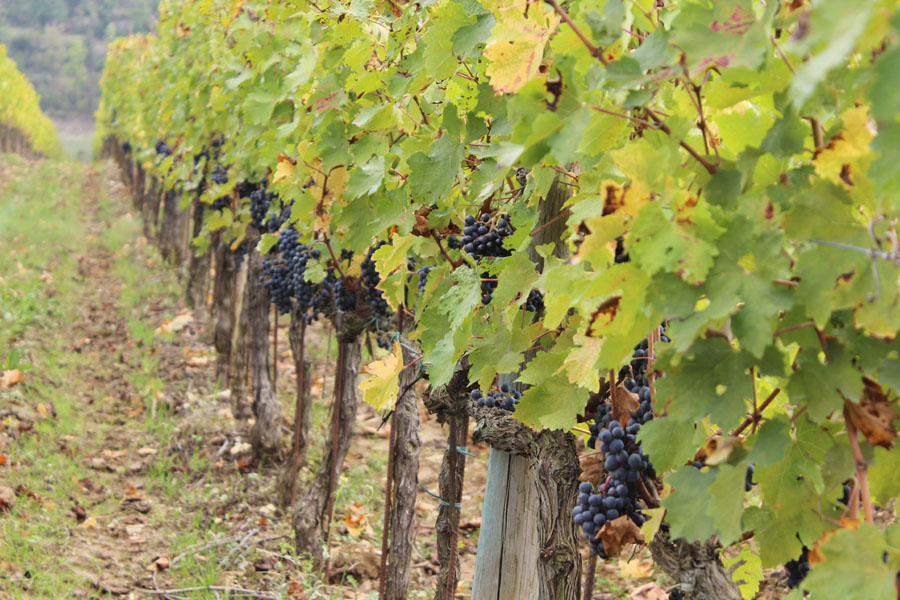 They look after approximately 150 hectares in the Chianti Classico hills and more than 800,000 bottles are produced every year. Chianti Classico, Chianti Classico Riserva, Chianti Classico Riserva Gran Selezione and some special Super Tuscans are sold from here, mainly to the United States and Canada.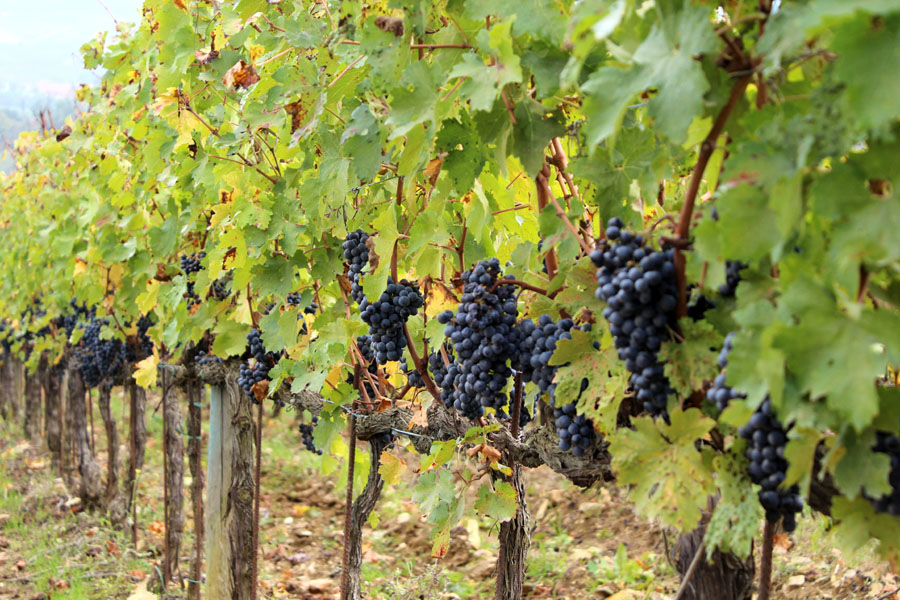 2014 has been a very intense working year. Fortunately, we have a large team and we can act quickly to take care of our vineyards. Treatments to guard against the mould as well as defoliation in the vineyard to give grapes better ventilation and exposure required many hours' work in the vineyard. Luckily, the rain gave us a break so we decided to postpone the harvest.We think that this vintage will give us the most characteristic Sangiovese, certainly more moderate in alcohol content but a genuine and elegant Chianti Classico."

A grape harvesting machine picking Cabernet grapes at Castello di Gabbiano
It was the end of harvest and they were picking the last cabernet grapes. To be honest we expected a romantic scene made of people working among rows of vines, hats, baskets and scissors ...but actually most of the harvest is done by machines. They explained to us that today's grape harvest machines are not only faster but they can better guarantee the quality of the crop. The "vendemiatrice" pick only grapes (without the stalks) so grapes arrive in the winery already clean. It's amazing but you can program your "vendemmiatrice" according to the vineyard, the grape variety and degree of ripeness. Wow!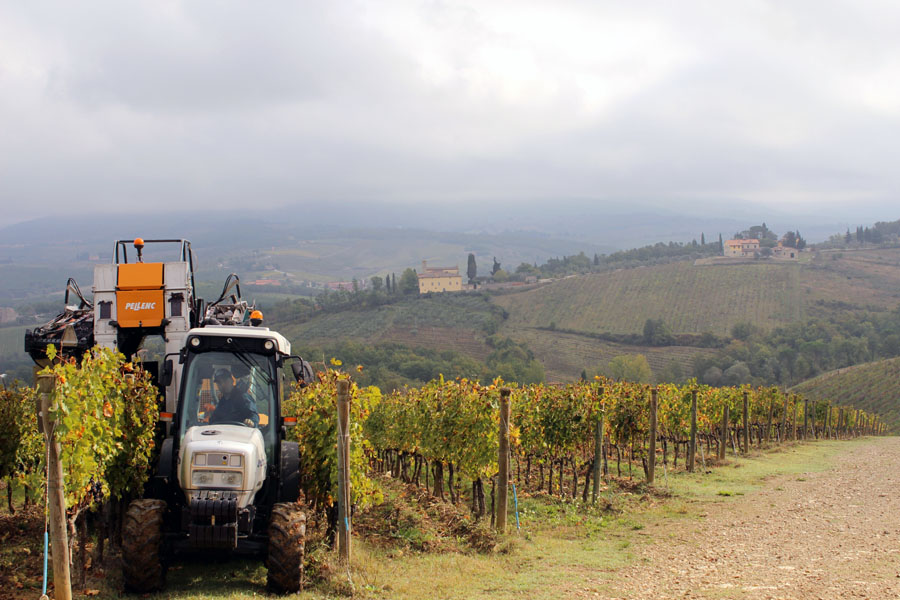 Wine production at Castello di Gabbiano dates back to 1124. In that period, it belonged to one of the most important banking families of Florence, the Bardi. In 1505, the Soderini family converted this building into a fairytale castle, with the construction of round towers at the four corners of the building, displaying French architectural influence. The Soderini were responsible for converting the turreted manor house of Gabbiano into a farm.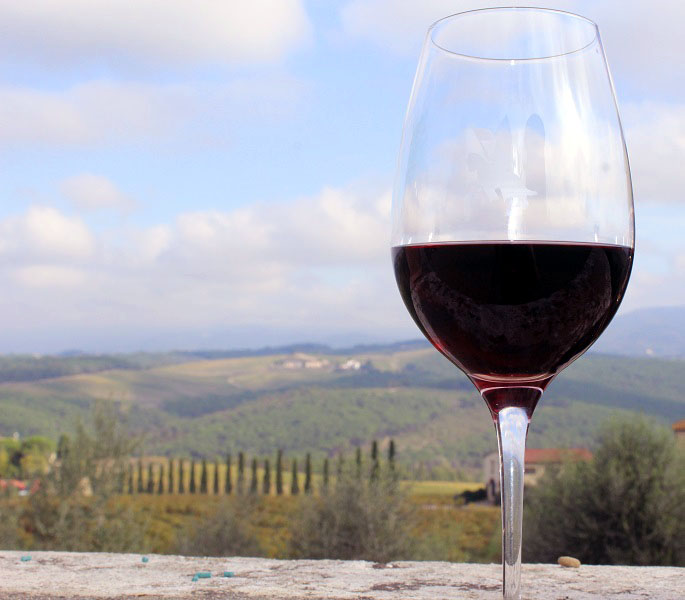 The castle also houses a unique farmhouse with 10 rooms and 5 apartments, which this year was awarded with Best of Wine Tourism 2014, great wine capital. Nevertheless, it's not one of the most popular wine lovers destinations in the Chianti area. For many local Florence residents, it is something of an unknown estate.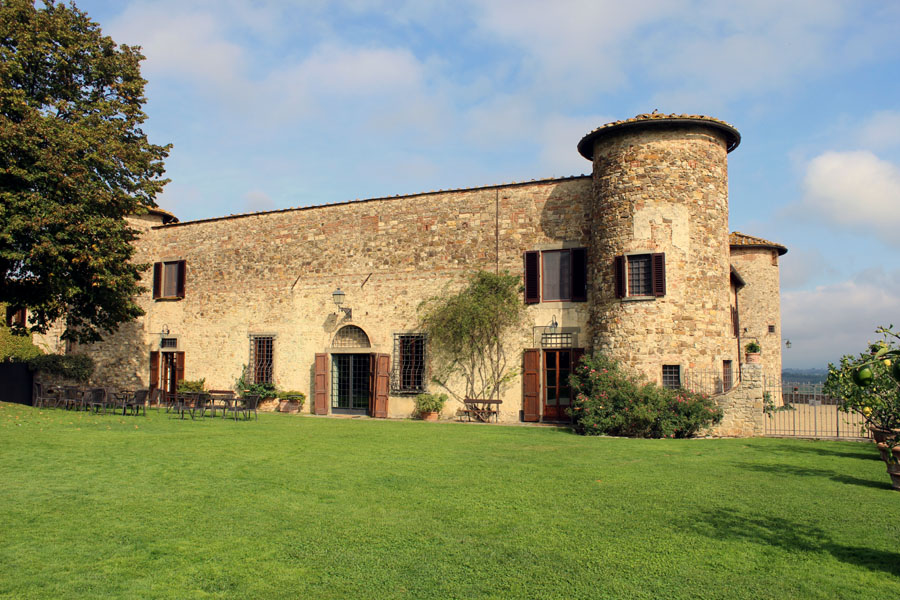 This probably explains why it was a private residence for a long time, but another reason is that 90% of the wine produced is exported to the United States and Canada. It always open for tours and tastings, and even offers a trekking path through soft hills and vineyards for very athletic visitors.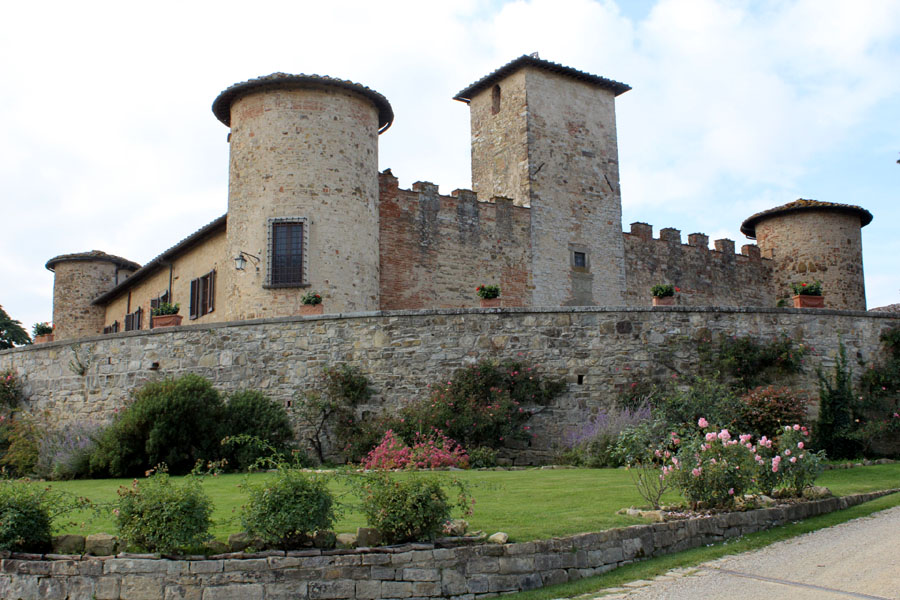 You might also be interested in