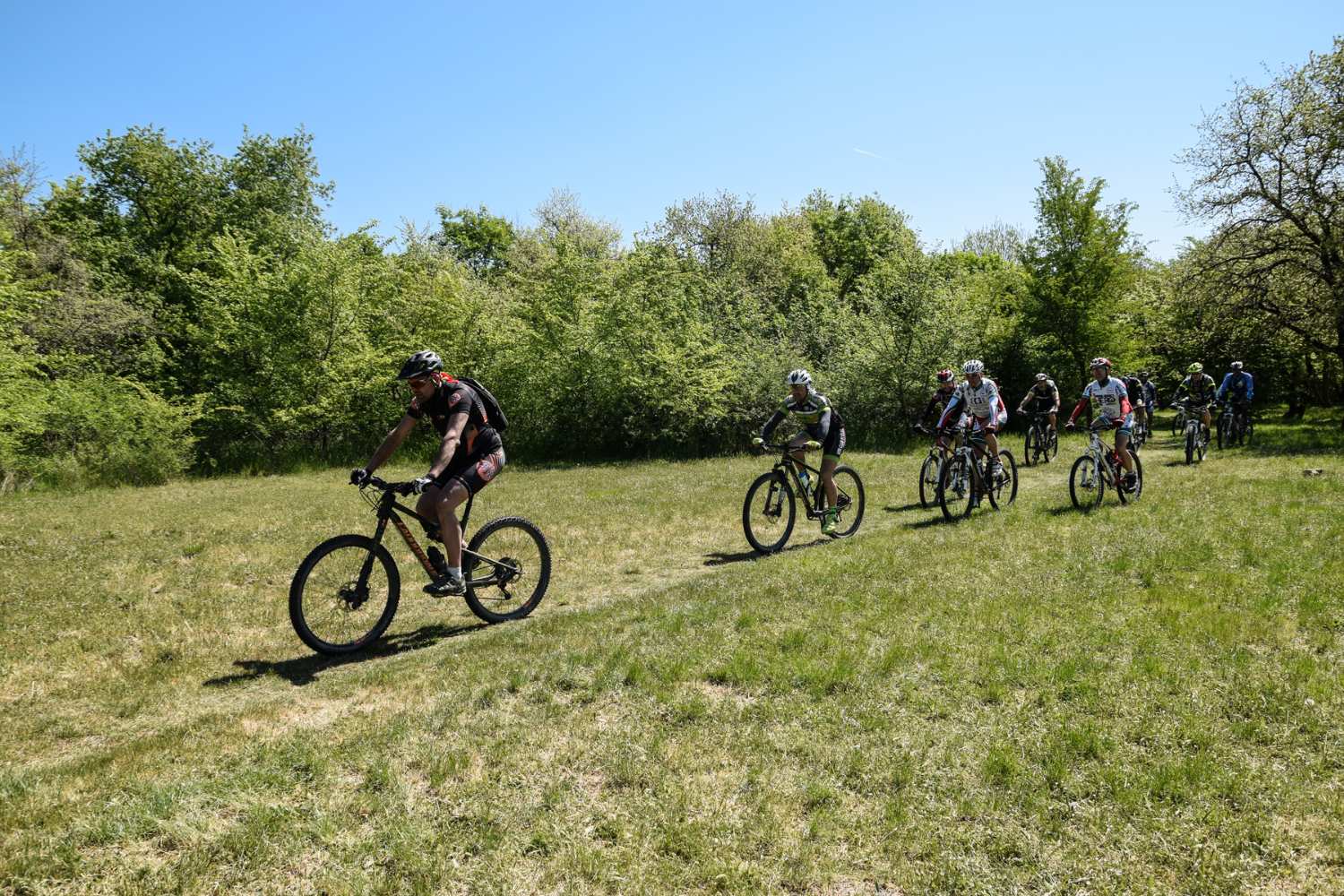 Four great bike trails in Tuscany
Riding your bike in Tuscany is a unique experience
Tuscany has a great variety of bike paths and scenic routes perfect for every type of cyclist, from the inexperienced to the truly expert. In this article you will find four bike trails that are very interesting and pretty easy-going. Along these routes, you'll find artistic and historical items, but also some delicious local food that you can taste while you're in the area.
1. The path of the Reclaimed Land, south of Arezzo
It's a 65 km (40 miles) long trail, but it's a easy path for hybrid bicycles. The Path of the Reclaimed Land retraces the ancient road that was once used for the maintenance of the Canale Maestro della Chiana and its locks.
South of Arezzo there's a family-friendly bike trail on mostly flat land without traffic. This trail does not have much interesting art or food right alongside it because you'll be going through agricultural areas. In fact it's the montanous area around Arezzo that offers a wider variety of traditional foods starting with chestnuts that are the basic ingredient in many sweet (but not only) dishes, chestnut flour is used to make pasta but really just substitutes flour. The path in fact is along a canal and has some interesting examples of hydraulic engineering. If you wish to detour from the path, though, you're in a really interesting area that offers everything from medieval hill towns to thermal baths.
Info: sentierodellabonifica.it
2. An itinerary of Medici villas and Etruscan ruins in the "Montalbano" area near Prato
It's a 38 Km (23 miles) path, average level for Mtb bicycles. Departure from Seano to discover architectural wonders such as Villa la Ferndinanda and traces of the past as the Parish Church of San Leonardo. Near Prato we've picked an easy bike route that is rich with cultural offerings. The Medici family built a number of villas in this area that are all visitable; Poggio a Caiano being the most intact of them and interesting for that reason, although Artimino commands an impressive view over its area and has a nice little Etruscan museum in the basement. This area is well known for its quality wines the Carmignano Super Tuscan, a great, aging wine that is also pleasant when young, the Barco Reale that takes its name from the ancient grand-ducal property, the Vin Ruspo (Rosé of Carmignano DOC), all with the same assorted base: this is the first denomination of Tuscan origin that prescribes, along with the Sangiovese, Cabernet (up to 20%), as well as the Canaiolo and other complementary vines. Info: pratoturismo.it
3 and 4. The Mugello: villas, churches, and gorgeous hills and Up and down Mugello's hills - which is the hillier of the four paths.
The third route is a 54 km (33 miles) and of medium difficulty level. Departure from Vicchio and arrival in Borgo San Lorenzo characteristic capital of the Mugello valley.
The 4th path, always in Mugello, lasts 37 km (23 miles) of medium difficulty starting in Borgo San Lorenzo and finishing in Luco di Mugello. In the Mugello, for example, the two chosen paths take you to see medieval country churches, an important Medici villa, and two isolated convents, Bosco ai Frati being definetely worth visiting. This is an area that is truly off the beaten track. And there's excellent food here too - this area is famous throughout the Region for it's potato stuffed tortelli, I say stuffed and not filled because they seem as if they are about to burst with their creamy potato filling. You can find them anywhere along the way although the tiny village of San Piero is considered their home town. Restaurants and taverns in the evnening or for lunch and if the restaurants are closed there's pastifici, places that make pasta and seal it fresh! Info: mugellotoscana.it
Tips & Tricks
Finally, we wanted to make sure that you have everything you needed to make your bike trip go smoothly, so we've added when possible information about bike shops, restrooms, and picnic facilities.
Are you looking for other bicycle routes? Visit these websites: Bikemap and Pisteciclabili.
This article was written by Alexandra Korey, Barbara Bueno, Erica Donolato and Oriana Papadopulos.
You might also be interested in