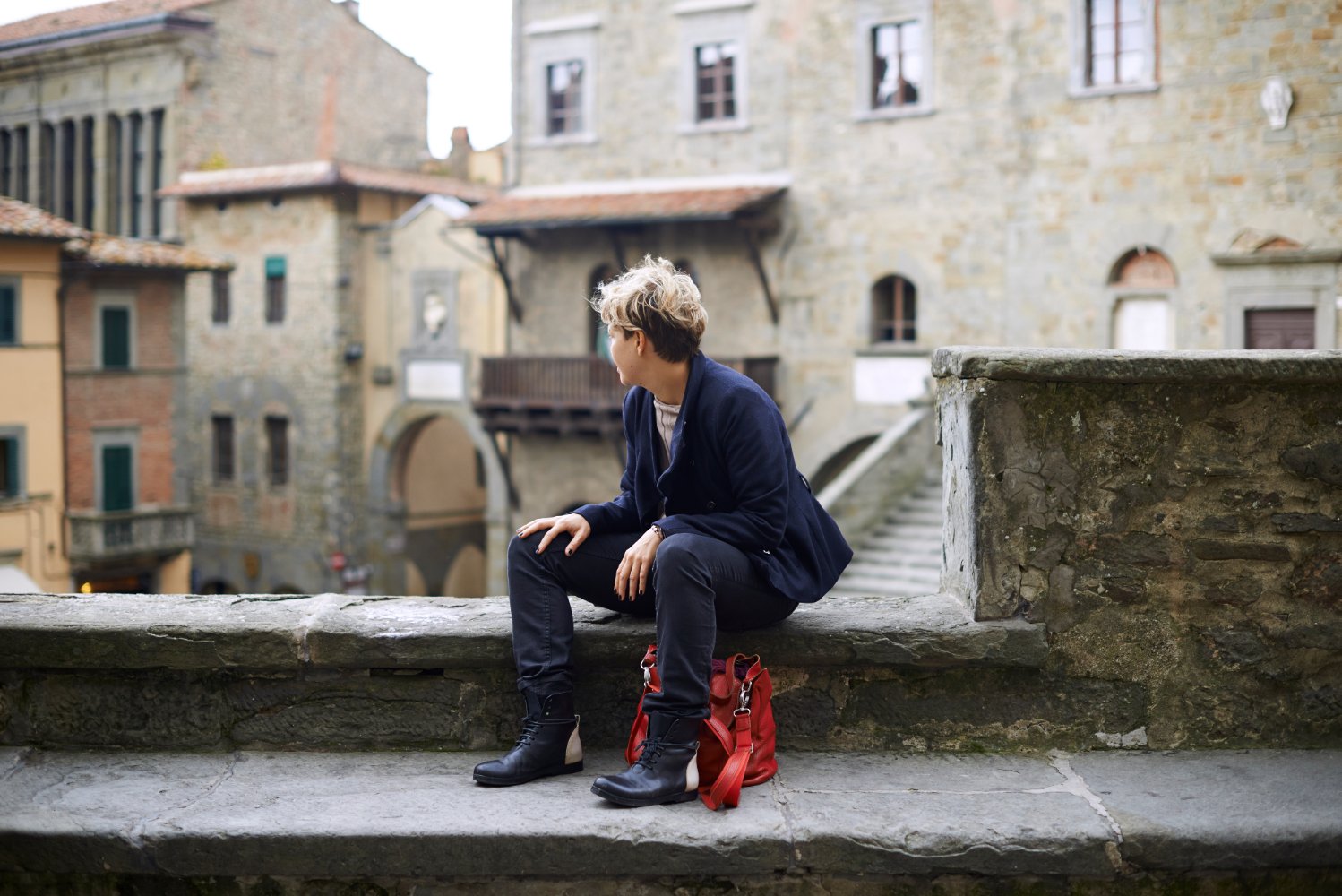 Falling in love with Tuscany... and Brunello wine
My name is
Kerry Henderson
, and you can find my blog at
http://kjgetaways.wordpress.com
. I have always had
a love for all things Italian
, but especially since first visiting Italy in 2002. Since then I have taken every opportunity to return, and I am hoping to do so again by 2012 at the latest.
I fell in love with Tuscany
during a week staying at il Poggio near San Casciano dei Bagni. I am a Professional Travel Consultant with K & J Getaways, and now help my clients plan their dream getaways to Tuscany. I have always been a sweet white wine person. I love a dessert Moscato or a light fruity Reisling, but I don't usually like the deep dry reds. One week in Tuscany showed me that I do have some grownup tastes.
I found a love for Brunello di Montalcino
when I was invited to travel with my cousin and her husband, who is a huge Brunello fan. He showed me how to enjoy the deeper wines, and the importance of letting them "open up".
We spent hours at wineries, talking to the workers and sipping their produce.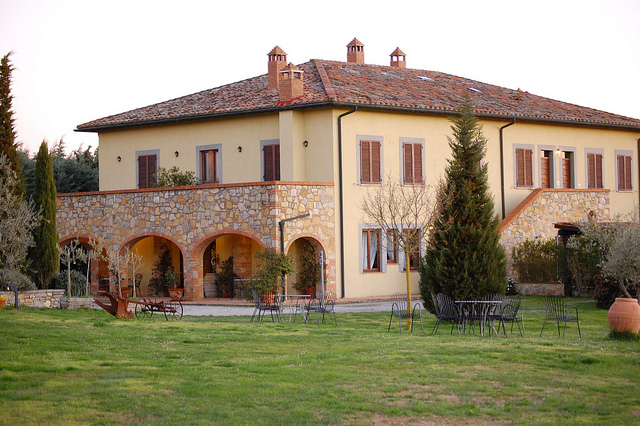 We got a few recommendations to try Rosso di Montepulciano from at the wineries around
Montepulciano
, on the other side of Siena. We drove out there one day, but weren't very successful in finding wineries. There was a local festival going on, which was cool, but we couldn't understand where to go or how to park, so we drove around for a while and returned to our beloved Montalcino wineries. We did find a few bottles of the Montepulciano wine in our journeys, but none of us could form the same love for it.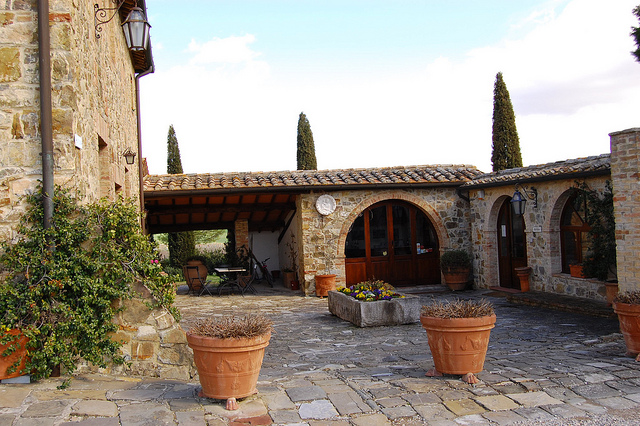 Back in the
Montalcino
area, we visited more wineries, including
Casanova di Neri
, winner of a rare 97 points and "2006 Wine of the year" by Wine Spectator magazine. We bought something at each winery, sometimes lots. We even bought a jug from a little store we drove past where they made their own wine. (I think the gorgeous little girl who was so excited to practice her English helped make that sale.)
We took them all back to our apartment and compared them during our stay
, trying to remember to take a few bottles home with us. We all worked on our Italian, talking to the locals as much as possible, usually making ourselves understood.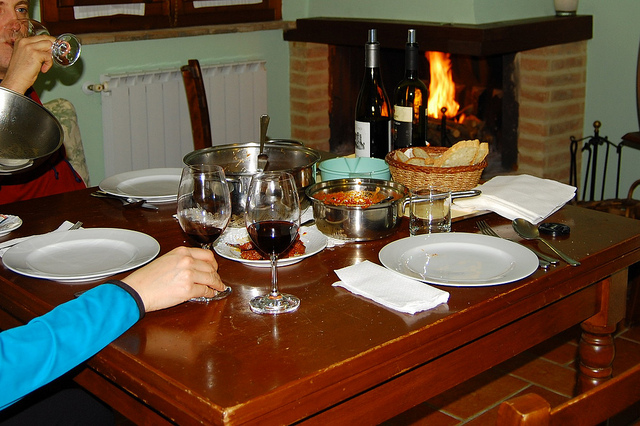 THIS was the Italy I had hoped to find!
I loved my previous visits to the big cities, but this experience was what I had always dreamed Italy would be. I found a love for something I never understood, and I learned a lot about myself. I reconnected with family that I hadn't spent much time with since I was small. I got to spend a day showing them everything I loved about Florence, but
the best part was just driving around looking for wineries
, enjoying whatever we encountered that day, and making fun of each other for all the mistakes we made.
My biggest tip
I will admit that
having a GPS was a lifesaver
. I have no idea how we would have found so many treasures without it.
Thank you so much for your guest post, Kerry :)
You might also be interested in