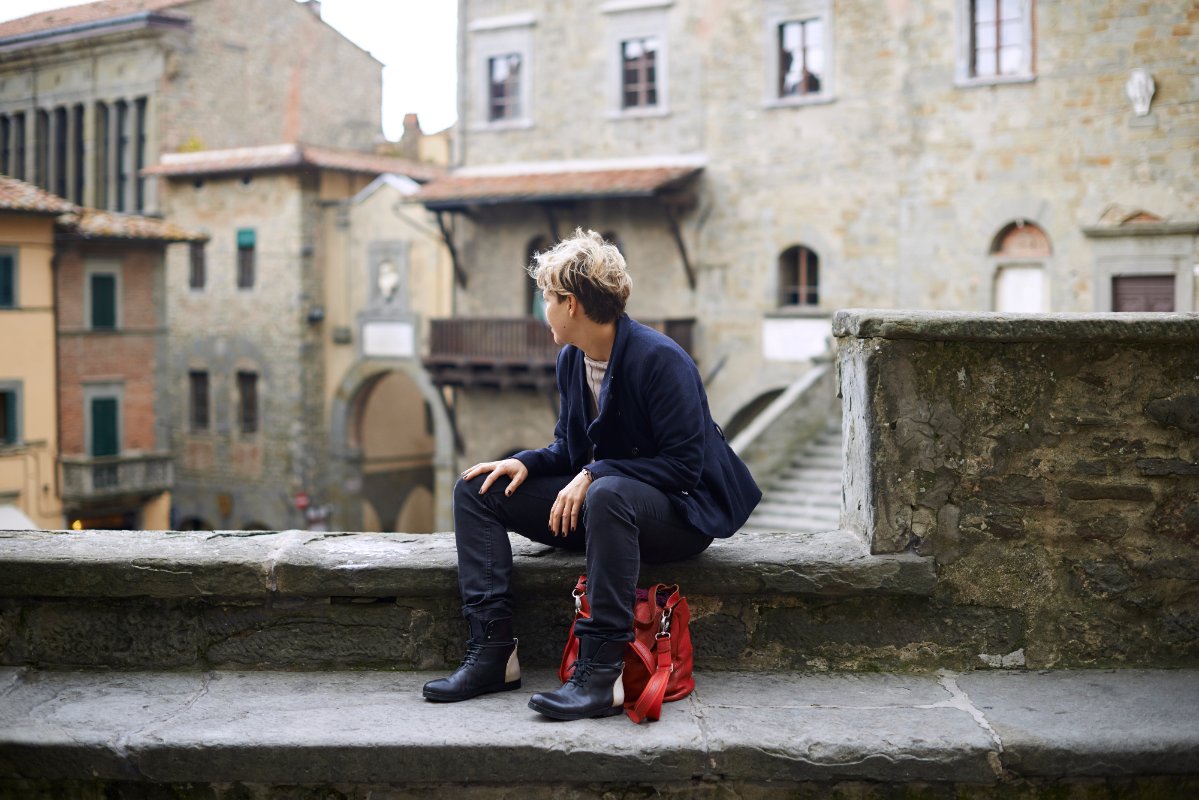 Eight "other" museums in Florence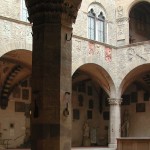 I was recently interviewed on the "
Eye on Italy Podcast
" and the hosts asked me an excellent question: "We all know about the Uffizi and the Accademia museums in Florence, but those are also quite crowded.
Can you suggest some other museums in Florence
?" Hmm, I thought, could I! How could I choose my favourite obscure museums from the very long list of options that this city has to offer? Yet I realized this can be a very useful list to help tourists discover the best and less-trodden treasures of the city. First, I thought of a list of my own. Then, I sought help on twitter and
facebook
. Together, we came up with this list.
1) The Bargello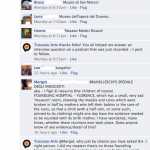 I got three votes for the
Bargello
, the national sculpture museum, from Lee and Marissa on Facebook and @tallyho on twitter. The latter, who lives in England, says she hasn't been there yet but she hopes to visit it soon! She'll want to bring my list of
five sculptures not to miss in the Bargello
... She (and you) can also see three of Florence's "other"
David sculptures
there (i.e. not by Michelangelo).
2) The Museo dell' Opera del Duomo
Marissa and Lena on Facebook are absolutely right! I'm pleased but surprised to see that so many people love sculpture. I've been putting off writing about this great museum for a while because it's so important that it's hard to summarize - it contains all the original sculpture from the Duomo and Campanile facades as well as the original Gates of Paradise and other things produced for the Duomo complex.
3) Palazzo Medici Riccardi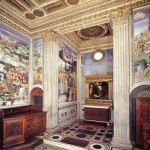 @threepipeblog on twitter and Hanne on facebook both suggested
Palazzo Medici Riccardi
- thanks guys! How could I forget? The Palazzo that the early Medici constructed on via Larga, before they got super presumptuous and moved directly into the seat of government in piazza della Signoria, is Michelozzo's exemplary work of Renaissance domestic architecture. You cannot visit much of the inside, but it's worth the entry ticket (7 euro) just to see the private
Chapel of the Magi
painted by Benozzo Gozzoli. Downstairs, continue your exploration of this jewel of a fresco with their interactive exhibit.
4) Laurentian Library at San Lorenzo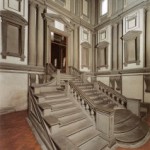 This is one of the "hidden gems" that I added as a tip on the
Tuscany Foursquare channel
, and Hasan of @threepipeblog agrees that it's stunning. If you face the facade of the Church of San Lorenzo (which isn't listed here because it's a church rather than a museum), the
Laurentian Library
is accessed through a door on your left. It's only open when there is a special exhibit, usually of books, curated inside - though lately they have been creating these in order to keep the space open both spring and fall (usually closed in July and August). This library was constructed by
Michelangelo
(1523-7) to house the book collection of Lorenzo (Il Magnifico) de' Medici. It's an unusual space that is notable for its Mannerist architecture, much more pronounced here than in the nearby Medici Chapels.
5) The Ospedale degli Innocenti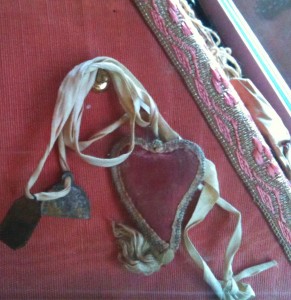 On Facebook, Margot suggested the
Ospedale degli Innocenti
which has a small, recently-renovated museum inside. I visited it this past summer after years of being away from that place - I did my masters' research in the archive there so I feel strangely... at home in it! Margot wondered if the sad little "foundling tokens" or objects left on babies (some of which are on display in the museum) ever really served in their identification by parents regretting the act of abandonment. Unfortunately, my statistical research revealed that babies were rarely recuperated after abandonment, independently of the presence of said token. Those who were forced to leave a baby to charity usually explored any other solutions first - like having a relative or friend care for the child - and they surely did this act with a heavy heart but no chance of reversal.
6) Palazzo Davanzati
This early Renaissance home has been one of my favourite places to visit in Florence ever since it opened after its very very long restoration (like, more than 20 years). Slowly but surely, crowds are starting to discover
Palazzo Davanzati
when previously I had it to myself, but I don't mind sharing. It costs only 2 euros to get in and it's the closest you're ever going to get to seeing what domestic life was like in the 15th century. It's been (somewhat inventively) furnished with a late renaissance bed, cradle, dining tables, chairs, fireplaces, and even bathrooms. Yup, this may be the first house since ancient times to have indoor plumbing, including a well and toilets.
7) The Costume Gallery at Palazzo Pitti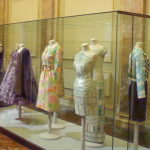 I mentioned the Galleria del Costume at Palazzo Pitti on the Eye on Italy radio show because it's a part of the palace that few people visit, yet it's really interesting both for its occasional special exhibits and for its permanent collection. The star of the latter is undeniably the dress in which Eleonora of Toledo (who is featured in the current Bronzino exhibit) was buried. Yes, they dug her up in the middle of the 19th century and, in a particularly difficult restoration (think separation of silk from decayed body) they saved what they could of the beautiful pale yellow silk gown with embroidered borders. For years this was my most romantic idea of a wedding dress. See photos of Eleonora's burial dress on this blog about
Extant Clothing
.
8 ) San Marco
Bruce on facebook reminded me that the convent of San Marco is run as the state Museo di San Marco, so it too can fit on this list. The Dominican Observant convent of San Marco was built starting 1436 and frescoed almost in its entirety by
Fra Angelico
from 1440-50 (approx.). It is a marvel of the effective use of painting in functional, religious spaces. Inside there is also a museum that contains his panel paintings.
You might also be interested in