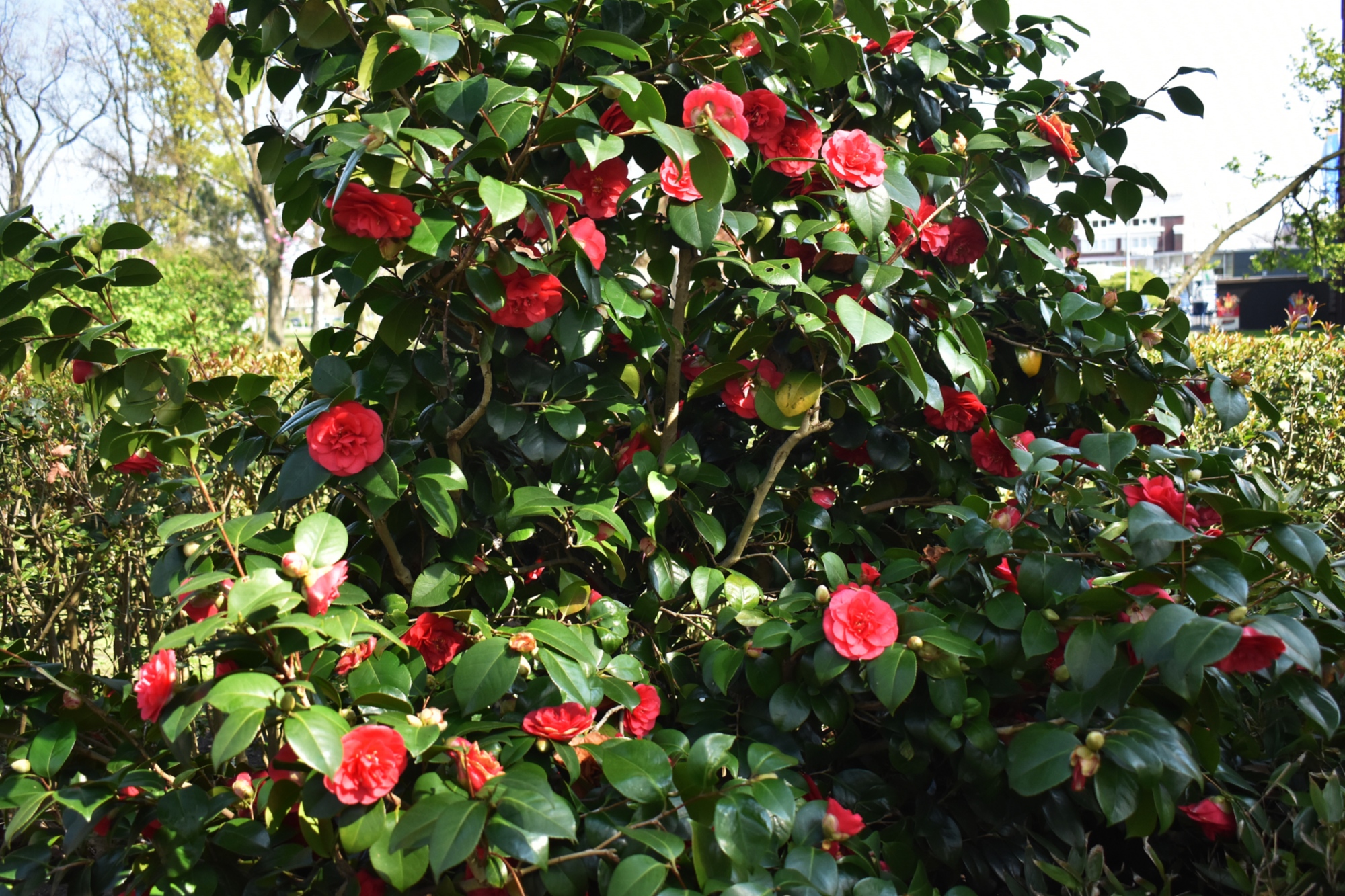 At Pieve and Sant'Andrea di Compito, near Lucca, there bloom thousands of species of camellias from all over the world
Discovering the Camellia Village: flowers and tea gardens
Would you be surprised to hear that in Tuscany there is a little valley where thousands of camellia species, from every corner of the world, are blooming away, and where even tea is grown?
This little corner of the world, which almost looks like Japan, really does exist. It is located in the municipality of Capannori, and covers the two little villages of Pieve di Compito and Sant'Andrea di Compito. Together, they are the Town of the Camellias.
It all started in the eighteenth century, when camellias arrived in the Lucchesia. They were a great hit, not only for their beauty, but also because of a climate highly amenable to their cultivation.
It was thanks largely to Doctor Angelo Borrini, optician to Duke Carlo Lodovico of the House of Bourbon, that the camellias spread through Pieve and Sant'Andrea di Compito. He planted them in the gardens of many of the most important houses.
Today, in order to preserve the botanical heritage that has been cultivated over the centuries, we have the Camellietum: a garden of 10,000 square metres, home to a thousand camellia cultivars, dating from the 1700s to the present day and originating from every corner of the globe.
It is a little Eden, where you can admire camellias of all colours, from ruby red to delicate pink, from speckled violet to pearl white. Some, like the Polar Star and the Aspasia, are extremely rare and at risk of extinction.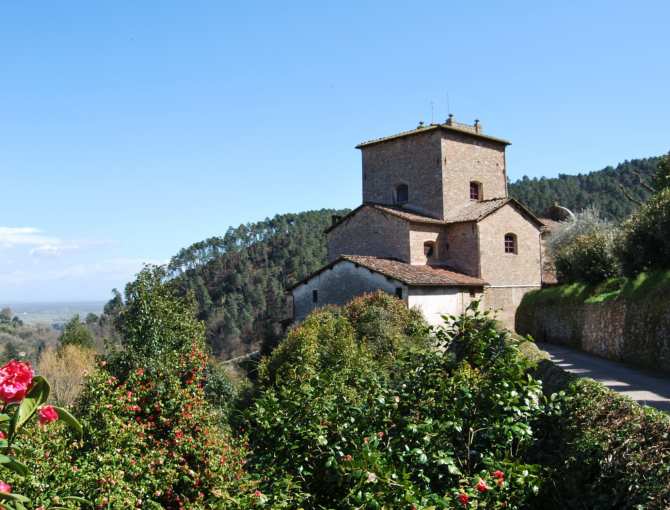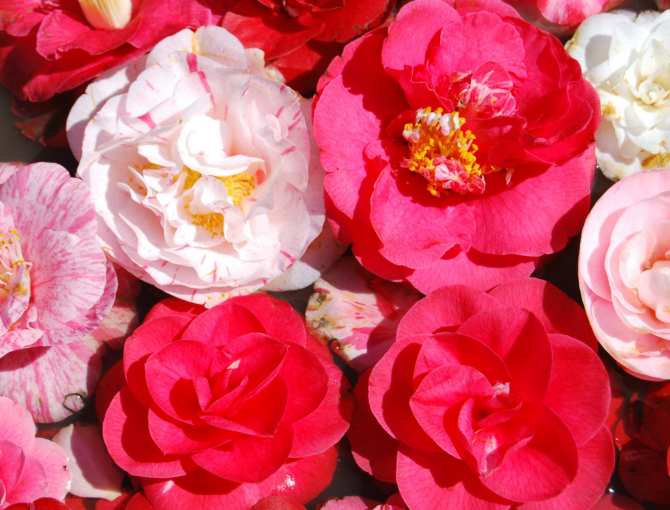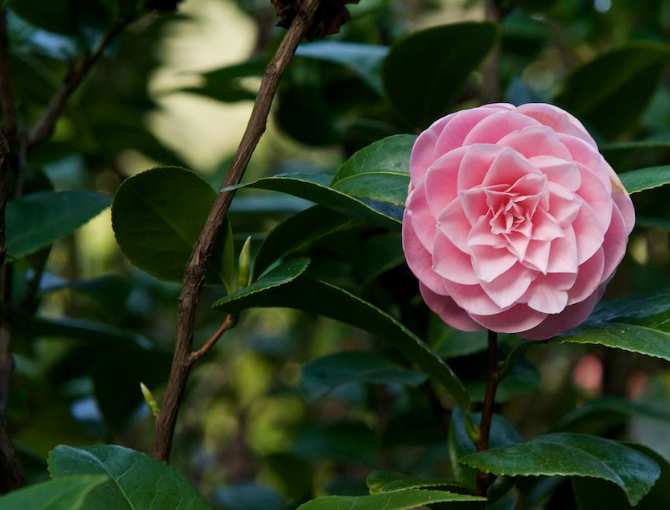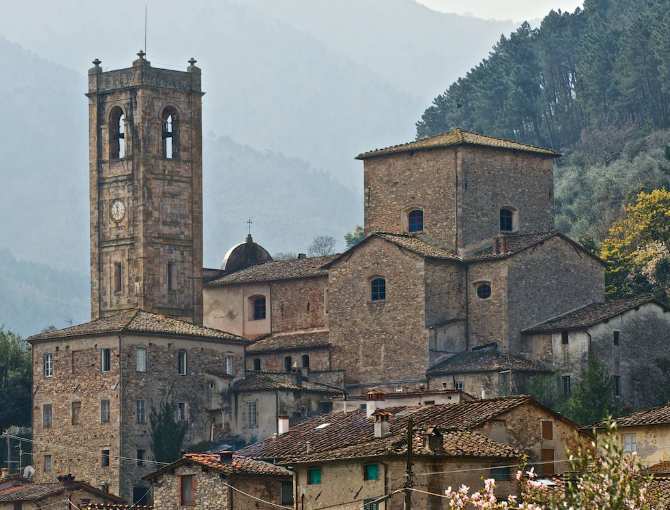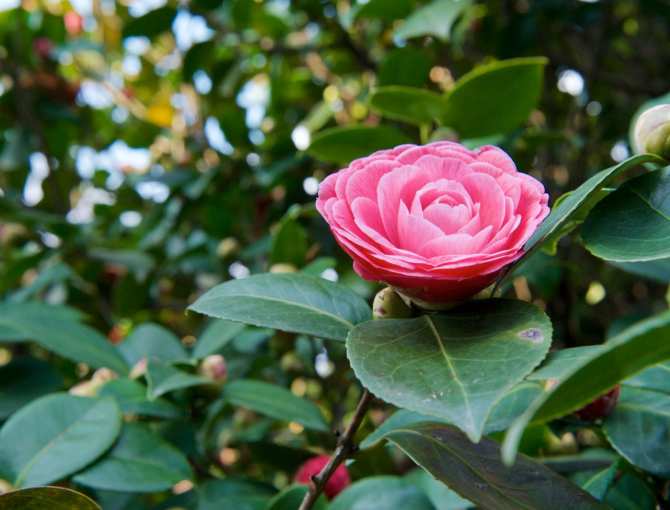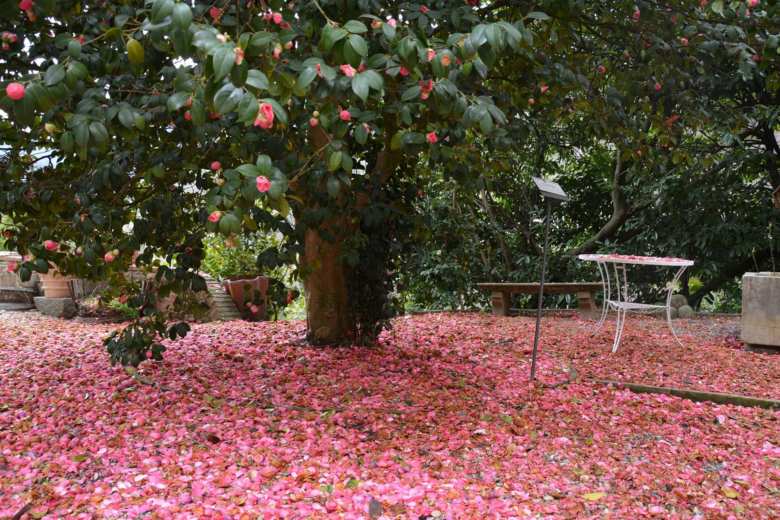 The best moment to visit this paradise is during their blooming season, between March and April, when the towns host the annual Antiche Camelie della Lucchesia show. This is the perfect occasion to discover the manifold treasures of the camellia town, including the gardens of Villa Borrini, Villa Giovannetti, Villa Torregrossa and Villa Orsi, but also the watchtower, which dates back to the tenth century and dominates the Lucca plain. It formed part of the Republic of Lucca's defensive and communication systems.
The footpath that takes you to Capo di Vico, the oldest part of the town, is magnificent, for here you find fountain and a bridge over the Visona stream. The path that hugs the little river is all the more beautiful for the centuries-old camellia trees that stand alongside it.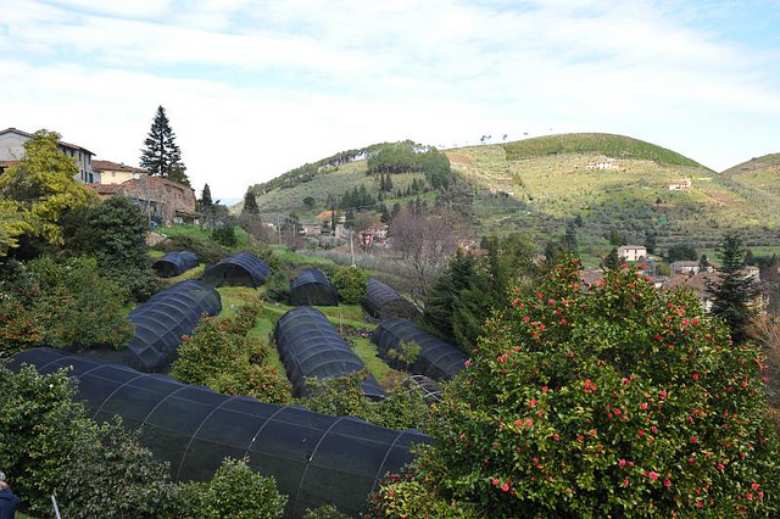 Of course, we can't miss out one of the very few tea plantations in Italy, and the only one in Tuscany: l'Antica Chiusa Borrini. Here, in 1990, a descendant of the doctor who had first brought camellias to Pieve di Compito opened a garden of Camellia Sinensis: the very plant that produces tea. Its yield is low but of the highest quality, so much so that it has enjoyed success at international tastings.
You might also be interested in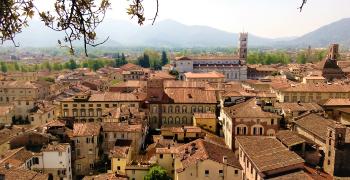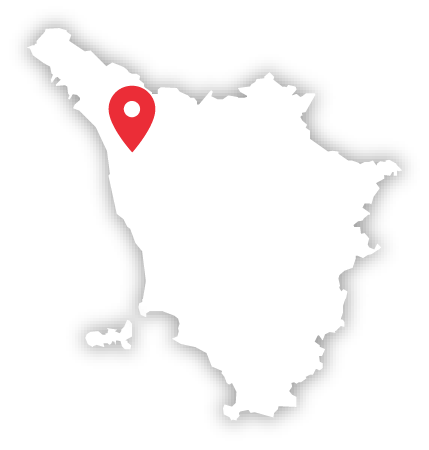 Learn more
Lucca Area
The Lucca Area boasts a landscape that's been shaped by the bends of the Serchio River and dotted with medieval towns.
continue...