Ancient stories between the Val d'Orcia and the Val di Chiana
Discover Montefollonico, the town of Vin Santo
On top of a high solitary hill facing Montepulciano, stands a very characteristic medieval village of Tuscany: Montefollonico. Far from busy roads and from the usual tourist trail, the splendid isolation of Montefollonico is probably what makes it particularly charming and appealing.
Located between the Val d'Orcia and the Val di Chiana, southeast of Siena, the town holds very ancient origins. The name itself derives from the Latin word "fullones", name given by the Romans to cloth workers who used to wash clothes and fabrics right here.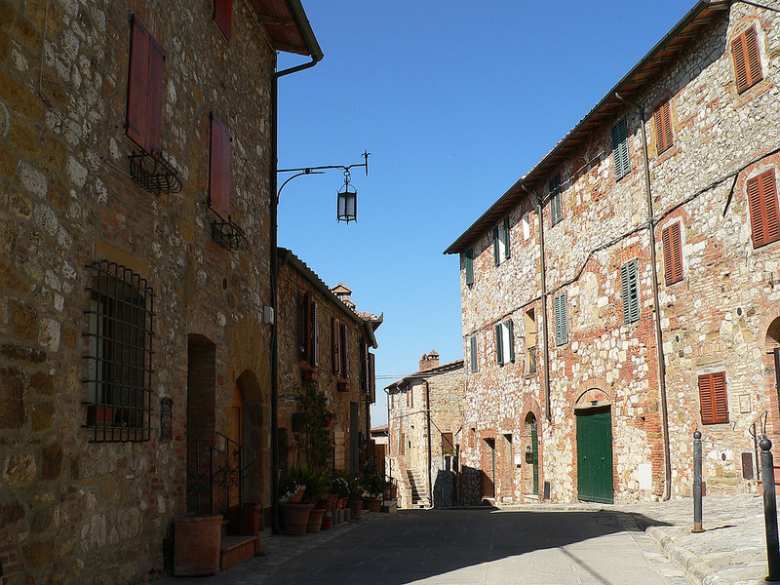 Entering from Porta del Pianello, the town's main gate, you'll soon be captured by the romantic atmosphere of this village, with its enchanting twisting alleys, its colorful flowers that decorate the houses' windows, the voices of a few people in the streets. The village is well preserved, still enclosed by mighty terracotta walls and guarded by 7 surviving cylindrical towers, together with the beautiful Torre del Cassero, dating back to the 13th century. Also well preserved are the three large gates accessing the town, the Palace of Justice and the 13th century Church of San Leonardo. The town's ancient water cistern, on the main street, is simply beautiful!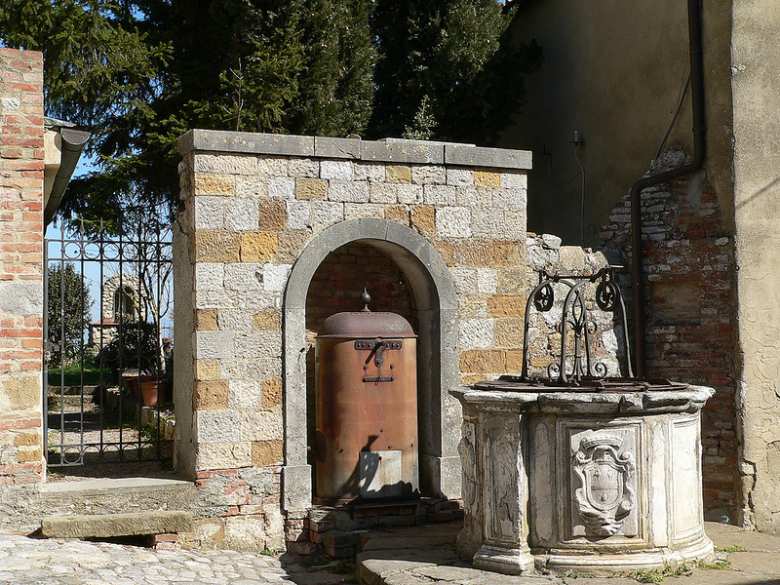 Montefollonico is known as the town of Vin Santo (holy wine), a particular type of sweet wine that is drunk with desserts, particularly with the traditional cantuccini biscuits. In the past, this precious wine was considered to be a remedy for illness and was also given to children. "Lo gradireste un goccio di Vin Santo?" (would you like a sip of Vin Santo?) is the annual festival dedicated to this local product, it takes place at the beginning of every December. The village is pervaded by a legendary medieval atmosphere, animated by musicians, jugglers, and fire dragons, that lead the visitor on a journey in time, to a fantastic world of kings, dames and knights. Its name is a tribute to the spirit of the village: offering some Vin Santo is the traditional welcoming of local people to visitors and one of the most ancient acts of Tuscan hospitality.
You might also be interested in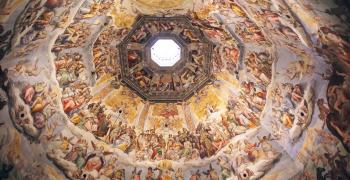 Learn more
Art and Culture
Tuscany is the cradle of the Renaissance and known all over the world for its immense artistic and cultural heritage.
continue...