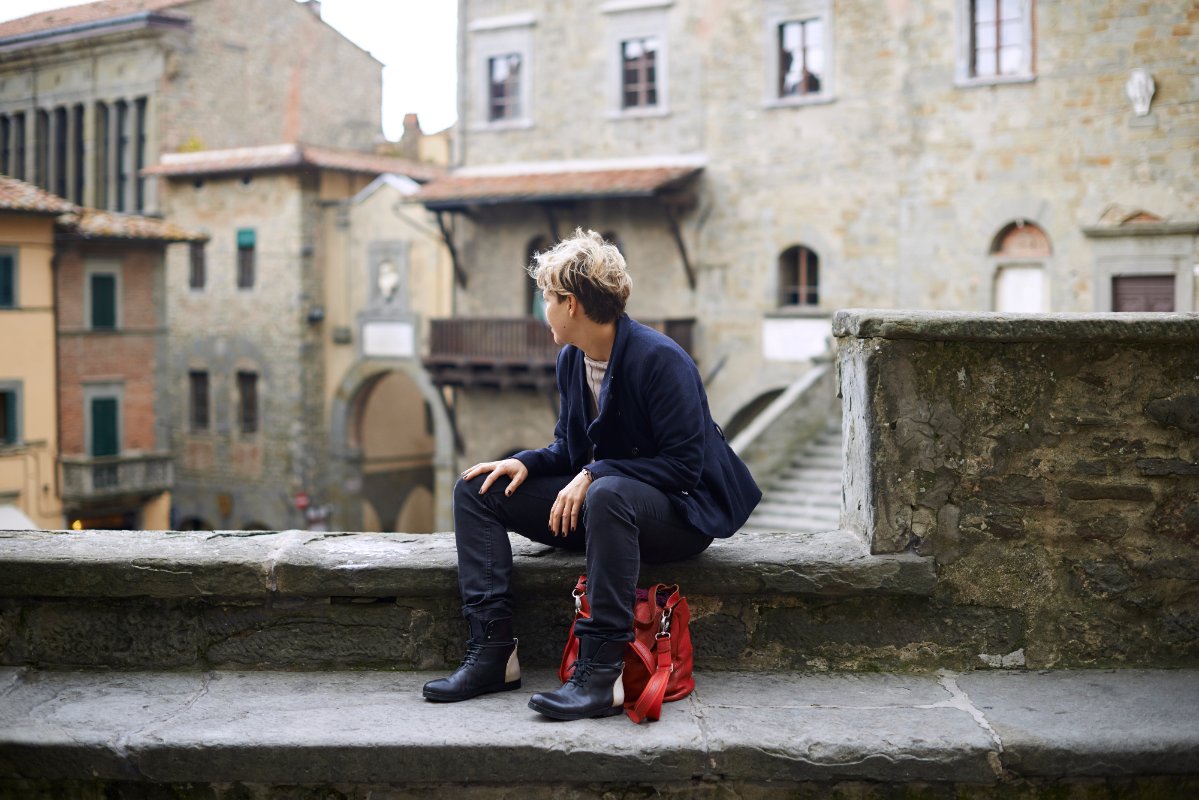 Digital Invasions are back (and bigger)!
An army of "invaders", equipped with smartphones and various technological gadgets, are ready to occupy and conquer museums and cultural sites all across Italy. And today is the D-Day!
April 24 – May 4, 2014: the Digital Invasions are back!
A network of Italy-wide
self-organized events aimed at promoting national artistic and cultural heritage through the internet and social media
, with open, free and innovative means of communication.
As stated in the
official manifesto
of the event:
- We believe in the new forms of conversation and circulation of the artistic heritage, no more authoritarian and conservative but open, free, friendly and innovative. - We believe in a new relationship between museums and visitors based on participation, creation and promotion of culture through the sharing of data and images. - We believe in new experiences of visiting cultural sites, no longer passive but active, where knowledge is not only transmitted but also built, where the visitor is involved and able to produce himself forms of art. - We believe that all the actors of the cultural heritage system must cooperate in order for their ideas not to remain isolated but circulating, because ideas can inspire others to improve them and make them operational. Knowledge comes from the exchange of other knowledge. We believe that this exchange should not be limited to the borders of a country but it could be, and must be, international. - We believe that art becomes knowledge when it's shared.
Undeniably, Italy is a unique country when it comes to tourism and culture, with a heritage of over 6000 museums and cultural sites. However, often the communication of these assets is still entrusted to "old" communication models that do not exploit the potential of the technology available today and the "digital revolution", with its forms of socialization and interaction in which visitors can be directly engaged. So, here comes the storm of Digital Invasions:
dozens and dozens of events have been organized throughout Italy
.
So, get ready to invade one (or more) of the chosen places, armed with smartphone/video/cameras, to transfer your experience and your energy to Facebook, Twitter, Instagram, Pinterest and Youtube and prove that each one of us can help support art and culture in Italy. We're ready to do our part!
Tuscany Arts has organized two invasions in Florence, both on Monday, April 28.
The precious
Marino Marini museum will be invaded at 3pm
.
A unique museum, housed in the church of San Pancrazio, that
combines history and ancient architecture with contemporary art
 and which is home to the fifteenth-century
Cappella Rucellai
, Leon Battista Alberti's recently restored architectural Renaissance gem. On the occasion of Invasioni Digitali,
a special, free guided tour
has been set up (reservation required,
here
).
Palazzo Vecchio
, the heart of the city for more than seven centuries,
will be invaded at 5.30pm
.
The
Civic Museums of Florence
, with the support of the
Mus.e association
, have decided to support the initiative by organizing a
special, free guided tour
(reservation required,
here
) of the
Palazzo Vecchio museum
; a tour that will end with the climb up the
Tower of Arnolfo
, to admire some of the most spectacular views in Florence. Then, on
April 30
, at 3.30pm, we'll head towards
Pisa
!
Thanks to a collaboration  of our 
Visit Tuscany network
 and 
Palazzo Blu
, we will invade this museum placed right  in the heart of the city, with its permanent collection (yet little known) and its exceptional temporary exhibitions. On the occasion of Digital Invasions, the Palazzo Blu will welcome the "invaders" with a
free entrance
(reservation advised,
here
) a
meeting with the staff
, to discover the story of the museum
.
Here is the list
of all the other invasions scheduled in Tuscany
 (and keep an eye on the official site for updates!).
Join the battle cry of culture as a common good! Internet as a common good!
And happy "invasion" to everyone!
You might also be interested in