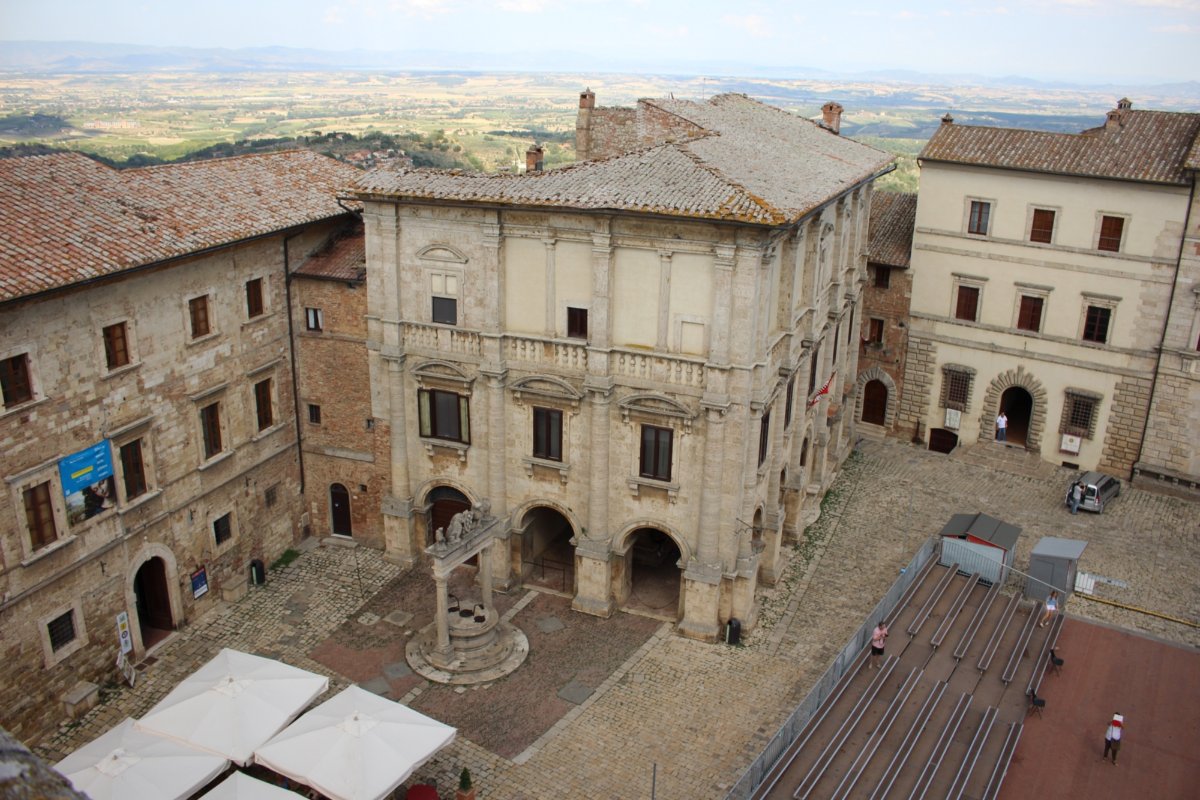 Wine, olive oil and honey
Vino Nobile di Montepulciano DOCG
Category
Wine, olive oil and honey
Consortium
Consorzio Vino Nobile di Montepulciano
Vino Nobile di Montepulciano is one of the oldest wines of Italy. It's a flavourful dry red wine with the Denominazione di Origine Controllata e Garantita status produced in the vineyards surrounding the town of Montepulciano, near Siena.
The wine is made primarily from the Sangiovese grape varietal (known locally as Prugnolo gentile-gentle Prugnolo), minimum 70%, and it may be joined up to 30% by other authorized varieties. The wine is aged in oak barrels for 2 years and three years if it is a Riserva.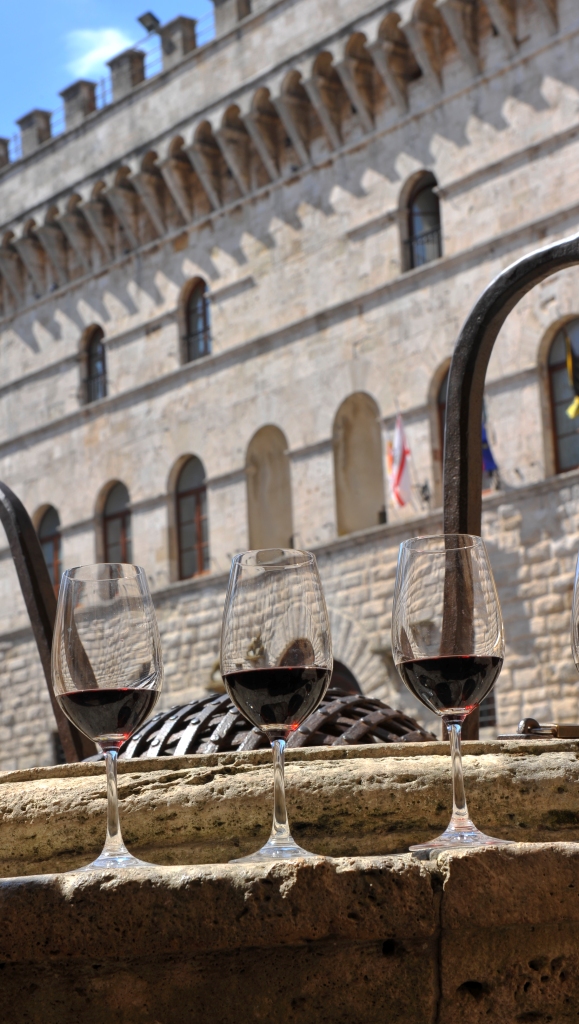 The oldest documented reference to the wine of Montepulciano dates back to 789. In 1530 Sante Lancerio, the cellarman of Pope Paul III, defined Vino Nobile di Montepulciano "Perfectissimo". In 1685 Vino Nobile di Montepulciano is also mentioned by the poet Francesco Redi in "Bacco in Toscana". Redi wrote:
Onde ognun che di Lieo

riverente il nome adora,

ascolti questo altissimo decreto,

che Bassareo pronuncia e gli dia fé:

Montepulciano d'ogni vino è Re!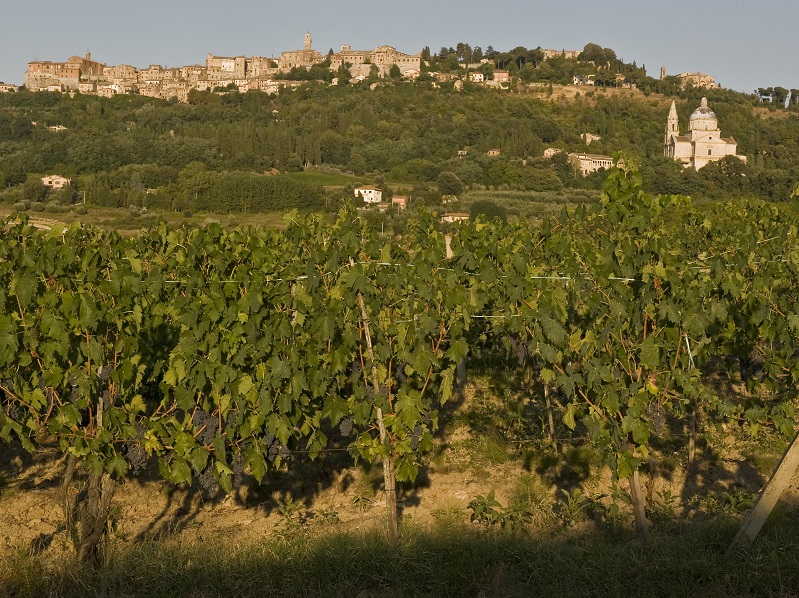 More info: Consorzio Vino Nobile di Montepulciano
You might also be interested in
Valdichiana
The Valdichiana's borders are as blurred as its daybreaks. They are as blended as the slow reddening of the sunsets reflecting on the calm waters of Crete, or on the evocative white hill peaks, or in the gorges of the Orcia valley. ...
Scopri Valdichianakeyboard_backspace