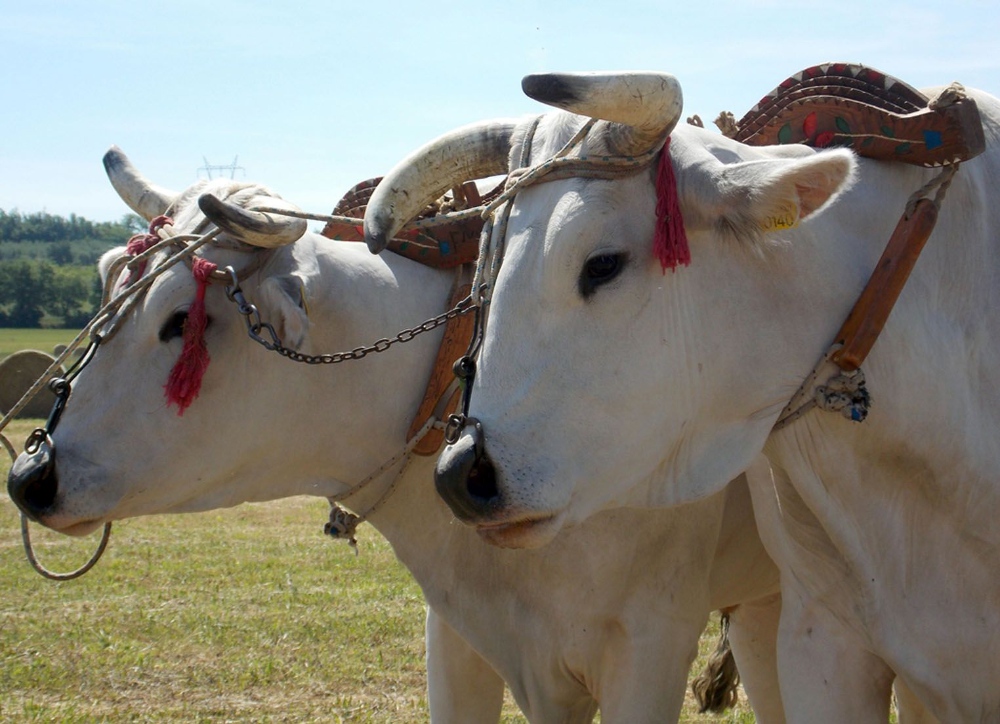 Meat and fish
The Chianina and Maremmana breeds of cattle
Two breed of cattle highly valued in regional gastronomic traditions
Tuscany is famous in the gastronomic world for its wine, its oil and its T-bone steak. Few people know however, that the meat for these famous steaks comes from one of Italy's most ancient and important breeds of cattle. The Chianina breed was originally bred in the Valdichiana region (hence its name) and it still lives there now in its natural wild state.
ENDANGERED BREEDS
This breed has been saved from extinction over the last fifty years by the courage of a few brave farmers. The Chianina cattle are tall and among the largest cattle in the world and the quality of their meat is recognized and requested worldwide. There are laws governing farmers who breed this race, for example, the cattle must be reared in the wild, leaving the cows on the pastures all summer long. In the winter they are kept inside and fed hay harvested in the summer months.
MAREMMANA BREED
The other breed of cattle protected by the Slow Food organization is the Maremmana. They are easily recognizable from their horns. Centuries ago they were used to help transport marble from Mount Amiata. Slow Food protects this breed and recognizes its important place on menus at the best restaurants.

This incredible meat can be enjoyed in many others ways than the simple T-bone steak, perhaps bringing out its flavour with herbs and spices or by accompanying your meal with a glass of red wine.
The best wine served with the meat is Chianti or Rosso Toscano.
You might also be interested in