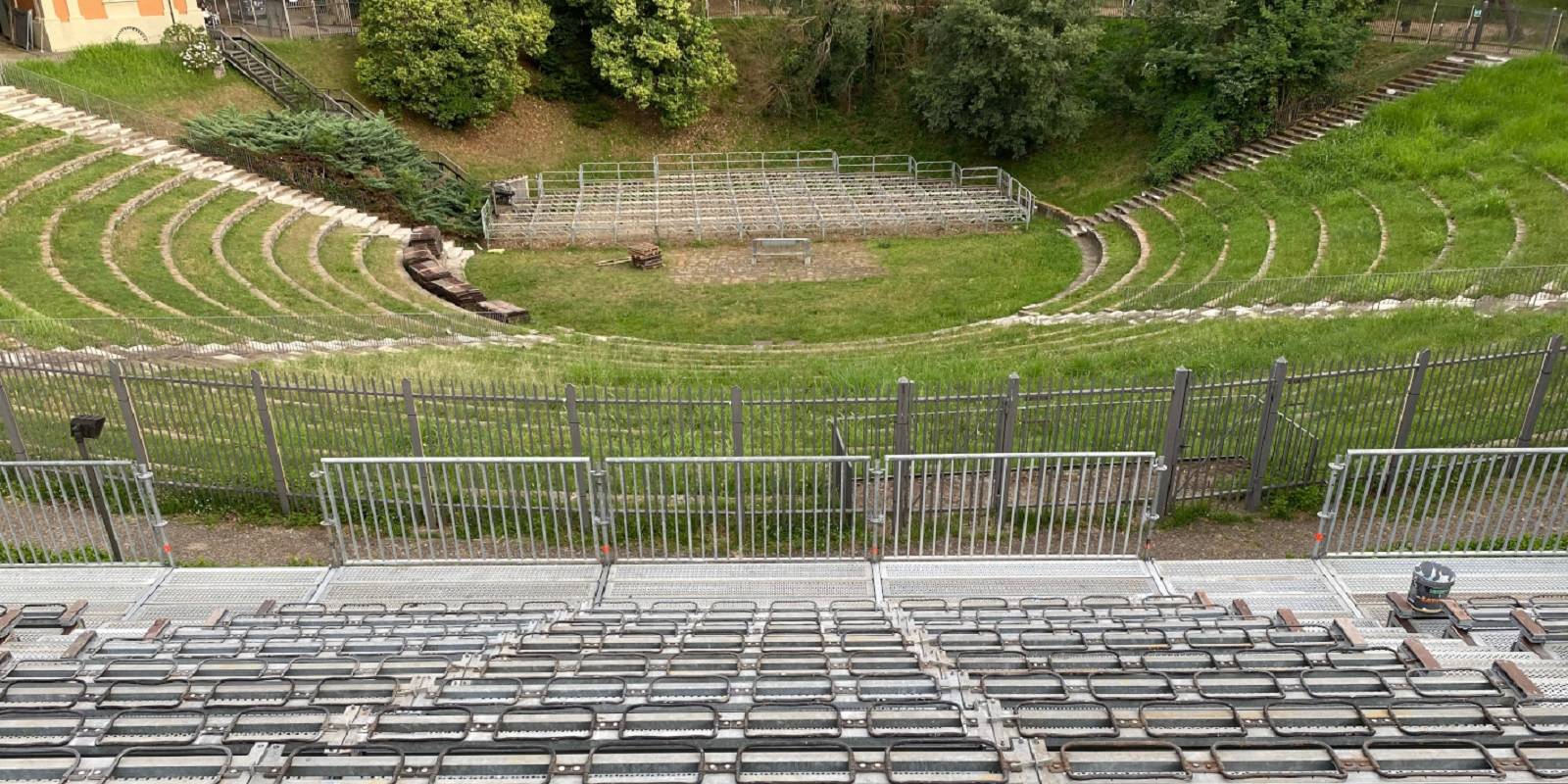 eventOther events
info
Important information:
Events and shows all around Tuscany can take place provided that the guidelines aimed at containing the risk of infection from COVID-19 are observed. We invite you to contact the organizers for up-to-date information about the status of the single events. Stay updated
here
Ultravox at the Cascine Amphitheater
Shows and food in the new space of Estate Fiorentina
Ultravox Firenze is the new space added to the Estate Fiorentina programme. It's set up in the Prato delle Cornacchie of Cascine Park, and includes the Cascine Ernesto De Pascale Amphitheater.
Throughout the summer, from June 25 to the end of September, the green lung of Florence will host a daily calendar of shows, events and lectures, for all ages and with free admission.
The large "Ultravox" structure refers to the themes of sustainability and the environment and was welcomed by the public. It was created by Canya Viva using entirely organic material, just like the Vox Stage that will host the evening programming starting at 6pm.
The restaurant area will allow you to dine on pizzas cooked in a wood oven, authentic burgers, Indian specialties and finger food. There will also be aperitivi and signature cocktails in the two bars.
The Ultravox Firenze project also includes the reopening of the Cascine Ernesto De Pascale Amphitheater, with live concerts by important artists in compliance with anti-Covid regulations: Fast Animals And Slow Kids (25 June), Rkomi (26 June), Ariete (8 July), Fabrizio Moro (10 July), Federico Fiumani (15 July), Psychologists (16 July), Emma (21 July), Coma_Cose (23 July), Alice canta Battiato (25 July), Francesca Michielin (28 July ), The List Representative (30 July), Carl Brave (4 September), Nek (5 September), Noemi (7 September), Ernia (9 September), Levante (10 September), Zen Circus (11 September), Piero Pelù (September 16), Umberto Tozzi (September 17).
Tickets for paid shows are available on ticketone.it
When
From 25 Jun 2021
to 30 Sep 2021
Details
From 25 June 2021 to 30 September 2021