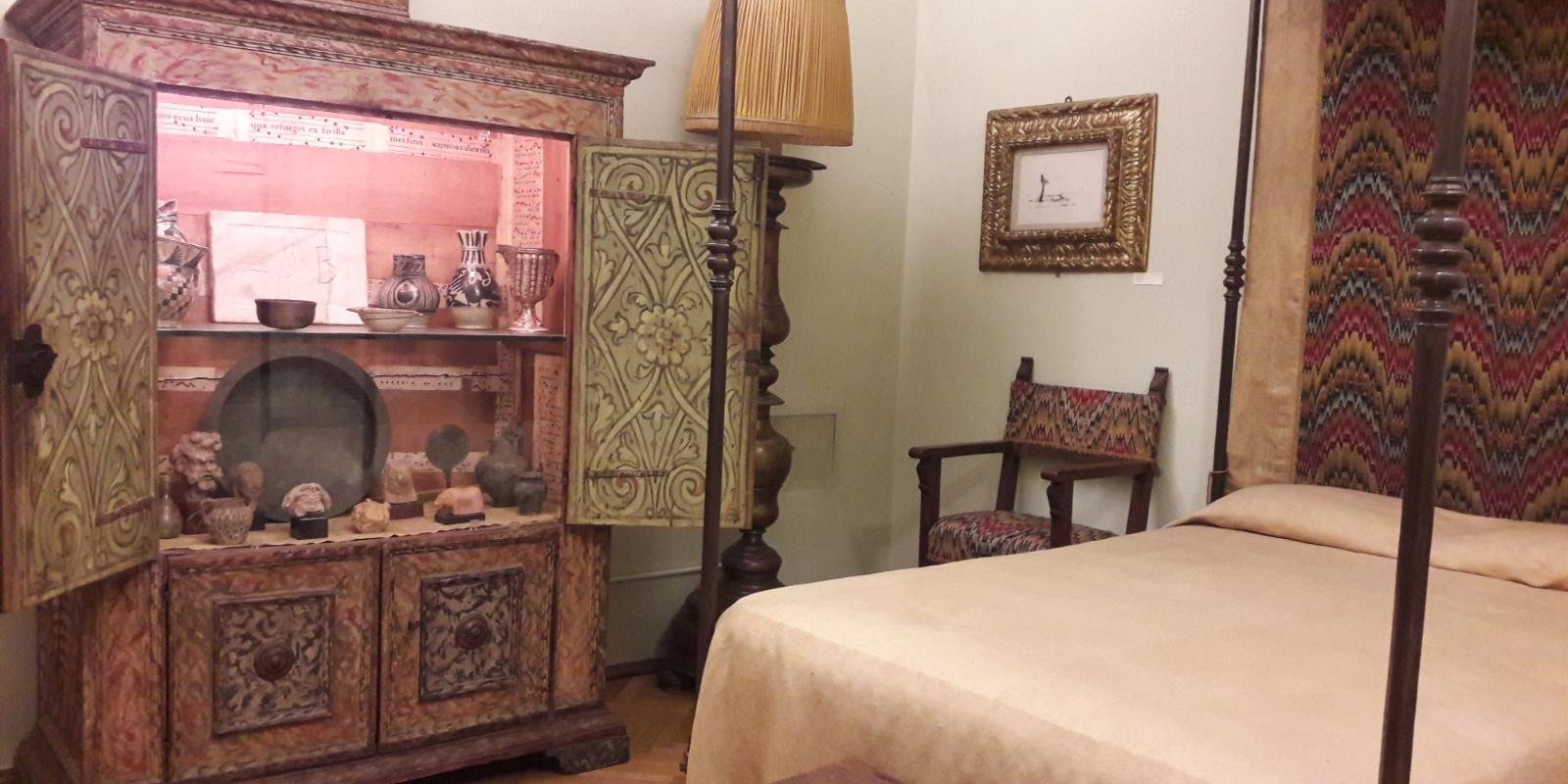 This event has passed
collectionsExhibitions
info
Important information:
Events and shows all around Tuscany can take place provided that the guidelines aimed at containing the risk of infection from COVID-19 are observed. We invite you to contact the organizers for up-to-date information about the status of the single events. Stay updated
here
The Leonardo of Giorgio Castelfranco and the 'Cult of Genius' of the 20th century
An exhibition from May 18th to September 29th, at the Casa Roldolfo Siviero Museum
During the period between the two world wars, the Casa Siviera was home to the art historian Giorgio Castelfranco (1896 – 1875), patron and collector of De Chirico, director of Palazzo Pitti, and friend and collaborator of Siviero during the recovery of Italian art in the post war period. Among different fields of historical-critical interest, Castelfranco was also one of the greatest Leonardo da Vinci scholars, author of numerus critical essays and curator of a large exhibition dedicated to Leonardo in 1952. The event at Casa Siviero offers documents and photographs from the Castelfranco archive conserved at Harvard University Centre for Italian Renaissance Studies. The passion and the research that Castelfranco had for Leonardo lays behind the exhibition, celebrating the artist as a "Italian genius". The exhibition takes place in the evocative rooms of the museum house, immersed in the charm of a twentieth century art. As well as the exhibition, visitors will have the opportunity to admire paintings furniture and objects of art which permanently decorate the house.
When
From 18 May 2019
to 29 Sep 2019
Details
From 18 May 2019 to 29 September 2019