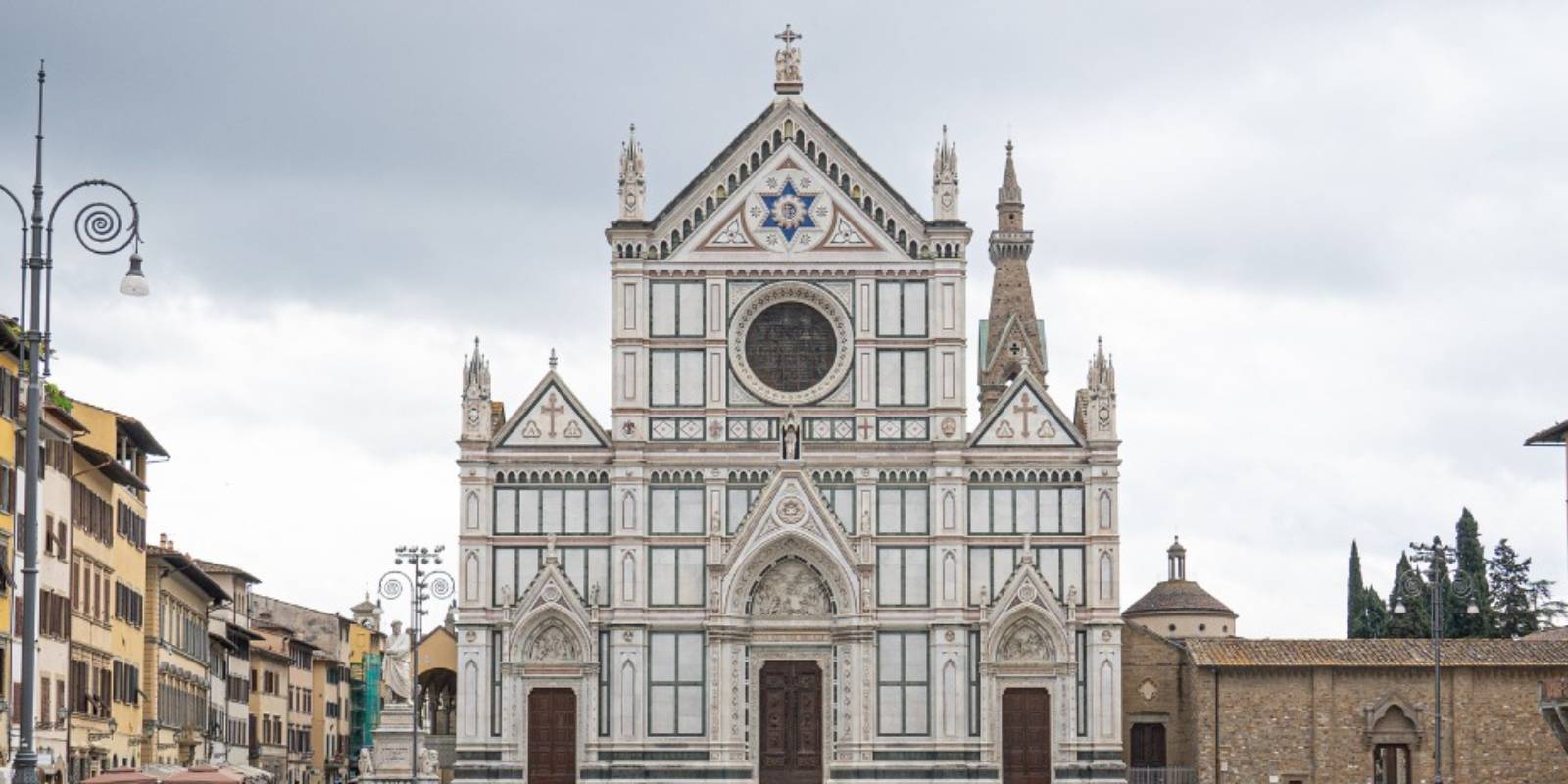 local_playTheatre
info
Important information:
Events and shows all around Tuscany can take place provided that the guidelines aimed at containing the risk of infection from COVID-19 are observed. We invite you to contact the organizers for up-to-date information about the status of the single events. Stay updated
here
The exiled body, the returning spirit
The show by the Krypton Company in Piazza Santa Croce
The project by the director and set designer Giancarlo Cauteruccio intends to weave a dialogue between Florence and Ravenna on the night of the September 13, 2021, inaugurating in Piazza Santa Croce, a symbolic place in the history of the Supreme Poet. The work is a reconstruction of the Ravenna temple where the mortal remains of Dante are held. It is a 1: 1 scale scenographic reconstruction, which respects all the architectural features of the neoclassical funerary chapel, designed in Ravenna by the architect Camillo Morigia between 1780 and 1781 at the bequest of Cardinal Luigi Valenti.
When
From 13 Sep 2021
to 14 Sep 2021
Details
From 13 September 2021 to 14 September 2021