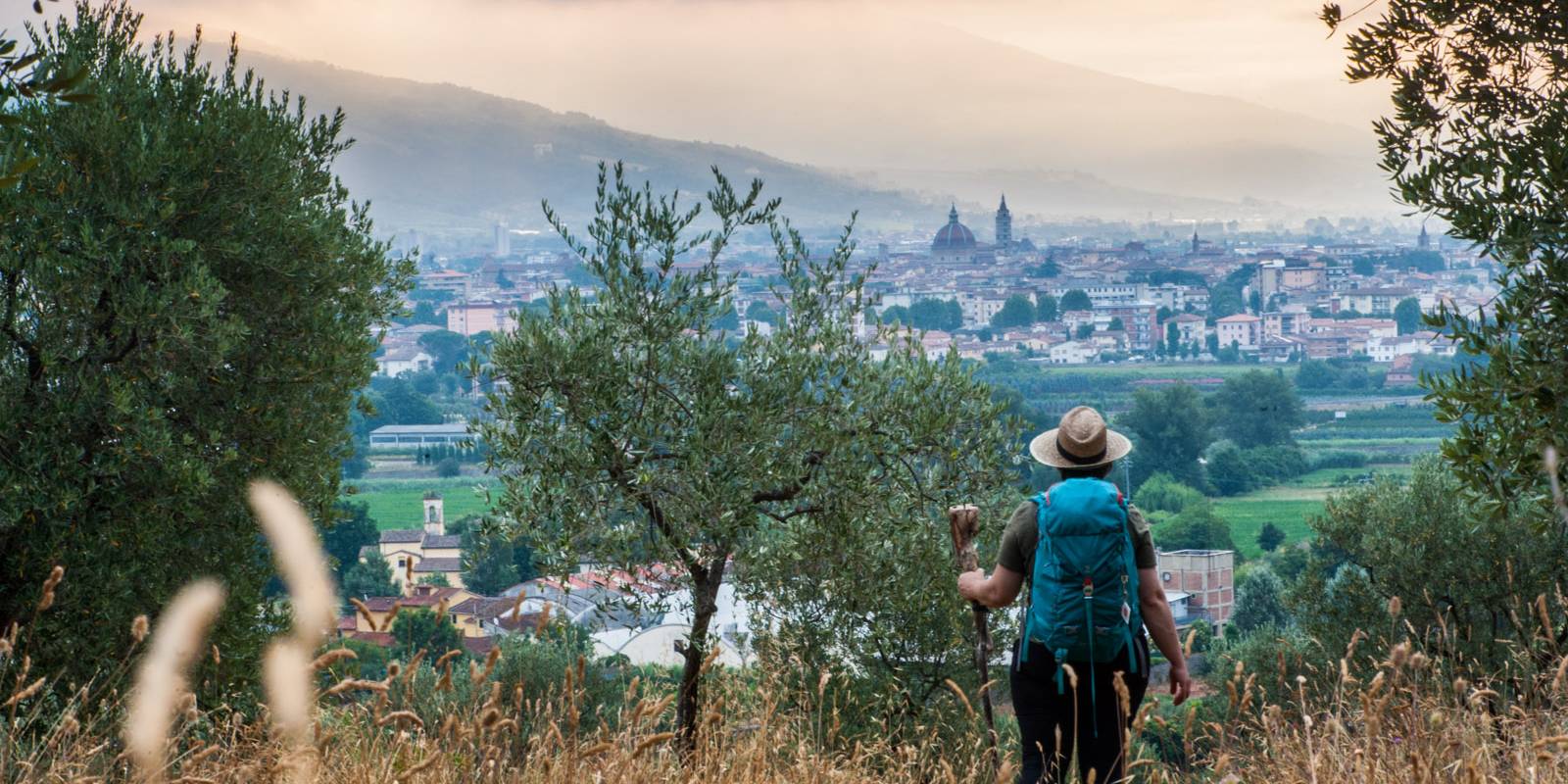 This event has passed
collectionsExhibitions
info
Important information:
Events and shows all around Tuscany can take place provided that the guidelines aimed at containing the risk of infection from COVID-19 are observed. We invite you to contact the organizers for up-to-date information about the status of the single events. Stay updated
here
Pistoia in Cammino
Photography exhibition, video documentary and events
From September 18 to October 17, the frescoed rooms of the Palazzo Comunale in Pistoia will host an exhibition dedicated to the four routes that cross the city.
Through images and a video documentary titled "Pistoia in Cammino", viewers will be lead through the world of ancient, historical, religious, cultural, and contemporary routes.
Curated by Barbara Gizzi and promoted by the Municipality of Pistoia and the Associazione Comunità Toscana il Pellegrino, the calendar of cultural events linked to the Jacobean Jubilee Year is included here Pistoia Iacobeo 2021/22.
Over the years, Pistoia has established itself as a crossroads of many paths due to the presence of a relic of San Jacopo, making it the Santiago Minor, or Italy's Piccola Santiago. The emotions and experiences of pilgrims as they make their way along the Cammino di San Jacopo, the Via Romea Strata, the Cammino di San Bartolomeo and the Via Francesca della Sambuca will be at the heart of the exhibition.
Numerous events will enliven the exhibition with debates and meetings with national experts on the subject, guided tourist visits with a Jacobean theme, workshops for children, and excursions along the routes in collaboration with the San Giorgio Library in Pistoia.
On October 9, a pilgrim gathering is scheduled. The day of walking along the route is organized by the Comunità Toscana il Pellegrino, Via Romea Strata, Gruppo del Cammino di San Bartolomeo and the Via Francesca della Sambuca Group.
The exhibition will be hosted by Unites Walkers of Italy - Credenziali in Cammino, curated by the Rete Nazionale delle Donne in Cammino.
Complete programme: www.pistoiaiacobeo.it/event/pistoia-in-cammino
Download the leaflet
When
From 18 Sep 2021
to 17 Oct 2021
Details
From 18 September 2021 to 17 October 2021

Tuesday,
Wednesday,
Thursday,
Friday,
Saturday,
Sunday
start 10:00 end 13:00
Tuesday,
Wednesday,
Thursday,
Friday,
Saturday,
Sunday
start 15:00 end 18:00