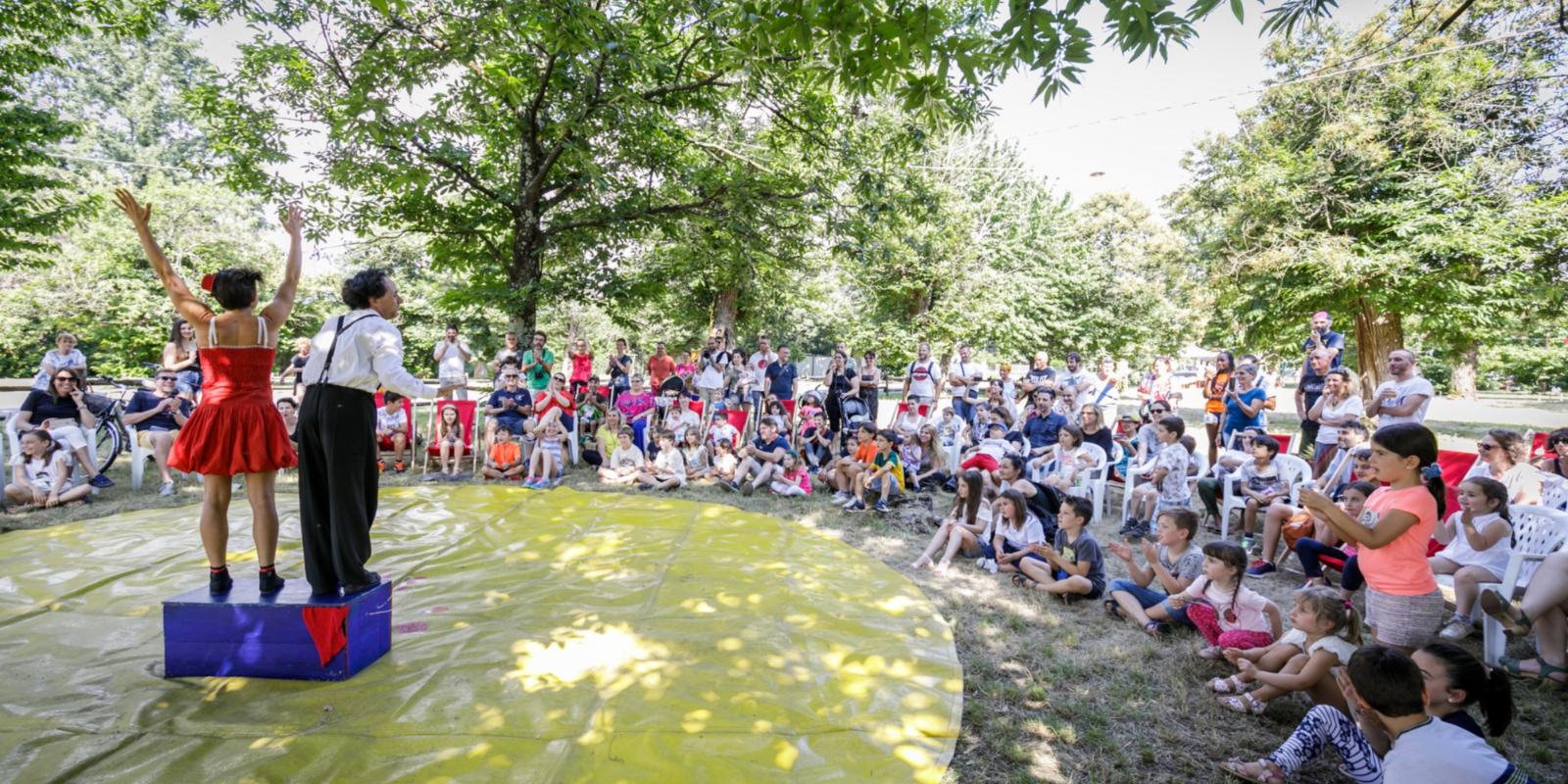 This event has passed
starFestivals
info
Important information:
Events and shows all around Tuscany can take place provided that the guidelines aimed at guaranteeing social distancing and containing the risk of infection from COVID-19 are observed. In any case, we invite you to contact the organizers for up-to-date information about the status of the single events. Stay updated
here
Folks & Family, the second edition of the Slow Travel Fest in Lunigiana
Along the via Francigena, the town of Filetto plays host to the 2nd edition of a festival rich in family-friendly outdoor experiences
The land of the mysterious 'stone people', with its extraordinary natural landscapes, will play host from June 14 to 16 to Folks & Family, which returns with the second edition of the Slow Travel Fest.
An open-air festival, in contact with nature thanks to the great cultural and natural resources that Lunigina, the "valley of 100 castles" and their thousands of traditions, expresses with perfection. The event is dedicated to lovers of nature and excursions, great for all ages and particularly dedicated to families and children.
The festival proposes a rich programme of activities to explore this fascinating patch of Tuscany situated between the Tuscan-Emilian Apennines and the Apuan Alps, between the towns and woods along the via Francigena.
The town of Filetto, in the Municipality of Villafranca in Lunigiana will be hosting the festival for the second year, with its characteristic fortified structure criss-crossed by narrow alleys and, outside the walls, the magic chestnut grove of Selva. But during the three days of the festival, the events in the programme will also promote other points of interest in the Lunigiana.
An event aimed at parents for a weekend to relax, for wellbeing and good food, with many activities for children who would have recently started the school holidays, as well as other age groups; with many outdoor activities for adults.
Soon the detailed programme will be available, but in the meantime, we invite you to enjoy the photos and video from the 2018 edition, while waiting for your own adventure in Lunigiana to start.
Download the leaflet
When
From 14 Jun 2019
to 16 Jun 2019
Details
From 14 June 2019 to 16 June 2019