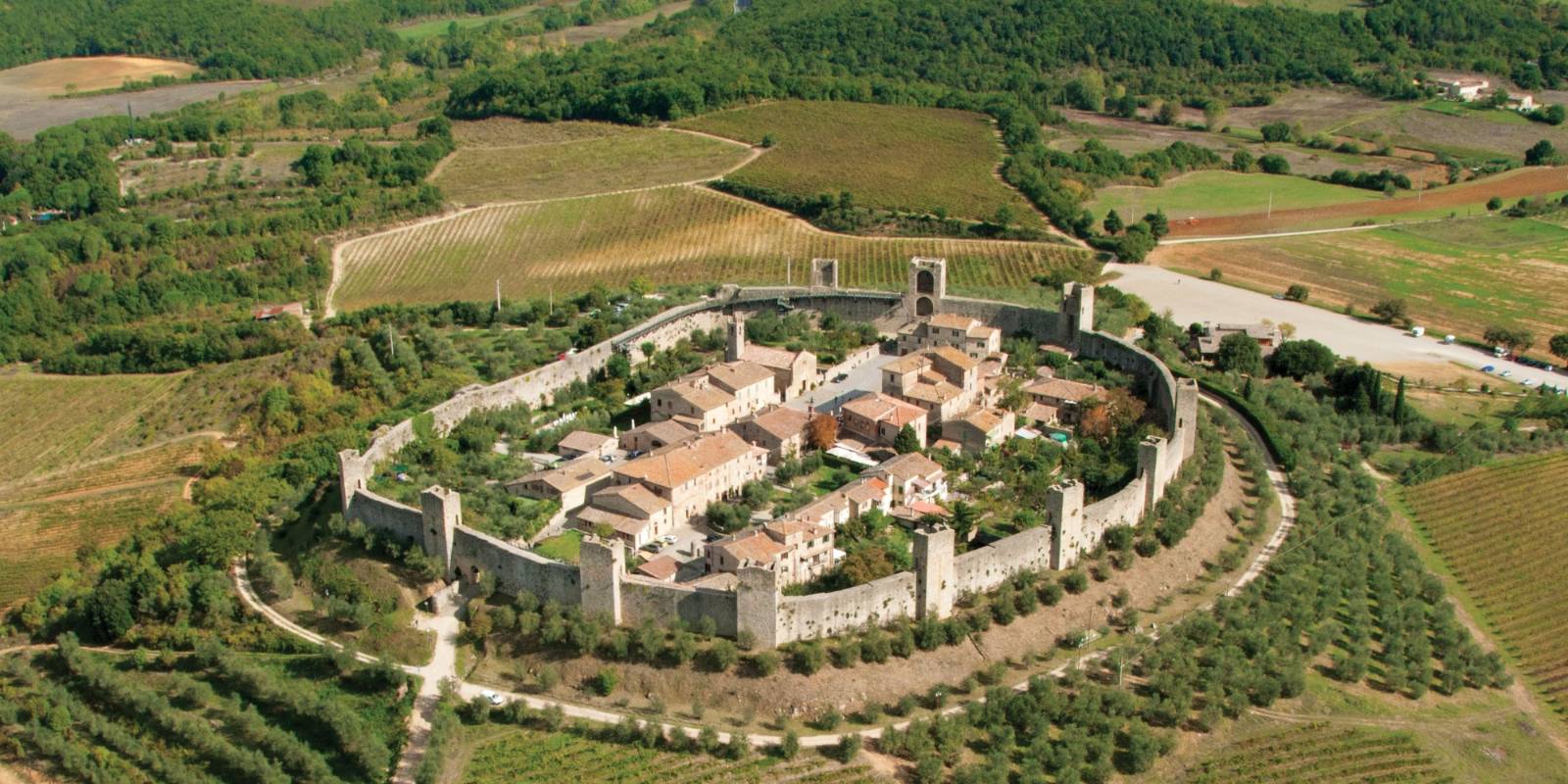 This event has passed
eventOther events
info
Important information:
Events and shows all around Tuscany can take place provided that the guidelines aimed at containing the risk of infection from COVID-19 are observed. We invite you to contact the organizers for up-to-date information about the status of the single events. Stay updated
here
Estate Monteriggioni 2021
The events programme from July to September
The summer events programme in Monteriggioni starts on July 1, with 56 opportunities for socializing in the area. The programme includes music, theatre, talks, cinema, family shows and much more, until September 11.
The programme will feature prominent protagonists such as Bobo Rondelli, Ginevra Di Marco and Francesco Magnelli, Stefano "Cocco" Cantini and Antonello Salis, Antonio Sorgentone and his band, Marina Rei and the string ensemble of the O.R.T.. Both Italian and international rock will be a part of the soundtrack of these summer evenings, but there will be no lack of opera, traditional and Irish music, jazz and singers.
There will also be events specifically intended for families, with high-level juggling, clowns and much more. The stars and planets will be admired with the help of two great astrophysicists, Gaia Guidetti and Alex Marchini. There will also be talks about comics and illustrations in an entertaining way, with big names on the Italian and international scene including Luca Boschi, Marco Gervasio and Daniele Marotta, Benedetto Cristofani and Alessandro Bocci.
We will laugh with Alessandro Paci and Kagliostro, Andrea Agresti and not only with them; AlValenti's poetry will take audiences into fantastical lands. The magic of cinema will be released under the towers of the castle on six occasions, and eight more times in the hamlets of the territory.
The connection with tradition also features with four evenings curated by the L'Agresto Association, create medieval atmospheres from sunsets and including exhibitions and street artists.
There's dedicated space for the Monteriggione schools that, under the guidance of Matteo Marsan, have made an extraordinary video entitled "Come Dante ci pare", the result of the collaboration with Daniela Morozzi and Duccio Balestracci for the fourth edition of the book festival.
Other events take place in mid-July, thanks to the collaboration with the Chigiana Music Academy and the Regional Museum of Tuscany, hosting a beautiful concert in San Leonardo al Lago in the recently recovered and restored spaces of the hermitage.
The programme is curated by the Municipality of Monteriggioni, the Toscana Spettacolo Foundation, the Monteriggioni AD 1213 company, and the Amici del Castello Association, collaborating with the "L'Agresto" cultural association.
Info:
Ufficio turistico di Monteriggioni
+39 0577 304834
info@monteriggioniturismo.it
The evenings will take place in compliance with anti-Covid19 rules.
Download the leaflet
When
From 01 Jul 2021
to 11 Sep 2021
Details
From 01 July 2021 to 11 September 2021