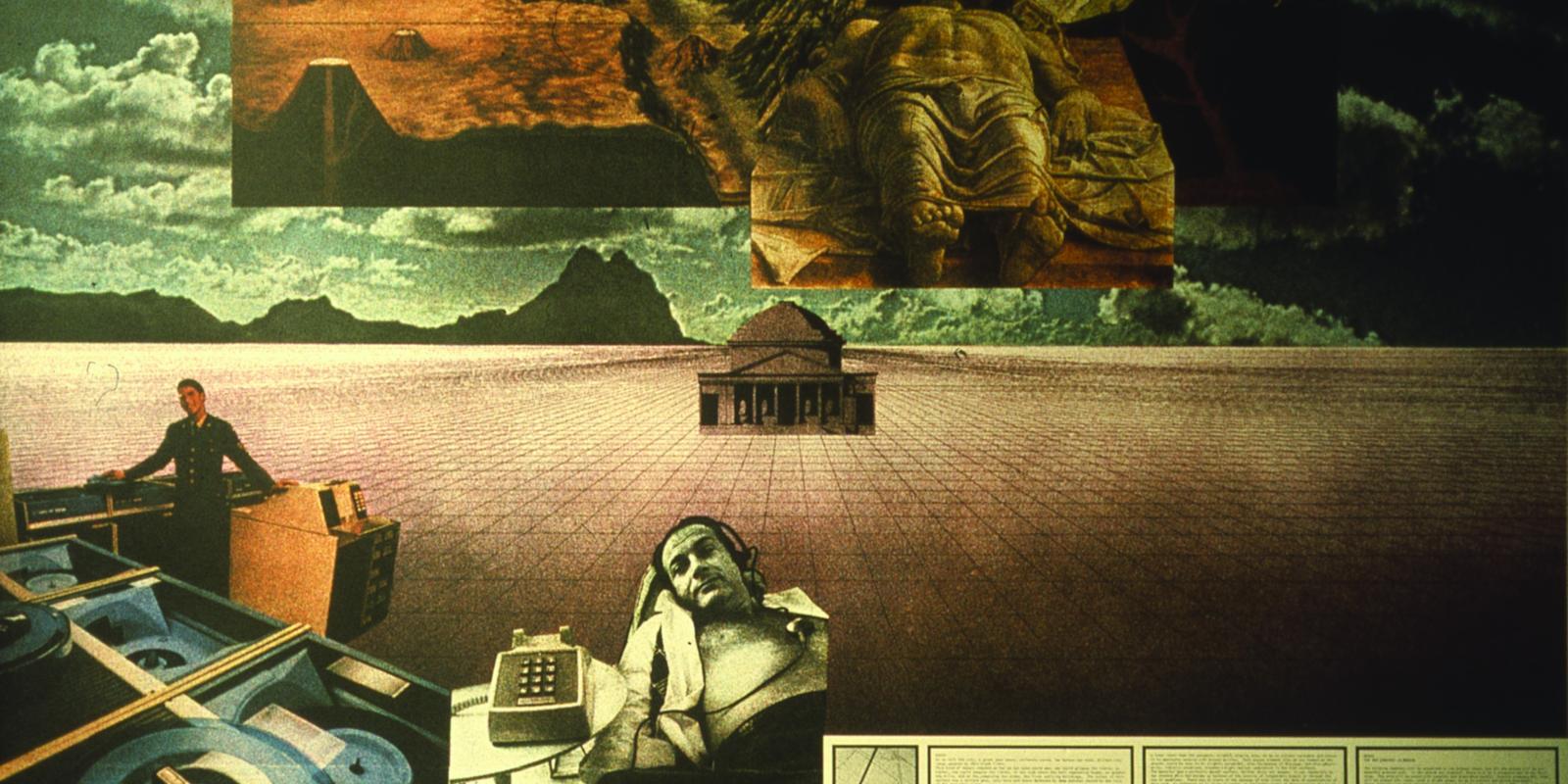 This event has passed
collectionsExhibitions
info
Important information:
Events and shows all around Tuscany can take place provided that the guidelines aimed at containing the risk of infection from COVID-19 are observed. We invite you to contact the organizers for up-to-date information about the status of the single events. Stay updated
here
Arcadia and Apocalypse: Italian landscapes in 150 years of art
Paintings, photos, videos and installations from the nineteenth century to the present day, on display in the Palazzo Pretorio di Pontedera until April 16, 2020
Until April 26, 2020, PALP Palazzo Pretorio di Pontedera hosts the exhibition Arcadia e Apocalisse (Arcadia and Apocalypse): Italian landscapes in 150 years of art, photography, video and installations, created and curated by Daniela Fonti and Filippo Bacci di Capaci and promoted by the Pontedera Culture Foundation, the Municipality of Pontedera and the Fondazione Pisa, with the patronage and support of the Regional Council of Tuscany. The exhibition aims to examine the way in which landscape has been perceived and represented in art from 1850 to the present day, shedding light on changes in materials, aesthetics and codes of representation, while trying to make its visitors more conscious of environmental decay.
Through a long story that is narrated via works of painting, sculpture, upholstery, photography and new media – from the middle of the nineteenth century until today – the exhibition revolves around creative thought as engaged with landscape and a genre of painting inherited from the eighteenth century: art holding a mirror up to nature instead of history or mythology. Landscape liberated from its attendant stereotypes without losing its meaning, through its power to redefine its significance and the representational discourse that surrounds it, and to reflect the radical changes in Italian artistic culture and society.
The exhibition is divided into different chapters, which pertain to painting, photography, and then to video, film and installations. They invite the spectator to immerse themselves in the thought and feelings that landscape has inspired, decade by decade, in artists and photographers, and to understand works that aim to go beyond captivating imagery, and attempt to document an entire culture of an age.
Landscape painting is, in fact, the fruit of a complex progress of interpretation and 'reconstruction' of nature, which implicates a historical point of reference in its system of relations: the artist's individual story and the wider artistic culture to which they belong. It involves emotions and reflections which, over Italy's long transformation, are marked by the nineteenth-century discovery of an "Italian landscape", a relic of the "Grand Tour" which comes down to modernity like an immutably beautiful picture frame; it records the violence that history has inflicted on Italian territories, the demolition work of war, the upheaval of postwar reconstruction, and the final twilight of the post-Romantic myth and the transformation that replaced it, with actions so invasive and destructive as to foreshadow an imminent Apocalypse.
When
From 12 Dec 2019
to 26 Apr 2020
Details
From 12 December 2019 to 26 April 2020