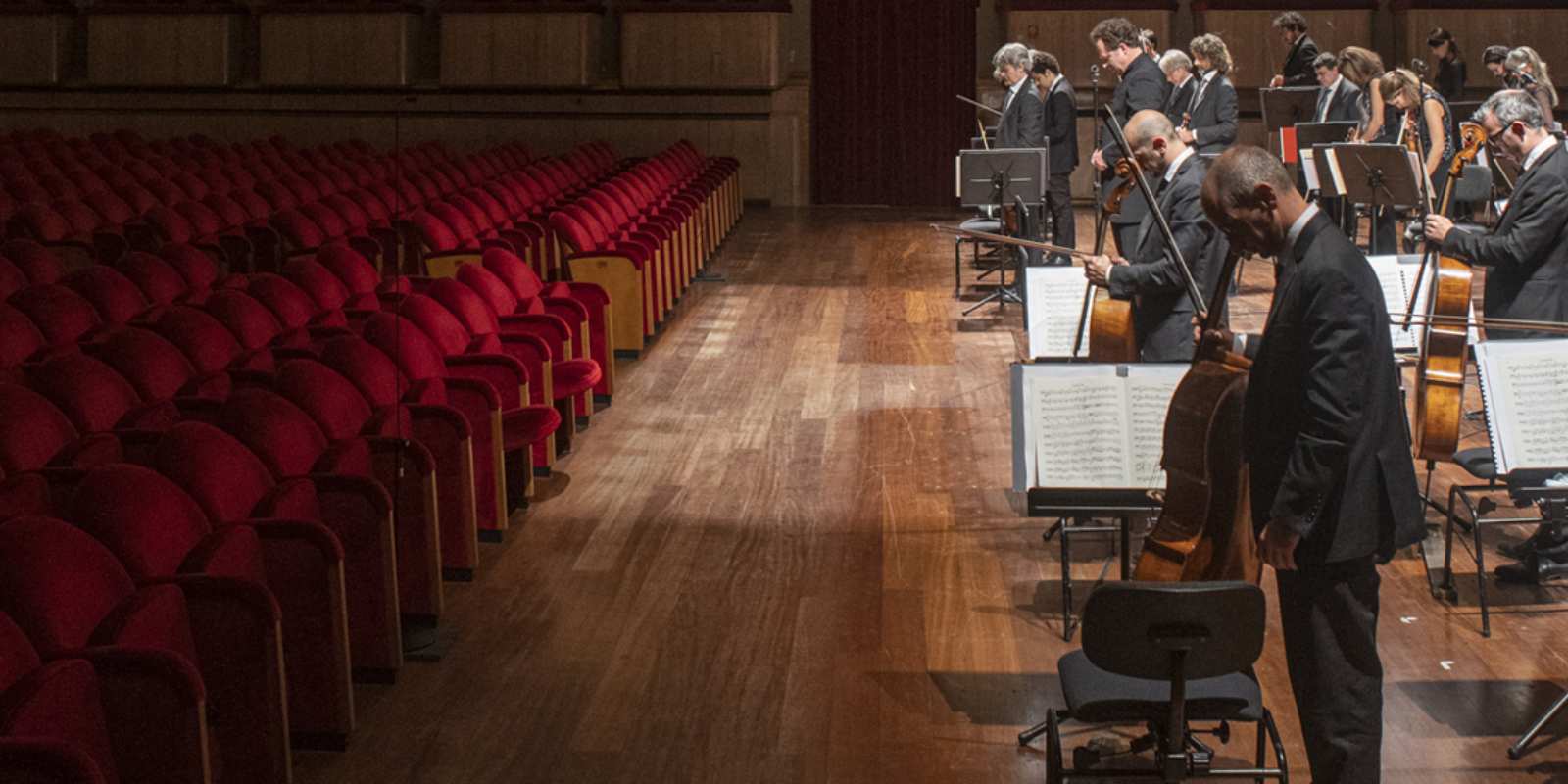 This event has passed
music_noteMusic
info
Important information:
Events and shows all around Tuscany can take place provided that the guidelines aimed at containing the risk of infection from COVID-19 are observed. We invite you to contact the organizers for up-to-date information about the status of the single events. Stay updated
here
A year of Divine Music with ORT
ORT's 2021 programme will have Dante-related themes as its leitmotif: starting from January 21, six concerts in streaming on Thursday evenings on Youtube and Facebook.
In the year dedicated to Dante, ORT takes up the challenge to reaffirm the essential role of music and musicians, highlighting the importance of continuing to sow beauty in this dark forest where we all risk losing the "straight path".
Under the heading of "Divine Music", original programs will be created, inspired by various themes, which will draw inspiration from the work and life of Dante Alighieri.
It begins with a series of six concerts characterized by the metaphor of travel, an idea that has fascinated humankind since the dawn of time and which is very present in Dante's work.
The first event will be January 21, with concerts continuing until March. The events will be held at 9pm on Thursdays, and create a kind of world tour which we can all carry out together from the comfort of home. The series starts with the France of Ravel, Saint-Saëns and Bizet and their wonderful works, (21 January Bringuier in his debut with the ORT). We then continue with Liszt and Brahms (28 gen. Khochanovsky, De Maria) who will immerse us into the heart of continental Europe thanks to the grandiloquence of their narrative structures. Then we move to Russia, (February 4th Krylov) through one of the best known and most loved composers, Pëtr Il'ič Tchaikovsky. Argentina and Spain are next (Feb. 18 Venditti, Sidorova) to pay homage to Piazzolla 100 years after his birth, letting ourselves be seduced by the colors and rhythms of De Falla and Ginastera. Finally, we return to Europe (25 Feb. Stenz and 4 March Lonquich), with Mozart, Beethoven, Haydn and Mendelssohn, the great fathers of Western music.
The concerts will also feature recordings with great Italian artists. The first project will involve Enrico Dindo and Daniele Rustioni in the theme of Antonín Dvořák's works for cello and orchestra, including the famous Concerto for cello and orchestra, and two original pieces (Klid and the Rondò) plus a transcription by Dindo himself.
When
From 21 Jan 2021
to 06 Mar 2021
Details
From 21 January 2021 to 06 March 2021

Thursday
start 21:00 end 21:00