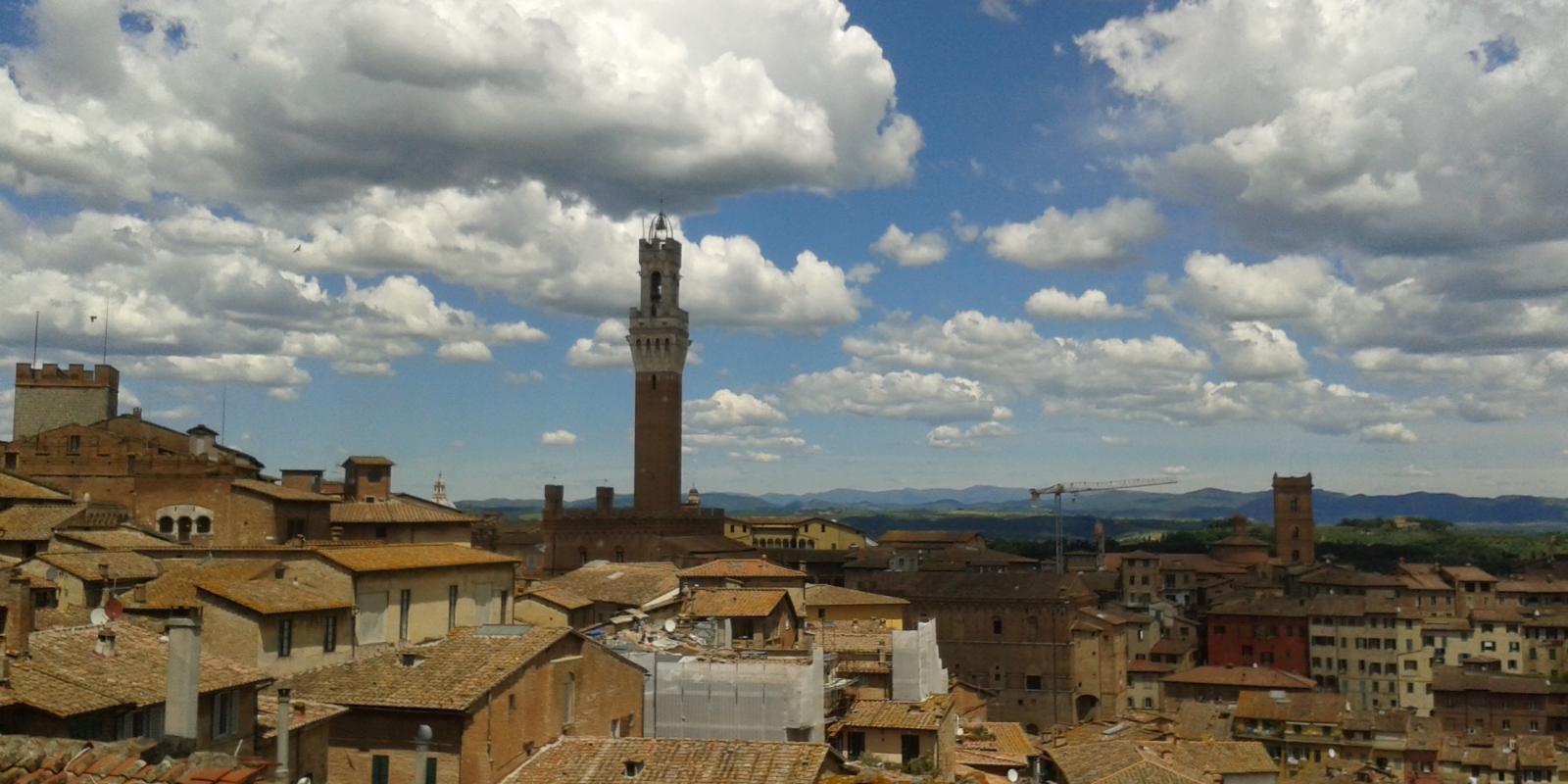 directions_walkTours
Walking tour in Siena
Walking tour through the streets of the homeland of the Palio horse race and the Vin Santo wine
Siena, the red - brick city, has green spaces mostly hidden from visitors' eyes.
Let yourself be led by a local guide through alleys, parks and lesser-known areas of the city of the Palio, without neglecting the classic places such as Piazza del Campo and Piazza del Duomo, to understand the spirit of this pearl of the Middle Ages which is Siena, enchanting in its ancient face perfectly intact and in its genuine Tuscan spirit.
During the visit you will also discover how the typical cake panforte was born, why the sweet vinsanto wine is called like that and when the Palio tradition was born.
OFFER
The price is per group per hour.
The minimum price of 64 euros per hour can vary based on the number of people. Details and duration must be agreed with the guide.
We accept payments in advance or in cash at the end of the tour.
To make a reservation we need the clients' name, telephone number and email address.
NOTE
Warning: in compliance with the rules to limit the spread of Covid-19, during the visit the guide will wear a mask and / or visor and will wear gloves. Visitors are requested to have a mask to be used in the event that the safety distance cannot be maintained.
When
From 26 May 2020 to 15 April 2021
Supplemental charges
Entrances
Food and beverage
Meeting point
Entrance of Siena fortress
Plan
During the visit, visitors will be led to the Medici Fortress, which allows them to have a beautiful view of the city center, then will continue to Fontebranda, to the garden called Orto dei Pecci and to conclude in Piazza del Campo.
Cancellation and no-show policies
We accept payment in advance or in cash at the end of the tour. The customer must still provide the address and telephone number, cancellations are accepted up to 24 hours from the day of the service.
Organization
Silvia Roncucci
P.IVA: 01255030528
Via E.Ciacci, 46
Siena