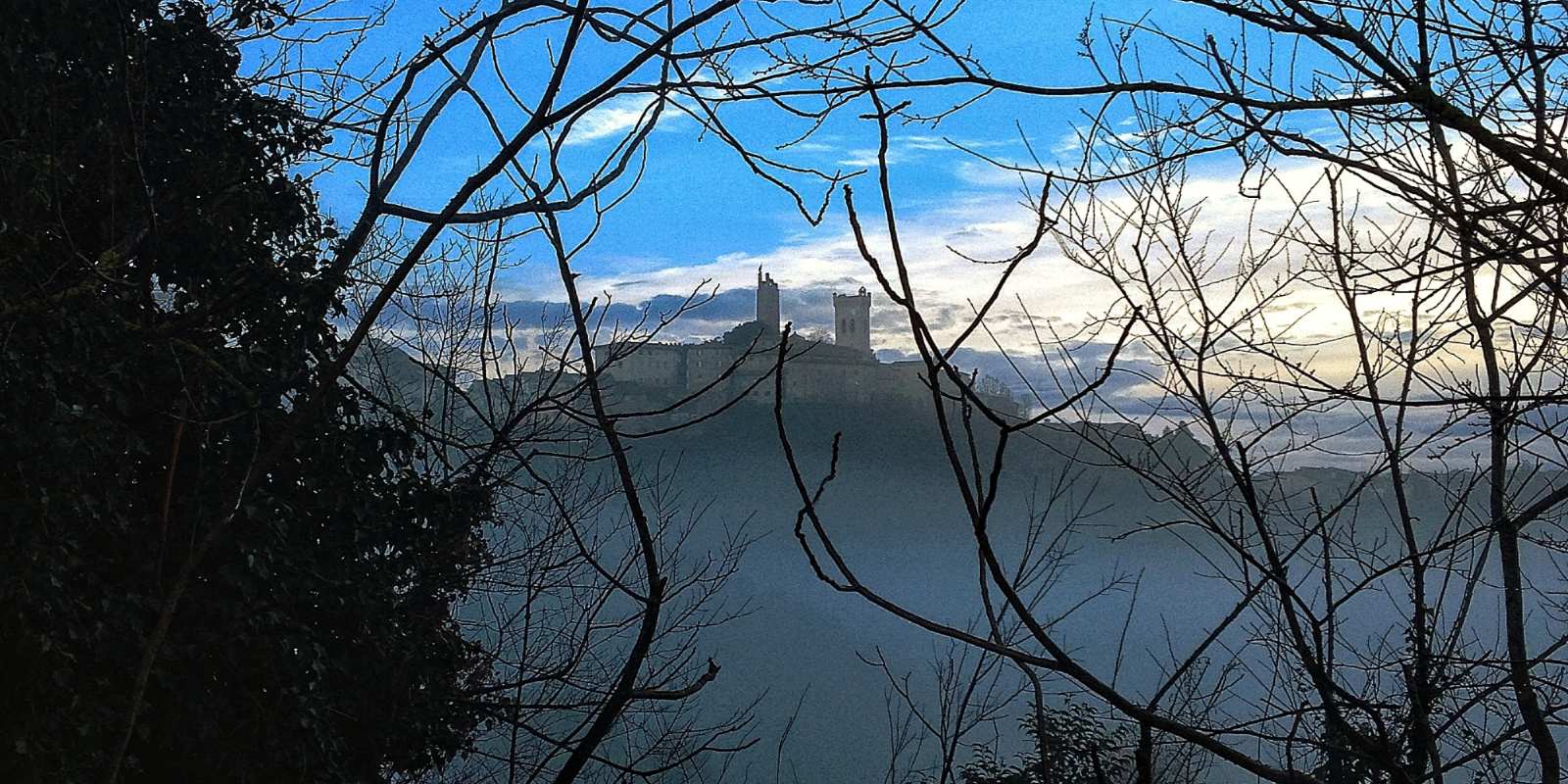 This deal has expired
directions_walkTours
info
Important information:
The deals are subject to extraordinary measures adopted by the Italian Government to contain the Covid-19 epidemic. Please contact the operator for more information. For further information on the situation in Tuscany Stay updated
here
Urban trekking in San Miniato
In the shadow of the tower of Federico II you can follow in the footsteps of popes, emperors and pilgrims to discover famous places and hidden corners
San Miniato is the perfect place to go urban trekking: the ancient town incorporates a stretch of the most important road in all medieval Europe, the Francigena way, and is spread over several levels connected by ramps and flights of steps.
Thanks to this shape, the town offers its visitors countless scenic and fascinating glimpses of churches, palaces, squares and streets of great artistic and historical value: just think that one of the most remarkable building, the Grifoni Palace, was probably designed by Michelangelo, whereas the facade of the 900 year old cathedral hides a bas-relief that must be connected to the presence of pilgrims: a labyrinth.
San Miniato also means Tuscan countryside, to the extent that its inhabitants have volounteered to restore ancient passageways called "the charcoal alleys" that for centuries had allowed the locals to leave the town and reach for their olive groves and vineyards in a flash.
Even today, thanks to them, turning the right corner will do to leave the urban area in no time, and enjoy a regenerating full immersion in the natural beauty.
All these paths, in and out of the ancient town centre, will be among the protagonists of our small trip. We will follow in the footsteps of popes, emperors, merchants and pilgrims, discovering famous highlights and hidden gems.
We will indulge in the most interesting churches and climb to the highest spot in town, the hilltop dominated by the lady of San Miniato's skyline, the military tower built by the will of the German Emperor Frederick II. From there it will be possible to enjoy an unforgettable and stunning view, spanning half Tuscany, from the Appennines to the medieval town of Volterra.
If at the end of the tour you feel like discovering San Miniato's culinary delight, I will recommend the best ice cream parlors, delis, restaurants, and the tipical local delicacies: fine wines, salamis, and of course, His Majesty "The San Miniato Truffle".
COVID-19:
In accordance dwith the provisions for prevention, COVID-19 indicates by the Tuscany Region, the guide will keep the social safety distance from the customers, which are the points to be followed before the tour and to respect the social distancing.
NOTICE:
The tour is confirmed after receiving a confirmation email
The tour is operated for a minimum of 3 people up to a maximum of 10 people
When
From 15 June 2020 to 31 December 2020
Supplemental charges
Food and beverages
Eventual admission fees to museums
Any extra service
Plan
Difficulty: Low
Length: 3 Km

Duration: 1.5 hours

Technical difficulty: Urban Trekking
Recommended equipment:
Walking shoes with rubber soles (No sandals/high heels)
Bottle of water
Hat
Hand sanitizer
Mask to wear in case social distancing is not possible, in compliance with Tuscany's Covid 19 Health Protocol
Cancellation and no-show policies
The tour can be canceled without charge up to 3 days before the scheduled date
Organization
Serenella Barbieri
P.IVA: 01819230507
Via Venezia 21
San Miniato