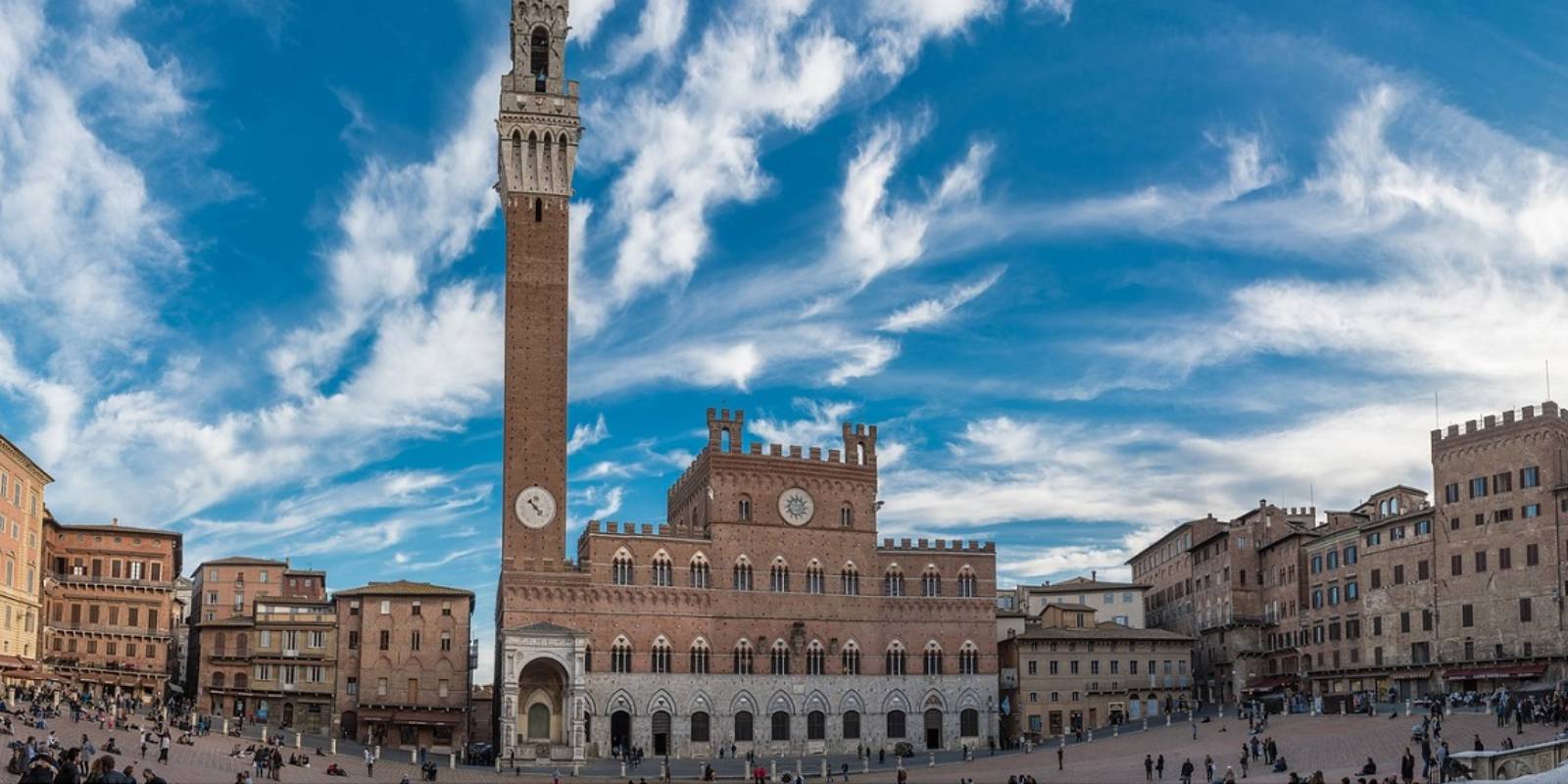 redeemHoliday packages
info
Important information:
The deals are subject to extraordinary measures adopted by the Italian Government to contain the Covid-19 epidemic. Please contact the operator for more information. For further information on the situation in Tuscany Stay updated
here
Toscana, infinita bellezza: le città più belle
Tour di quattro giorni tra storia, cultura, paesaggi mozzafiato e golosità
Un tour completo di quattro giorni e tre notti che vi porterà a scoprire tutti i tesori che la nostra regione, la Toscana, offre a chi voglia scoprirla!
Non mancheranno momenti di cultura, come la visita alla casa natale di Leonardo a Anchiano e al Museo Leonardiano di Vinci. Non meno importanti saranno le occasioni legate ai sapori del territorio: potrete godervi infatti una cena tipica toscana con degustazione di vini in una autentica fattoria locale. E ancora potrete ammirare le bellissime città di Pisa, Siena e San Gimignano, veri e propri gioielli.
Il tutto con la comodità di un soggiorno in hotel a Montecatini Terme!
Note:
Periodo di effettuazione: fino a dicembre 2021
Pacchetto garantito per minimo 2 adulti paganti
Download the leaflet
When
From 15 July 2021 to 31 December 2021
Prices include
Soggiorno di 3 notti in hotel a Montecatini
2 cene in hotel
1 cena leggera in tipica fattoria Toscana composta da antipasti toscani, pasta fatta in casa, cantuccini vinsanto e grappa, degustazione di vini incluso trasporto in auto o minivan
Tour alla scoperta del mondo di Leonardo da Vinci incluso trasporto con auto/minivan a Vinci, tour guidato a piedi, ingresso alla casa natale di Leonardo e al Museo Leonardiano, piccola degustazione di prodotti tipici
Tour Siena, San Gimignano e Pisa incluso navetta dall'hotel al punto di incontro a Firenze, viaggio in pullman GT, accompagnatore esperto multilingue e guida professionale a Siena, biglietto d'ingresso al Duomo di Siena, pranzo in una tipica azienda vinicola, tempo libero a Pisa e San Gimignano
Supplemental charges
Tassa di soggiorno da pagare direttamente in hotel
Bevande ai pasti in hotel
Trasporto da e per il luogo di provenienza
Tutto ciò che non è menzionato sotto la voce "servizi inclusi"
Meeting point
Servizio pick-up dal tuo alloggio a Montecatini Terme
Plan
GIORNO 1 - GIOVEDÌ – VINCI
Arrivo in hotel a Montecatini Terme. Nel primo pomeriggio visita della casa natale di Leonardo da Vinci e del Museo Leonardiano. Cena e pernottamento in hotel.
GIORNO 2–VENERDÌ – Cena con degustazione di vino in tipica Fattoria Toscana
Colazione in hotel e giornata libera a disposizione. Nel tardo pomeriggio partenza in auto/minivan con conducente per una tipica fattoria toscana per la cena con degustazione di vini. Rientro in hotel per il pernottamento.
GIORNO 3–SABATO – Siena, San Gimignano e Pisa
Colazione in hotel e giornata intera dedicata alla visita di Siena, San Gimignano e Pisa. Cena e pernottamento in hotel.
GIORNO 4–DOMENICA – partenza
Colazione in hotel e partenza
Cancellation
and no-show policies
Senza penalità 30 giorni prima dell'arrivo; da 30 a 15 giorni prima dell'arrivo penale del 25% dell'importo totale del pacchetto; da 15 a 3 giorni prima dell'arrivo penale del 50% dell'importo totale del pacchetto; da 3 giorni fino al giorno di arrivo penale del 100%
Organization
Ranieri Viaggi srl
P.IVA: 01312870478
CORSO ROMA 52/54
MONTECATINI TERME