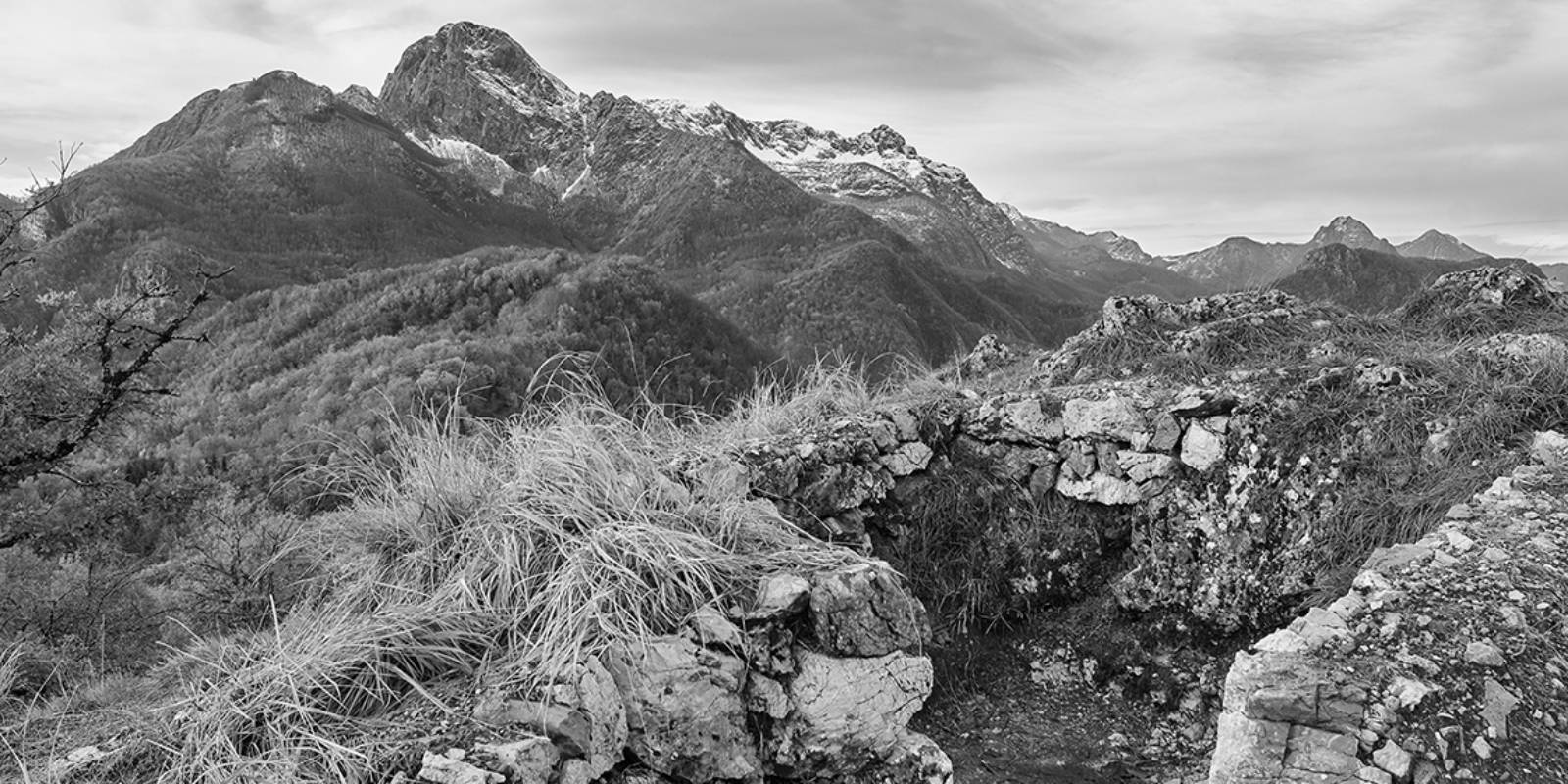 directions_walkTours
info
Important information:
The deals are subject to extraordinary measures adopted by the Italian Government to contain the Covid-19 epidemic. Please contact the operator for more information. For further information on the situation in Tuscany Stay updated
here
The Gothic Line in the Serchio valley
Guided excursion to visit shelters and fortifications that continue to remember the Second World War
During this excursion we will visit some places in the Apuan Alps where different battles took place during the Second World War, such as the Christmas Battle of 1944 (Operation Wintergewitter), the only real counterattack carried out by the Italian-German troops on the Gothic Line.
It is possible to live different customizable experiences, to get closer (out of curiosity and interest) to events that took place over 75 years ago. We will see bunkers, trenches, shelters in caves built by the TODT Organization. We will visit museums and we will walk along the same paths traveled by soldiers tasting the meal of those times, cooked by a famous Tuscan agri-chef.
We will read testimonies of the time, learn more about the construction technologies of the bunkers, understand the attack and defense tactics and we will explore the places where the Partisans of the Avalanche Group (Gruppo Valanga) lost their lives, when they remained in place to avoid reprisals on the defenseless civilian population.
Strong experiences told by the scars of the war that still mark our territory.
For those interested, it will be possible to spend a night in the uncomfortableness of the trench.
Notes:
We believe that this wonderful region deserves to be savored at its own pace, leaving it time to surprise us. This and all our proposals are fully customizable. Thanks to our experience and our knowledge of the territory we will build your personal itinerary following your desires and adapting it to your needs.
Professional Interpretive nature guide, expert on the Gothic Line: Gabriele Caproni
Organizzazione tecnica Tour operator: Tuscany Outdoor/Tuscany by Bike
When
From 01 April 2021 to 31 December 2021
Prices include
Environmental excursionist guide expert in the history of the Gothic Line and author of several books on the whole Gothic Line
Plan
For more information write to info@slowtraveltuscany.com