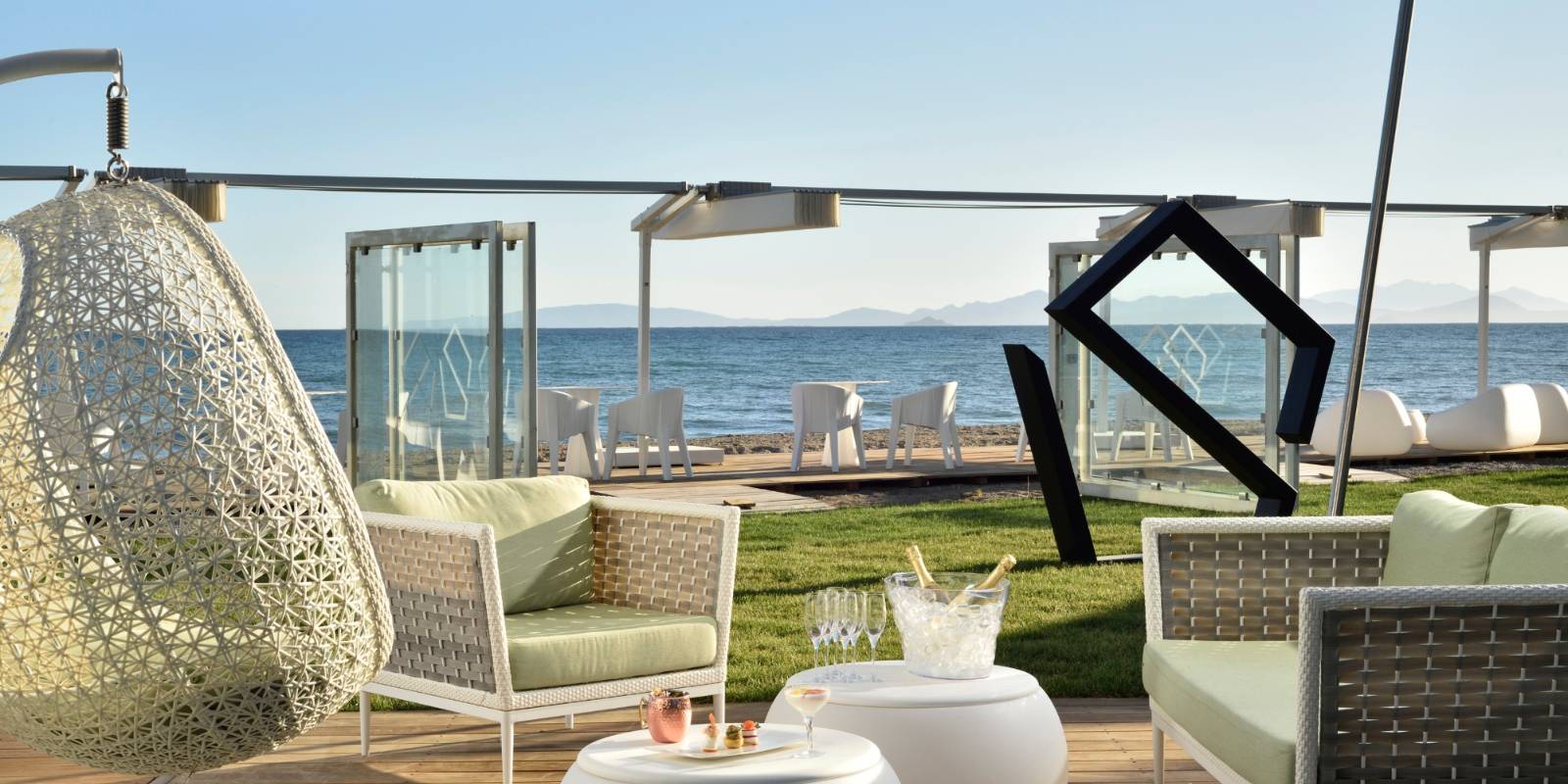 hotelShort break (1-4 days)
info
Important information:
The deals are subject to extraordinary measures adopted by the Italian Government to contain the Covid-19 epidemic. Please contact the operator for more information. For further information on the situation in Tuscany Stay updated
here
Luxury holiday in Maremma in the footsteps of Dante Alighieri
Discover the best itineraries between nature and culture in Tuscany starting from The Sense Experience Resort
Tuscany is an amazing destination as it offers many different ways to have fun. During your stay, you can enjoy the cultural heritage of art cities and hamlets, the beauty of nature, the taste of traditional recipes or you can just relax and enjoy your free time.
The Sense Experience Resort, immersed in the natural setting of the Follonica Gulf, offers you the possibility to live Tuscany to the fullest. In front of a crystal clear sea, in a 5 hectares pine forest, it will embrace your senses filling them with a sensation of freedom. The Resort is located in the heart of Maremma, a wonderful area in southern Tuscany, famous for its beaches and its medieval villages. These towns, to celebrate the 700th death's anniversary of the great Florentine poet Dante Alighieri (1265-1321), have organized shows, events, concerts and conferences to honor his memory. Dante is considered one of the most significant Italian authors.
Get ready to immerse yourself in the Maremma Regional Park to truly understand the beauty of the area. The paths among the hills and along the coast will lead you to discover the flora and fauna of a part of Tuscany where nature flourishes. Also, you will have the chance to visit the area between Sasso Pisano and Monterotondo, called Valle del Diavolo (or Devil's Valley), characterized by fumaroles and geysers, which inspired the Supreme Poet.
In the Divina Commedia, the author has also mentioned many small villages settled around these beautiful hills: Talamone, Santa Fiora, Castel di Pietra, Castell'Azzara, Sovana and Campagnatico. Each of them has something characteristic and walking through their streets is like stepping back in time, for an interesting vacation in the Middle Ages.
Enjoy a holiday between the well-being of a 4-star Resort and the culture of the Maremma area. Visit the villages, discover their secrets and feel the same sensations of the great poet, who walked for years among these hills.
When
From 24 June 2021 to 01 November 2021
Prices include
The amount indicated refers to the starting price for an accommodation in a Comfort Room for 2 adults (daily rate, in low season).
Cancellation
and no-show policies
Organization
The Sense Experience Resort
P.IVA: IT01606390530
Viale Italia 315
Follonica