Guided tour of San Gimignano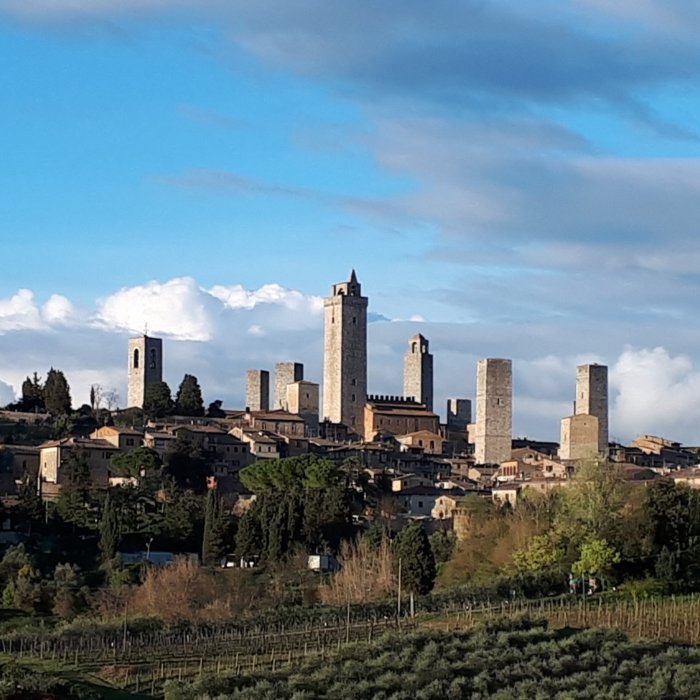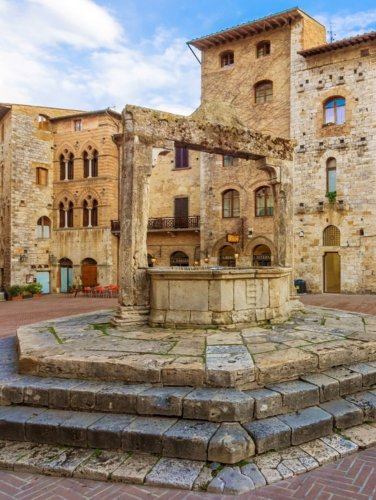 Discovering the history, art, traditions and landscapes of the renowned medieval hamlet
Do you know that in San Gimignano in the early 1300s there were more than 70 towers?
If you come with me to visit the town I will tell you why they were built, what their use was and why today only 14 have been preserved.
I will tell you about the Etruscan origins of the village and why starting from the 6th - 7th century AD it was named San Gimignano.
I will explain how in the Middle Ages the town became an important commercial center along the Via Francigena. From a panoramic viewpoint, we will observe the countryside around the town and talk about the crops that characterize it: vineyards, olive trees and… saffron!
During the visit, after seeing the three dimensions model of "San Gimignano nel 1300", we will walk the most important streets and stop in the most suggestive squares: Piazza della Cisterna, Piazza del Duomo, Piazza delle Erbe. I will show you the Devil's Tower and the Rognosa Tower and I will reveal the mystery of the Twin Towers.
We will end our tour at the Rocca di Montestaffoli from which, on the top of a tower, you can enjoy a wonderful view of the town and the surrounding area.
The guided tour, lasting about two and a half hours, is suitable for both adults and children.
Do you want to know something more about me? Visit my website.
Offer: price per person 20€
Adults: full price
Children up to 12 years: free
Participants: minimum 4 adults
check_circle
Prices include
cancel
Supplemental charges
Porta San Giovanni, San Gimignano