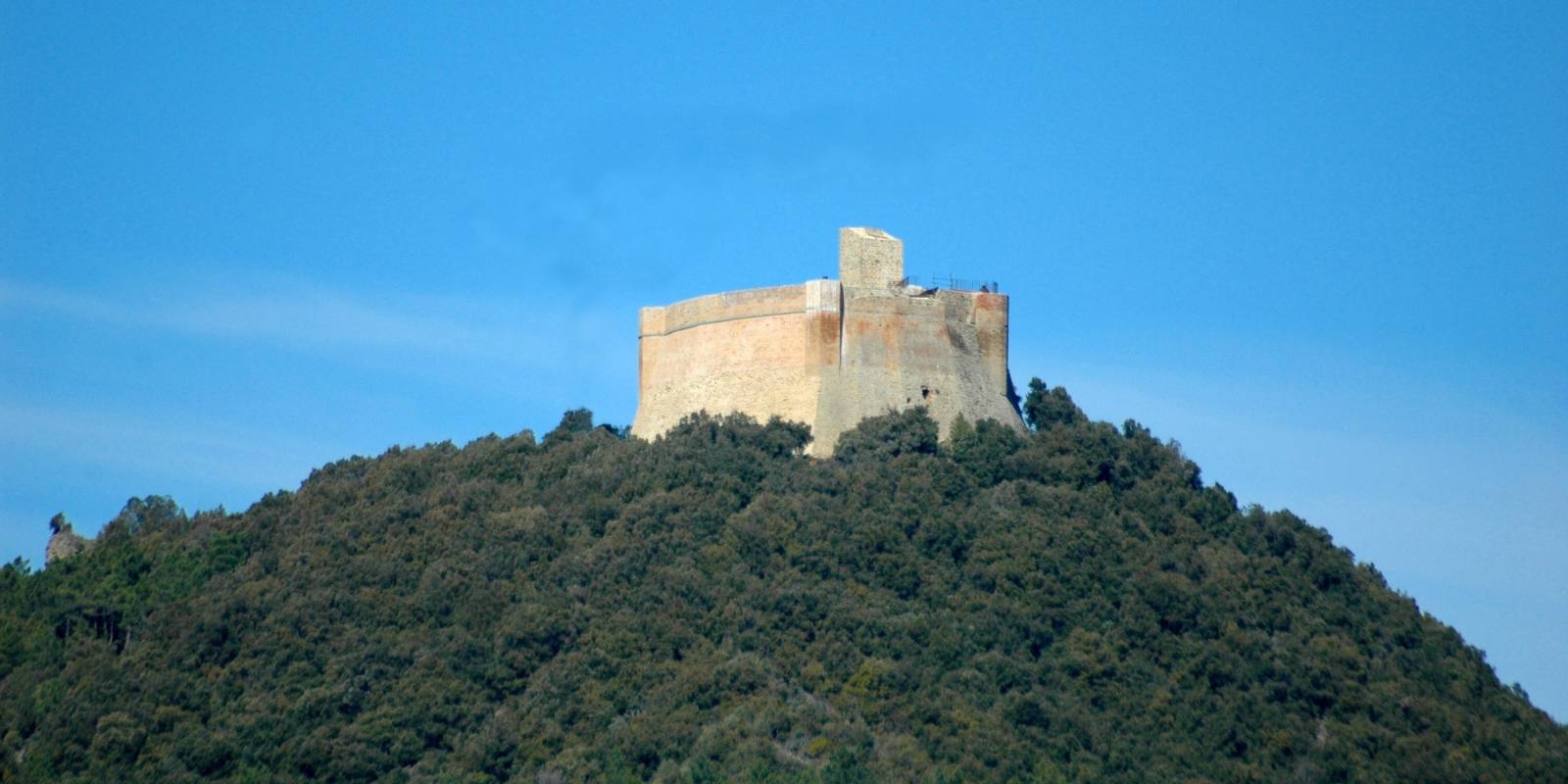 directions_walkTours
info
Important information:
The deals are subject to extraordinary measures adopted by the Italian Government to contain the Covid-19 epidemic. Please contact the operator for more information. For further information on the situation in Tuscany Stay updated
here
Discover the fortress of Rocca Sillana
Itinerary with a private guide to this imposing fortress in the heart of the Valdicecina area
Guided tour to the imposing ruins of Rocca Sillana, a medieval fortress in in the territory of Pomarance, boasting a 360° view on almost the whole Tuscany.
Isolated on an impervious hill and surrounded by a thick forest, Rocca Sillana is set in an area rich in history that was densely populated during the Middle Age and that controlled a very wide territory.
According to tradition, the name of the castle comes from the Roman General Silla, who besieged Volterra in 80 b.C. In reality, the name Rocca Sillana is fairly recent, since it was known as castle or fortress of Sillano, a name which was documented for the first time in 945 a.D. The name "sillano" is probably just a transformation of the Latin word "silvanus", which means "wooded", as this was a densely wooded area in medieval times.
Rocca Sillana fortress is one of the most significant monuments in this area and is nowadays open to the public. Accompanied by an expert guide, you will discover the history behind this important fortification while climbing to the highest peak and visiting the impressive ruins. You will take a jump into the past and in unspoiled nature.
Notes:
By day: Meeting point directly at the Rocca which can be reached via a 800 m long path
Guided tours every Friday, Saturday, Sunday and Monday at 4.00pm - 5.00pm - 6.00pm - 7.00pm
By night: from the 1st of July to the 31st of August every Tuesday
Meeting point at the parking lot of the Rocca Sillana, guided tours at 9.00pm and 10.30 pm
Entrance €3,00 - under 14 €2,00 - free for residents and disabled people
Download the leaflet
When
From 01 June 2021 to 30 September 2021
Monday, Tuesday, Friday, Saturday, Sunday start 16:00 end 19:00
Organization
Consorzio Turistico Volterra Valdicecina scrl
P.IVA: 0130834 050 2
via franceschini, 34
volterra