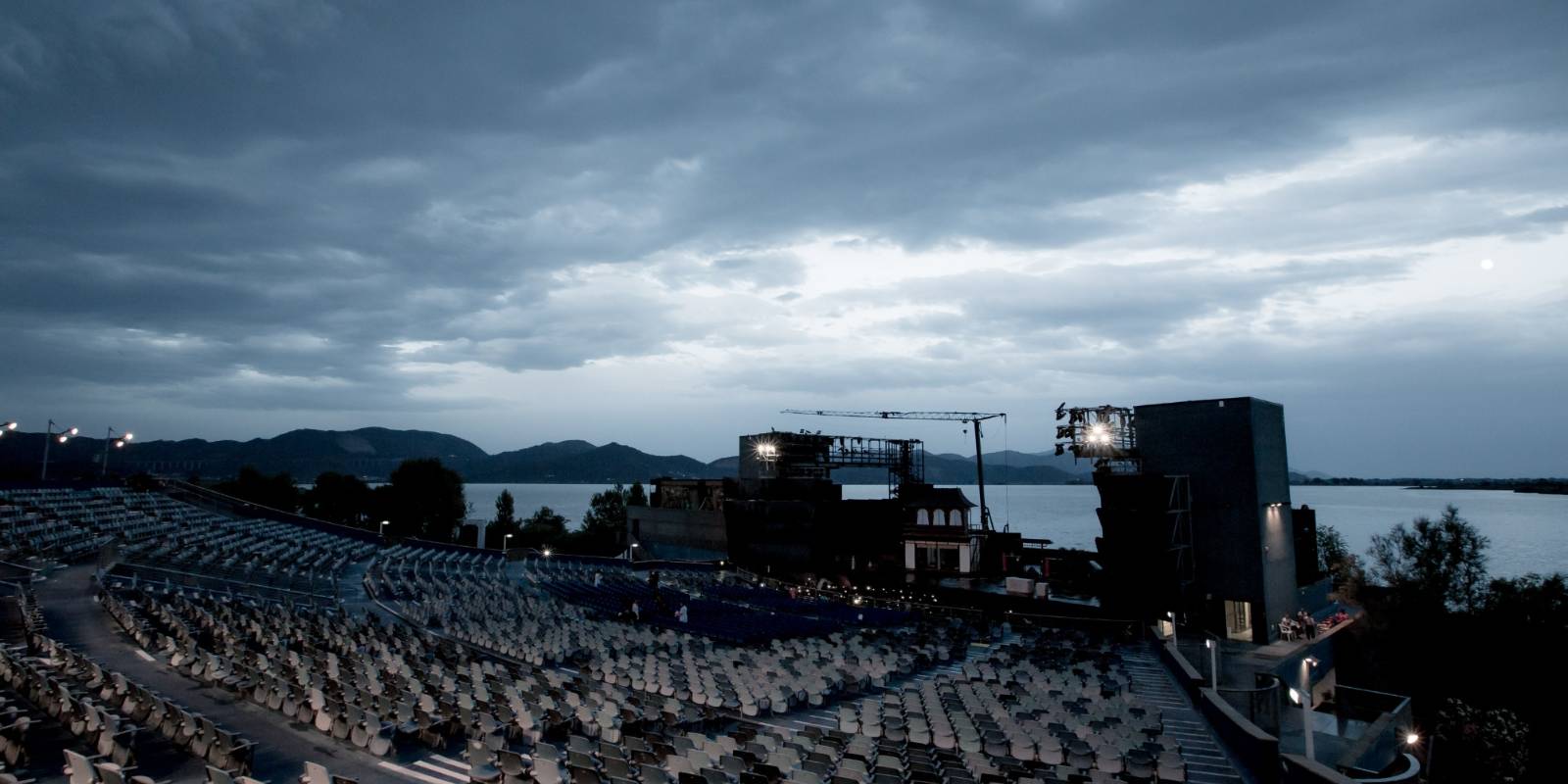 redeemHoliday packages
info
Important information:
The deals are subject to extraordinary measures adopted by the Italian Government to contain the Covid-19 epidemic. Please contact the operator for more information. For further information on the situation in Tuscany Stay updated
here
To the Opera with the camper
A 7-day itinerary dedicated to those who want to experience life "en plein air" and appreciate art, opera and theatrical performances
A different type of holiday that will allow you to appreciate the poetry of this wonderful region aboard a hired camper.
Even relaxing in your comfortable camper will be an adventure.
However, there is no need to be concerned as you will receive full operational instructions before you set off, to enjoy your holiday in total serenity.
In this program everything we propose has been designed to be pleasant and peaceful.
We will recommend you a camper to rent according to your needs.
We will book campsites and rest areas, guided tours, cooking classes and two tickets for the show of your choice at the 67th Festival Puccini 2021 in Torre del Lago.
You will be able to compose your package by choosing whatever offers you like more.

The rental of the camper, always new, will take place at Caravanbacci, leading company in the outdoor sector.
You will not get tired with long transfers. You will visit cities of art such as Lucca, the medieval villages of Volterra, San Gimignano, Monteriggioni and the mystical abbey of San Galgano whose charm will make you dream.

You will taste the typical dishes and wines. You will live unforgettable food and wine experiences in the restaurants or by buying local products to be prepared on your camper or to grill in the barbecue areas.
Have you ever had dinner under the stars counting fireflies or have you ever had breakfast in front of a magical tuscan landscape?

On the evening of the show at the Gran Teatro Puccini, you can pull elegant clothes out of the comfortable closets and make yourself beautiful, ready to enjoy a majestic show that you will never forget from your reserved seats.
Note:
Contact us by email for more information and the detailed program with prices and type of camper
The price of € 2,092.00 refers to 2 people and varies according to the type of camper and the number of people
Alternative:
Only itinerary package + second order tickets at the Gran Teatro Puccini, for 2 people € 740.00
When
From 23 July 2021 to 06 August 2021
Prices include
Rental for 7 days chosen camper
Equipped rest areas / camping
2 second-order tickets at the Gran Teatro Puccini
2 Entrances to the Guarnacci Etruscan Museum of Volterra
2 entrances to the Tower and Casa Campatelli in S. Gimignano
1 dinner for 2 people
1 cooking lesson for 2 people
Travel insurance
Tour planning and management

Supplemental charges
Guided tours to San Galgano, Lucca, Volterra and San Gimignano are optional and their cost will vary according to the number of participants in the excursion itself, however they must be booked and paid in addition to the cost of the fee at the time of booking
Plan
Day one:
Sede Caravanbacci – Lucca
Day two:
Day three:
Lido di Camaiore - Torre del lago Puccini
Day four:
Torre del lago Puccini - Volterra
Day five:
Day six:
San Gimignano - San Galgano
Day seven:
San Galgano – Castello di Monteriggioni
Day eight:
Castello di Monteriggioni - Caravanbacci
Cancellation
and no-show policies
Cancellation rates based on the missing days from the date of communication of the withdrawal to that of departure, in case of No-show no refund
Organization
BOOK TUSCANY EXPERIENCES
P.IVA: 06842550482
Via F.lli Rosselli 19
Montelupo f.no