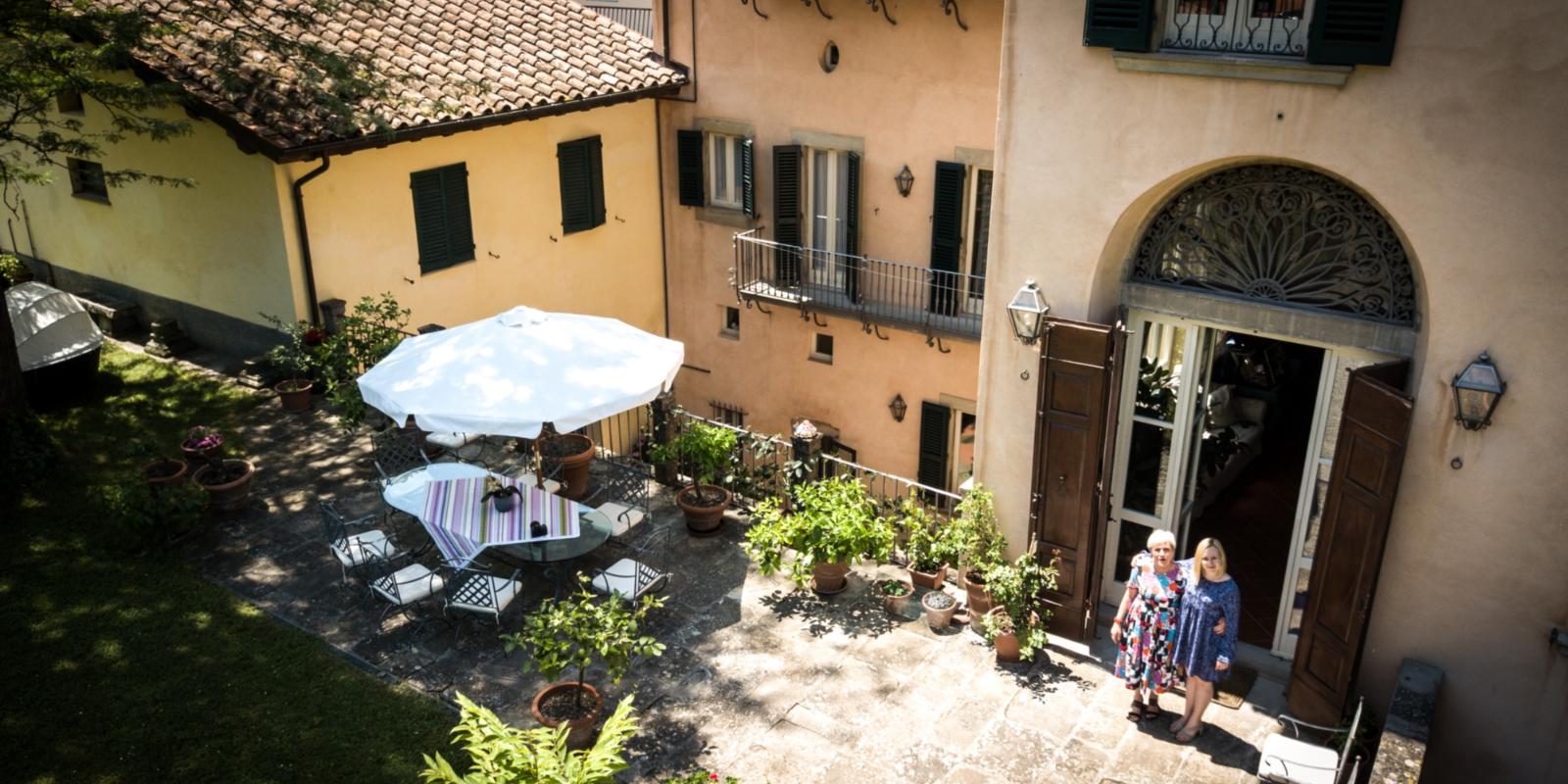 This deal has expired
hotel Other accommodation
7 nights in a historical palazzo in Mugello (plus cooking class)
Spend a week in cosy apartment at Palazzo Torriani and enjoy a cooking class and a food tasting experience
Welcome to Palazzo Torriani, we are Anna Maria and Mariaemilia, and we are the guardians of this beautiful palazzo in Marradi, owned by our family for the last 500 years. We would be pleased to show you around and tell you more about the story of our family, strongly related to our little town between Tuscany and Romagna.
Every day we prepare fresh cakes, biscuits and breads for our guests, because we aim to delight them with our best recipes. We also aim to share with them the recipes of Chef Martino, who was our family's chef a century ago and legend has it that he never prepared the same meal in a year.
This special offer is for 7 nights in cosy self-catering flat in our palazzo and includes a food tasting experience with local products plus one of our cooking classes of your choice. In particular the price is per person and includes breakfast in the garden or in the room, as well as a guided tour of our Liberty style palazzo to learn legends and stories about our family.
If you would like to stay longer we are happy to give you a 20% discount on the room price.
When
From 05 June 2020 to 30 September 2020
Accomodation
Cosy flat in historical residence
Prices include
Cooking class
Breakfast served in your room or in the garden
Food tasting experience
Guided tour of Palazzo Torriani
WI-FI
Free parking
Supplemental charges
The price is per person for at least 2 guests. If you would like a single room the price is going to be different.
The tourist tax is not included.
Cancellation and no-show policies
Organization
Palazzo Torriani
P.IVA: 01913491203
VIA FABRONI 58
MARRADI