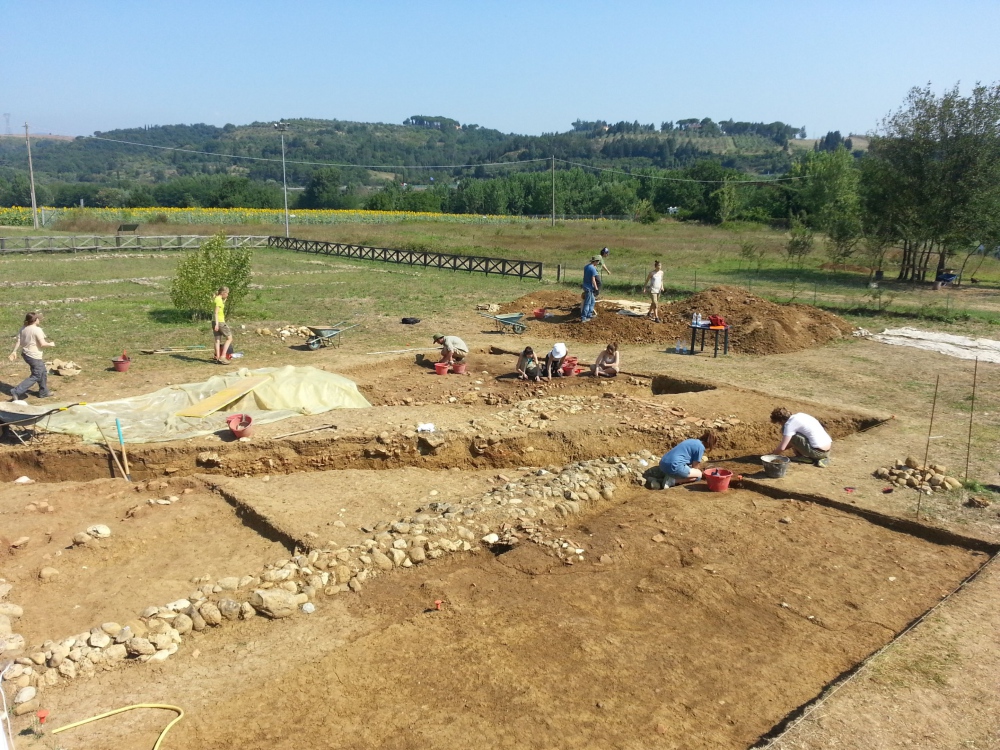 Archaeological sites
Roman Villa del Virginio in Montelupo Fiorentino
In Montelupo, traces of an ancient settlement dating to the 1st century BCE
In Montelupo Fiorentino, on the right bank of the Virginio, you can find the ruins of an ancient Roman villa that presided over a farm, surrounded as it was by a vast area for sowing seeds. Excavations have allowed experts to date the building to the 1st century BCE, thanks especially to the discovery of some artefacts.
A residence of this kind is unique in the province of Florence: it's a large two-story structure with more than 15 rooms. The upper floor was the designated living quarters, where both the owners and their slaves slept, while the ground floor was where all the activities connected to farming the surrounding fields were located. Grape and wine production is attested to by some discoveries on the ground floor: tubs made of opus signinum, for example, as well as rooms where the harvested grapes were pressed. Another artisan production carried out at the villa/farm (which still characterizes this part of Tuscany today) was ceramics, as evidenced by the two kilns for baking the materials found in the villa.
Like other typical houses of that era, there was also an area set aside for the baths, including the frigidarium, tepidarium, calidarium and laconicum, where the inhabitants would take steam baths.
Montelupo Fiorentino
A journey into craftsmanship, amidst tradition and innovation
Montelupo, just outside Florence on the banks of the Arno, has been renowned for its ceramic production since the Middle Ages, bringing the town much fame. This activity has long driven the prosperity of Montelupo, the perfect place for the industry thanks to the water, clay and wood for feeding the kilns. ...
Morekeyboard_backspace