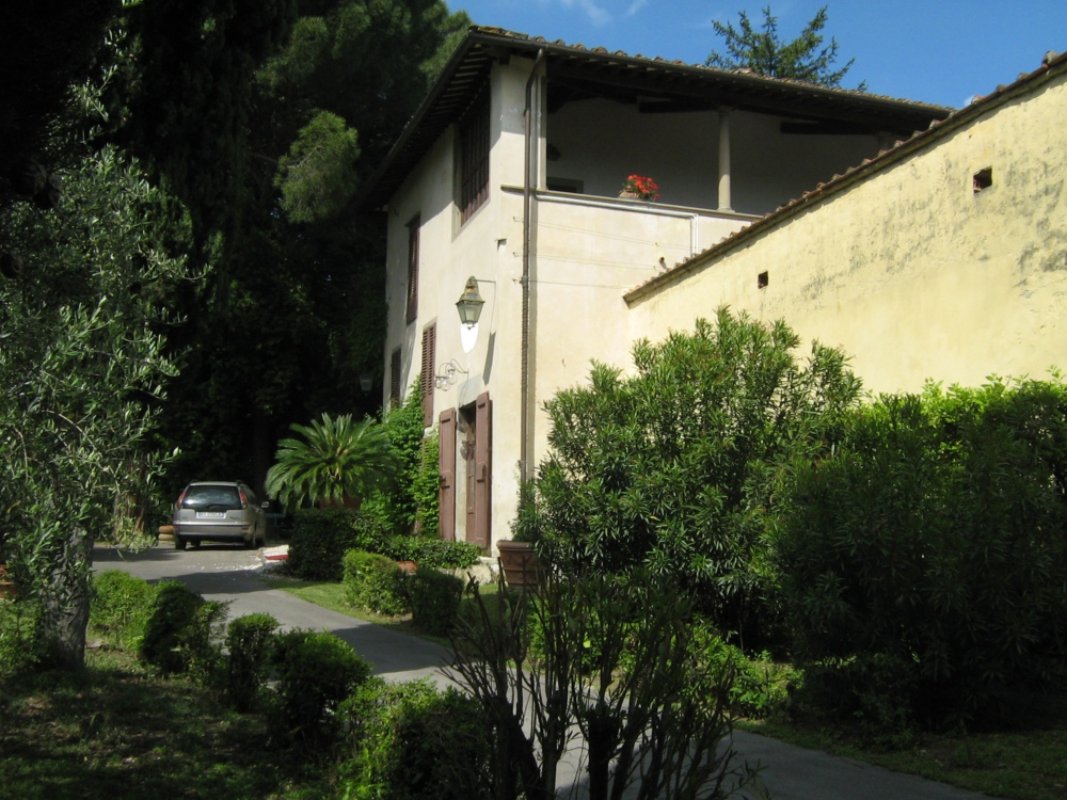 location_cityHistorical Buildings
Villa Villoresi and the treasures of Colonnata
Journey through the "town of ceramics" with stops at Renaissance churches and more
Colonnata is one of the oldest parts of Sesto Fiorentino. Repitti's Geographic Dictionary situates it at the foot of Monte Morello, at the precise site of the Doccia ceramics factory founded by the Ginori family.

Though characterized by the enormous Villa Ginori and surrounding estate, there are many other buildings that will interest visitors. Take Villa Villoresi, which once belonged to the important wool industry family, the Della Tosa. Legend has it that Gemma Donati, wife of Dante Alighieri, lived in this villa following the great poet's exile in 1301.

After a series of restorations that included the late medieval structures and its return to classic noble residence, the villa changed ownership several times before becoming property of the Villoresi family who turned it into a hotel in the 1960s.
One of the villa's most interesting aspects is the long (35 m) loggia on the first floor and the gallery of the ground floor that runs between the entrance and the garden—it contains important frescos throughout.

The Colonnata parish church, which dates back to the 13th century, is dedicated to Christian martyr, Romulus. The church has a long and privileged relationship with the Doccia ceramics factory. Examples of this relationship include the large porcelain altar, rich collection of candelabras and the tabernacle by Giovan Battista Fanciullacci.

The Compagnia di San Giovanni Decollato, Colonnata's most important confraternity, would meet inside the church. Starting in 1753, the Compagnia has led its processions with a splendid polychrome porcelain crucifix and two bas-relief medallions depicting Saint Romulus and the confraternity's patron saint.
Sesto Fiorentino
Far from the chaos, amidst nature, Etruscan tombs and splendid ceramics
Not far from Florence is the city of Sesto Fiorentino, known especially for its ceramic production and for the numerous artistic treasures it is home to. Sesto Fiorentino boasts a history that can be traced back to the ancient Etruscan settlements, later growing around the Via Cassia during the Roman era. ...
Morekeyboard_backspace
You might also be interested in