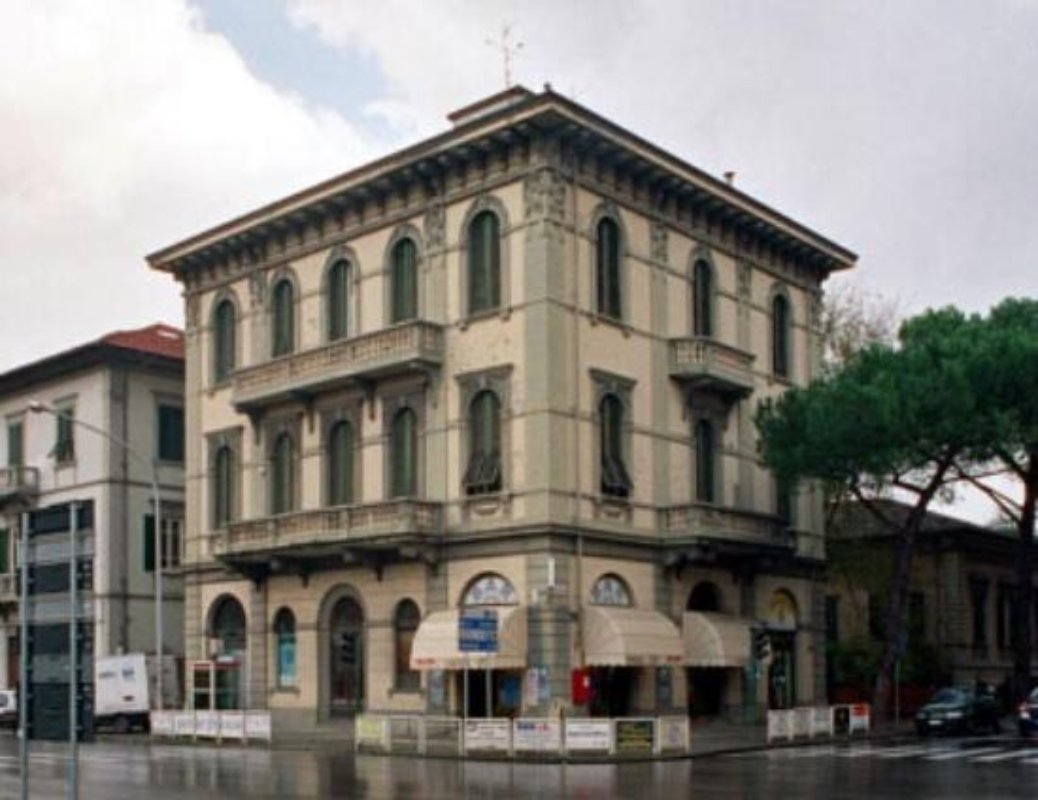 location_cityHistorical Buildings
Villa del Magro
Lucca hosts unique architectural gem
This lovely villa, built at the turn of the century, has a square floor plan which includes three stories in addition to the cellar. It is covered by a pavilion which boasts a series of Marseilles tiles. The western side of the building faces the Circonvallazione, and on the south, there's Viale Cadorna. The eastern side of the villa looks out onto the garden.
On the ground floor, you'll find that the modular prospectuses are supported by faux rusticated pilasters, which frame the structure's large arched openings. The building's entrance is located on the west side. All of the entries boast wrought iron rostrums in the vaulted area and they are connected by a masonry band which runs along the archways. On the first floor, you'll find vaulted windows that boast decorated frames, garlands and outlined shelves. On each of the main prospects, you'll see large terraces with balustrades and pilasters. On the second floor, there are similar windows and terraces, yet they are of a much simpler variety compared to those on the lower floor. Each floor is emphasized by two unique frames that run horizontally along the façade. The building is a private reside and it is not possible to visit the interior.
(Source: the Province of Lucca)
L'edificio è una residenza privata e non è visitabile all'interno.
(Articolo a cura della Provincia di Lucca).
Lucca
A bastion-protected medieval city and a blast of comics, culture and colors
Many people born and bred in Tuscany consider Lucca an outlier—it's not uncommon to hear Florentines mutter "that's not Tuscan", probably when referring to the bread, which is salted in Lucca and strictly plain elsewhere in Tuscany; or to the Lucchese people's mode of speaking (unique, to say the least); or to the fact that Lucca is the region's only city-state to have preserved its ...
Morekeyboard_backspace
You might also be interested in