Archaeological sites
The Roman Villa of Giannutri
Villa Domizia was built in the second half of the 2nd century CE by the family that owned the island
The island of Giannutri was definitely already inhabited in prehistoric times, as shown by the discovery of many prehistoric weapons and tools. Etruscan and Roman dwellings were also found. To this day, wrecks of ancient merchant ships lay on the seabeds off the island – proof of the island's ancient maritime trade with the mainland.
The Romans also left behind the ruins of an ancient port at Cala dello Spalmatoio and the ruins of a villa built at Cala Maestra in the first half of the 2nd century A.D.
Villa Domizia was built by the Enobarbi, the imperial family that owned Giannutri. They spared no expense to build this residence with a breath-taking view of the coast.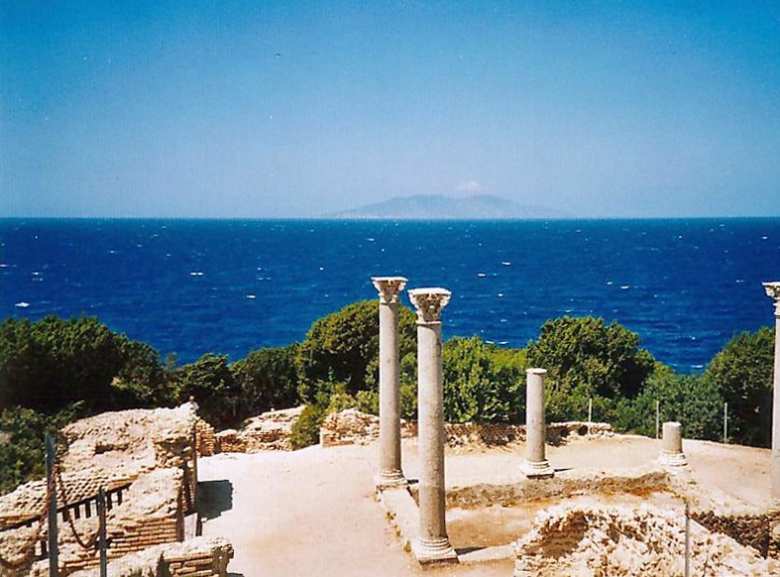 The villa covers about 5 hectares of land and has a sprawling terrace with a path leading directly to the sea.
Archeological digs unearthed ruins of flooring decorated with delicately-crafted marble and black and white mosaics. This ancient complex was made up of the imperial family's residences, where three lounges must have had heating systems, as well as slave quarters and thermal baths.
The archeological site is open for guided tours.
Info at: islepark.it
Isola del Giglio
An unspoiled paradise set in the crystal-clear sea of the Tuscan Archipelago
The Isola del Giglio, standing in crystalline emerald water just off Monte Argentario, is the second largest island of the Tuscan Archipelago. Giglio's name originates from the Greek aegilion "island of goats", most probably because of its mountainous terrain – almost entirely made from granite – and is renowned for being a natural paradise. ...
Morekeyboard_backspace