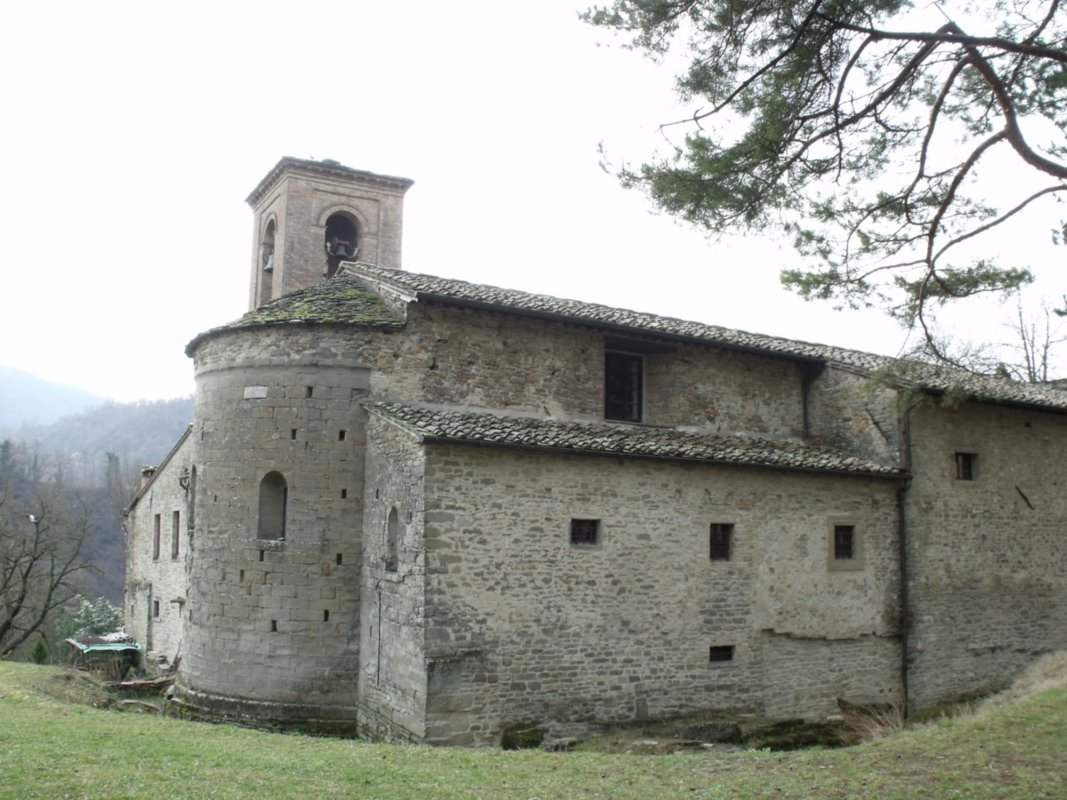 Places of worship
The parish church of San Pancrazio
A building with a long history and a fascinating cornice
The Romanesque parish church of San Pancrazio in Sestino (Arezzo) was built on a spot where pagan worship was once practiced. It was built over the remains of a Roman 'Curia' and inside, you'll find an evocative crypt from the Byzantine era (7th – 8th century). This building also houses an interesting barbarian chapiter and numerous artefacts from the high medieval period.
The church has undergone many structural renovations and today, only the apse remains of the original building. Other noteworthy elements include a Roman marble memorial dedicated to the "Genius curiae" which dates back to 375 CE and a sandstone monolith commemorating the church's rededication in 1259.
Among the works of art inside, you'll find
two Giotto crucifix panels, painted by the Rimini school
(mid-fourteenth century) and various paintings including: an impressionist
'Nativity
with saints
' in a golden frame (17
th
century), an
'Adoration of the Magi'
(17
th
century), 'The Stigmata of Saint Francis' (18
th
century) and '
The Martyr of San Pancrazio
' (XVIII century).
Sestino
Stunning landscapes in an ancient borderland
Sestino is a borderland, and like all the places that stand at the crossroads of cultures, it has seen its fair share of civilizations, figures and customs pass through these parts, making it what it is today. Sestino is nicknamed "the Roman city" considering the many traces left behind from this era, but its history stretches back even further, to the Etruscans, Picentes and Umbri. ...
Morekeyboard_backspace
You might also be interested in