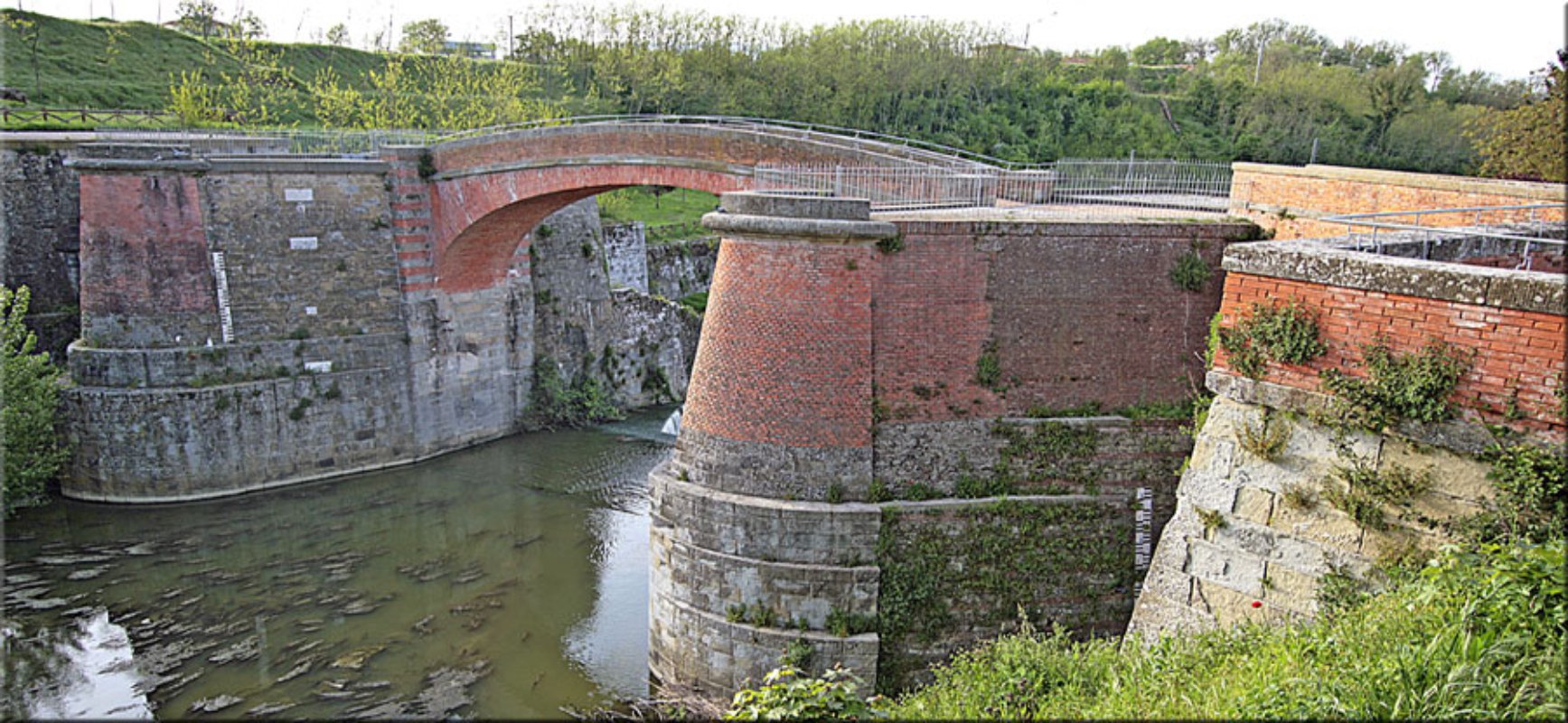 location_cityHistorical Buildings
The Monk's Watergate
Located in the valley of Valdichiana
The presence of a watergate on the Clanis River was first documented in 1115. It was originally used to power mills, constructed by the Benedictine Monks of the S. Flora and Lucilla Abbey. In 1797 the watergate was obtained by the Saint Stefano's Knight's Order on behalf of the Grand Duke of Tuscany, Pietro Leopoldo. The watergate was situated about one-hundred meters closer to the valley, near the Chiani Bridge, which closes the north Valdichiana.

Over the centuries, its presence was the object of heated debate among those that believed the watergate was indispensable for regulating flood waters from the Chiana into the Arno. Some believed it would protect the city of Florence from incumbent risks, while others believed the contrary. For this reason, every time that the watergate was rebuilt or demolished by floodwaters, it was reconstructed without lowering its elevation. There were vast marshlands in this area. Through the years, the debate progressed and conditioned the procedures adopted to reclaim the marshlands. Eventually, decision makers decided to raise the terrain elevation gradually out of the marshland with Engineered Alluvial Plains, instead of digging canals. Sluicegates were built both into the watergate and the arches of Ponti d'Arezzo in order to regulate the flow of floodwater from the valley.

At the beginning of the 19th century, engineer Mannetti demonstrated that the flooding of the Chiana did not create problems in the surrounding territory. He decided to destroy the watergate and rebuild it two meters lower. Years later. it was lowered again another ten meters. This allowed for a plan to deepen and widen the Chiana Master Canal until it was definitely in good working order. The current Watergate still stands at the end of the Chiana Master Canal.



You might also be interested in