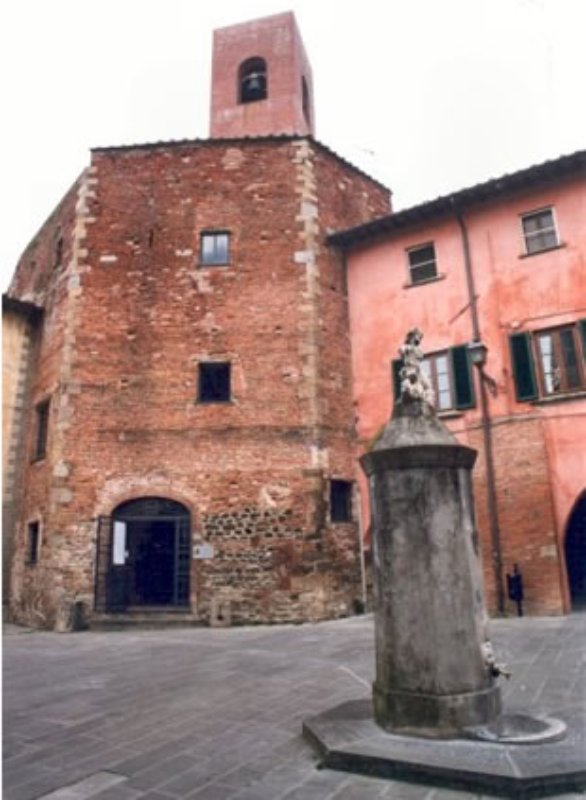 location_cityArchitecture
The Mastio di Bientina
A 14th-century tower renovated for cultural promotion
Known in the past as the Rocca Grande or the Belvedere (Beautiful View), and later as the "Tower of the Oil Presser," the Mastio di Bientina was once the tower on the north-east edge of Bientina which used to be confined by a wall. Near a 14th-century building with a pentagonal base, a low, wide arch peaks out of the ground: the remnants of the ancient gate to Bientina. This tower was an outpost of the city's defense system, connected to the primary ring of the city wall by a stretch of wall.
Until the middle of the 19th century the tower had an unmarked clock that rang the hours "alla francese." The tower was completely restructured and returned to public use in 1997. Spread over three floors it also boasts an external terrace which offers a wonderful view of the city. The interior offers a large conference hall on the ground floor, a city library with 3,000 volumes on the second floor, and the Historic Archive of the city which holds records from 1402-1866.
Bientina
A small town with an ancient past which is home to an Etruscan Museum
The first written evidence there is of the town of Bietina (from the Latin "Bis antes", meaning "two hedges") dates back to the year 793. It was then that Saximondo di Gumberto conceded a portion of land to the bishop of Lucca. The town's monuments include the Pievania Church of Santa Maria Assunta which was enlarged between 1627 and 1640. ...
Morekeyboard_backspace