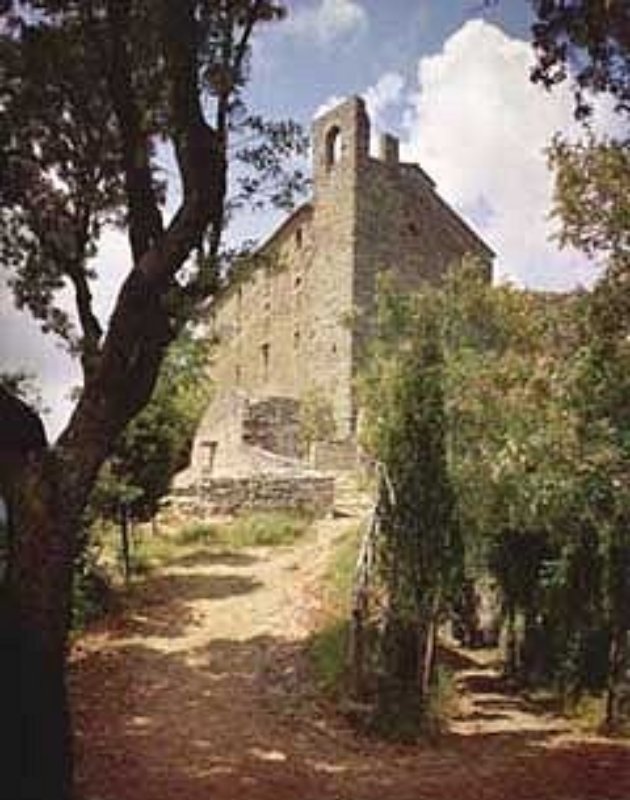 location_cityArchitecture
The Girifalco Medici Fort (1549-1556)
This fort was built by Gabrio Serbelloni, nephew of Pope IV and Francesco Laparelli from Cortona. The fort has a trapezoidal shape with four large bastions and is an excellent example of sixteenth century military architecture
From the establishment of the government of Cosimo I Medici until the subjection of Siena in 1555, Cortona was an important military town. Gabrio Serbelloni and Francesco Laparelli built the Girifalco Medici Fort on the ruins of the town's ancient medieval fortress in 1549. In the latter part of sixteenth century, in 1556, Cosimo I had the rest of the fort built on the north-east corner of the quadrilateral walls. The original foundations of the fort were from an Etruscan construction which subsequently was used by the Romans and also in the medieval period up to the sacking of 1258.
It has been re-built in modern times and no evidence of battles here has been uncovered. The fort now houses an exhibition centre which is open to the public from April to September. From the top of the tower there is a breathtaking view of Cortona and all of the Valdichiana area.
Guided tours:
Aion Cultura offers guided tours around the fort. To book a tour call Aion Culture on 0575 637235 or email aioncultura@aioncultura.org.

Interesting fact:
Thanks to its position, the fort is used as an anti-forest fire lookout point in the summer.
Cortona
THE LAND OF LEGENDS
The beautiful city of Cortona lies in the mountains between the Valdichiana and Tevere valley. Cortona was a very important center of Etruscan civilization, and these ancient settlements remain at the core of the city's identity. Two kilometers of the Etruscan walls, which date to the 5th century BCE, are still standing today. ...
Morekeyboard_backspace
You might also be interested in