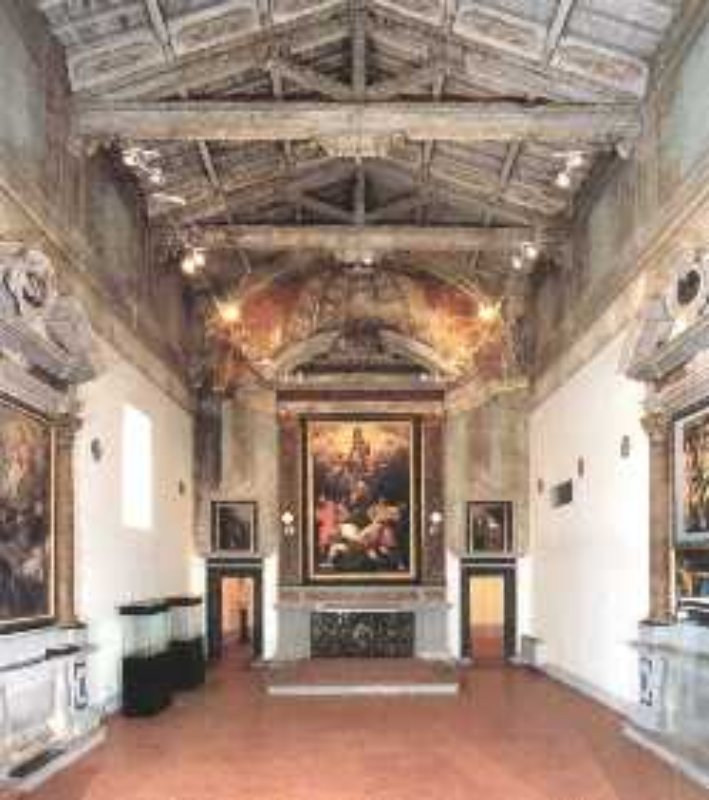 Places of worship
The Conservatory of Santa Chiara
The monument is part of the urban museum network
The Santa Chiara monastery was founded in the 13th century. It was renovated in the 1300s and became the residence of the Clarissa nuns until it was transformed in 1785 into a Franciscan Conservatory, dedicated to the education of young girls. In 1861, it became a municipal girls' school. It became a completely secular school in 1904.The complex today is the result of a series of renovations and additions throughout the years; however the rooms of the ancient monastery are still visible today. A complete museum itinerary includes visits to the church outside of the convent, the chapel dedicated to Saint Mary Magdalene and many rooms of the convent, including the ancient chorus room of the nuns.

The museum collection is composed of artworks that have been gathered over the centuries, through donations of the nuns living in the convent or by their families.Among the noteworthy artworks in the church are three paintings by Jacopo Chimenti, known as L'Empoli (1551-1640). Inside the conservatory there are several important works, including a painting by Ludovico Cardi, known as Il Cigoli (1559-1613) that depicts the apparition of Christ to Mary Magdalene, and two medieval crucifixes: the first was made by Deodato Orlandi in 1301; the second was made by the Sienese artist Jacopo di Mino del Pellicciaio (circa 1340). Other artworks in the collection include the splendid embroidered textiles made by the nuns and two magnificent frontals in leather that depict Franciscan saints.
Contact: San Miniato Municipality
San Miniato
Famous for its prized white truffles, this town is packed with churches worth visiting
San Miniato is a charming town perched on a hill, just a short distance from the Arno. Halfway between Florence and Pisa, it was (not surprisingly) contested territory for the two cities through the centuries. Famous for its exquisite white truffles, which are native to the area, San Miniato's origins go back to the Etruscan-Roman age. ...
Morekeyboard_backspace
You might also be interested in