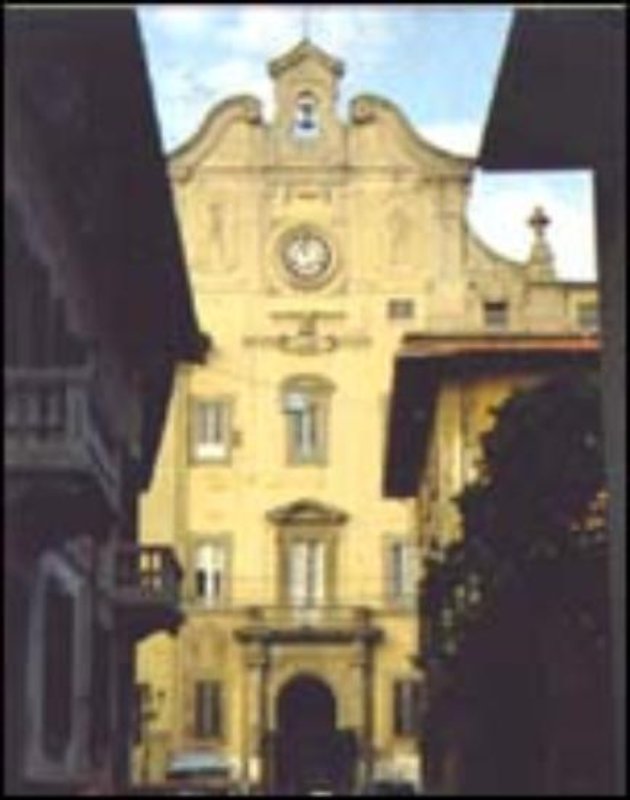 location_cityHistorical Buildings
The Cicognini College
Originally a monastery, this building was sold to the Jesuits in 1676 on the condition that they create a college with a bequest from the Pratese Canon Francesco Cicognini
In 1882, when the college was a National Boarding School, Gabriele d'Annunzio and Curzio Malaparte--among others--completed their studies here.
The plans for the college created by the Milanese Jesuit Giovan Battista Origoni followed the models of the major Lombardic institutions, but were slightly modified in later years. The atrium and primary entrance were commissioned in 1793 from the Pratese architect Giuseppe Valentini (1752-1833) after the college was secularized by Granduke Pietro Leopoldo. Valentini was a key figure in Prato for the interpretation of Granducal reform.
Among the college's most beautiful internal spaces is the 18th century Chapel of the Collegians and the frescoed Refectory (1753.)
Painting of sacred stories found on the walls of the college are the work of the Pratese artist Giacinto Fabbroni (1712-1783.) The vault was redecorated in the second half of the 19th century.
Source: APT Prato
Prato
In the heart of Tuscany, a city of art and prestige
If there is one city that can impress those looking for lesser-known destinations, it's Prato. Considering how the city is presented in the press, visitors will be surprised to discover an elegant and well-preserved historic city centre, as impressive as the most famous Medieval cities dotting Tuscany. ...
Morekeyboard_backspace
You might also be interested in