location_cityHistorical Buildings
Sidney Sonnino Castle
The fortress sits atop a promontory overlooking the sea in Quercianella, near Livorno
Romito Castle, also known as Sidney Sonnino Castle, is located a few kilometres from the city of Livorno, in the hamlet of Quercianella, Romito.
To protect the coast from invasions – this was the perfect place to launch attacks – Cosimo III de' Medici commissioned a fortified castle, starting with a tower that was already on the site.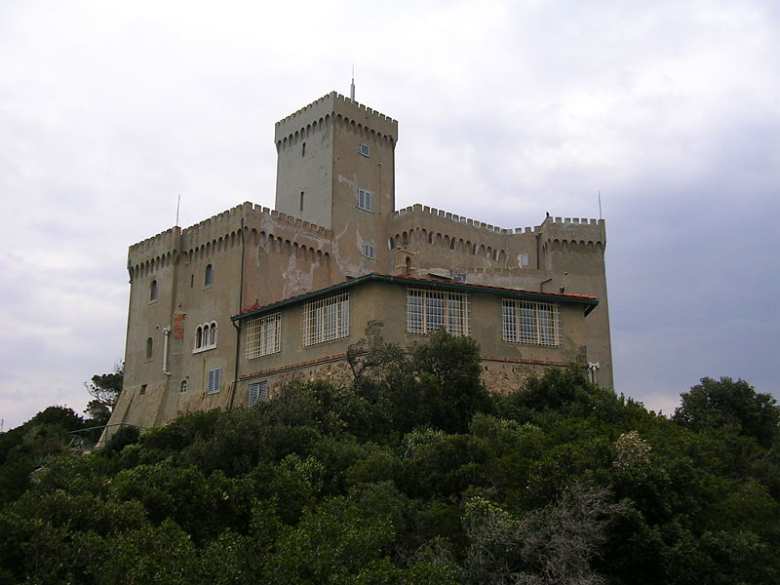 The complex passed into the hands of the Lorraine, and in 1799, the French, before being given over to Sidney Sonnino in 1895, the Minister of Finance and Prime Minster of the Kingdom of Italy. At the same time, an exterior chapel was also built, which is still conserved today.
A fun fact: the politician, fascinated by the villa's exceptional position, decided to stay here forever, and commissioned, when he was still alive, a seaside sarcophagus installed in a grotto, where his body remains today.
Livorno
The Mediterannean's very own little Venice, with its historic port.
Founded as a city in 1606 by the Medici family, Livorno became a welcoming oasis for all those who had been religiously, politically or racially persecuted, enriching itself with the resourcefulness and customs of the most diverse foreign nations. Bridges, canals, and historic palaces are reflected in the calm waters, making it feel like a little Venice on the Mediterranean. ...
Morekeyboard_backspace