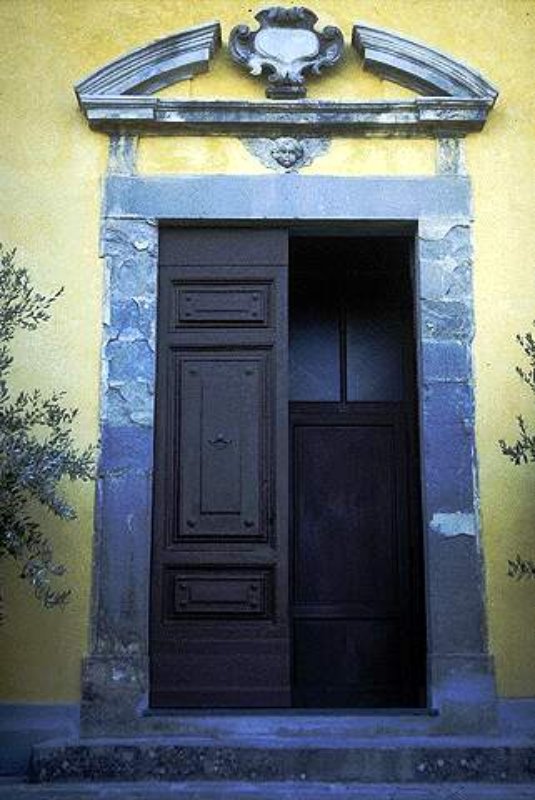 Places of worship
San Niccolò di Marliana Church
The church dates back as early as 1300 and was restored in the 19th century
The
church of San Niccolò
appears to not have existed during the 13th century, despite the fact that a rural community already populated the area. The church is mentioned in the 1313 synod and is registered in pastoral visits from 1373 onwards. San Niccolò gained some importance as a church during the 16th century and became a parish church in 1593. The church was largely transformed in the first half of the 17th century and then again half way through the 19th century. During recent restoration work, the decorations put in place during the 19th century restoration were restored.
Of the original 14th century construction, part of the external wall remains as well as the bell tower which is connected to the left side of the church. The side of the bell tower which faces the church yard (in which it's possible to see ancient small openings) there is a series of three windows culminating at the top where the bell is visible. The
façade of the church
was replastered during recent renovation work. There is one large door in the façade which is crowned by an interesting decoration with an upside down 'C' and a cherub in the centre. The interior has three naves. The central nave is covered by false cupolas. There is a stairway with a marble balustrade that leads to the presbyterial area. The square-shaped choir area is coved by a cupola and against the back wall there is a late 18th century altar. Finally, a niche in the altar contains a statue of the church's patron saint, San Niccolò.
Source:
Apt Pistoia
Marliana
A journey through time on the slopes of the Pistoia mountains
The area of Marliana is found where the Valdinievole meets the Pistoia Mountains, and spans from the valleys of the Vincio and Nievole rivers to the far end of the Tuscan-Emiliano Apennines. Mostly covered in dense chestnut trees, the hills of Marliana have many gentle slopes with vines and olive trees growing down them. ...
Morekeyboard_backspace
You might also be interested in