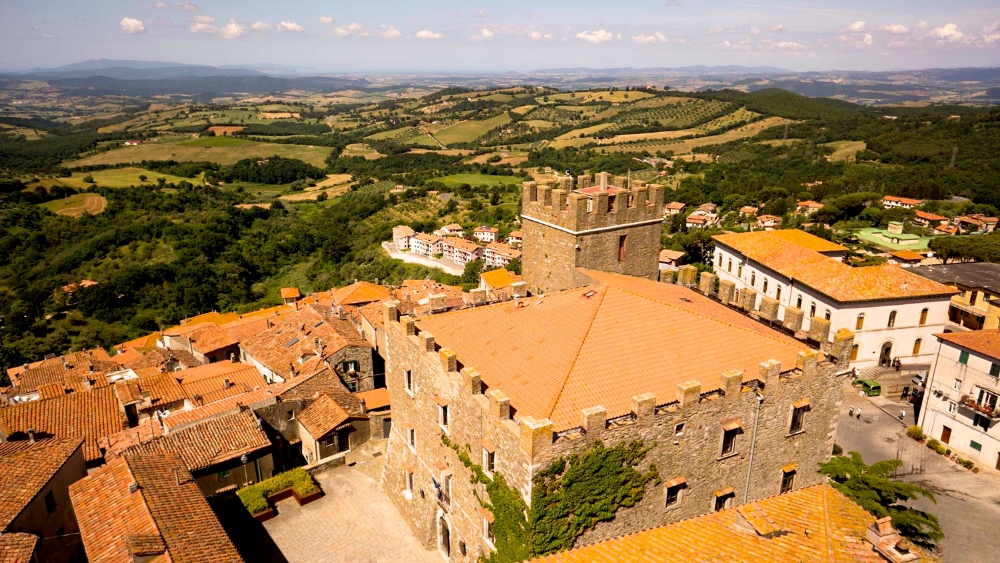 account_balanceMuseums
Museum of Prehistory and Protohistory in Manciano
Telling the stories of the civilizations of the Fiora valley up to the Etruscans
The Museum of Prehistory and Protohistory of the Valle del Fiora in Manciano, located in Palazzo Nardelli, next to the Aldobrandesca Fortress, recounts the histories of the communities who have lived in the Valle del Fiume Fiora since before the Etruscans, from the Palaeolithic era to the Bronze Age.
The first exhibit, dedicated to the Palaeolithic age, shows the presence of animals and man in this area during the first prehistoric period and exhibits the first tools used for survival. In the exhibit showing the Neolithic period, there are polished stone axes and ceramic fragments, pinpointing exactly when these began being produced in this area and explaining its relationship with the rest of Italy. The Copper Age exhibit follows, where there is evidence of the presence of the Rinaldone civilization, spreading across Tuscany and Lazio from the beginning of the 1st to the end of the 3rd millennium BCE, with the typical wine vessels. With regards to the Bronze Age, the intense metallurgic activity that sets apart the valley and the surrounding areas is highlighted. The final exhibit is dedicated to the reconstruction of the village of Scarceta (10th to 16th century BCE), next to the Fiora river.
The latest development at the museum is its interactive experience: every information screen contains a QR code which allows visitors to learn more online or read translated versions of the text. In addition, every exhibit is enriched though augmented reality technology: an animated version of an archaeologist named Lucy will explain the reality of that period in the Valle del Fiora to old and young visitors alike. Visitors can start learning as soon as they enter thanks to a tablet which can be used to learn even more from the experience. Technology also enables visitors to visit a typical prehistoric hut: there is in fact a 3D reconstruction of one of these huts.
Info: mancianopromozione.com
people
What's the buzz about?
Manciano
In the heart of the Maremma, a town with enchanting views and natural springs
The town is located on the top of a hill and open to the four winds with a breathtaking view in all directions: from the Amiata to the Fiora valley, from Talamone to the beaches of Montalto di Castro, from the Argentario to the Islands of Giglio and Montecristo. It is a mysterious and enchanting place. ...
Morekeyboard_backspace
You might also be interested in