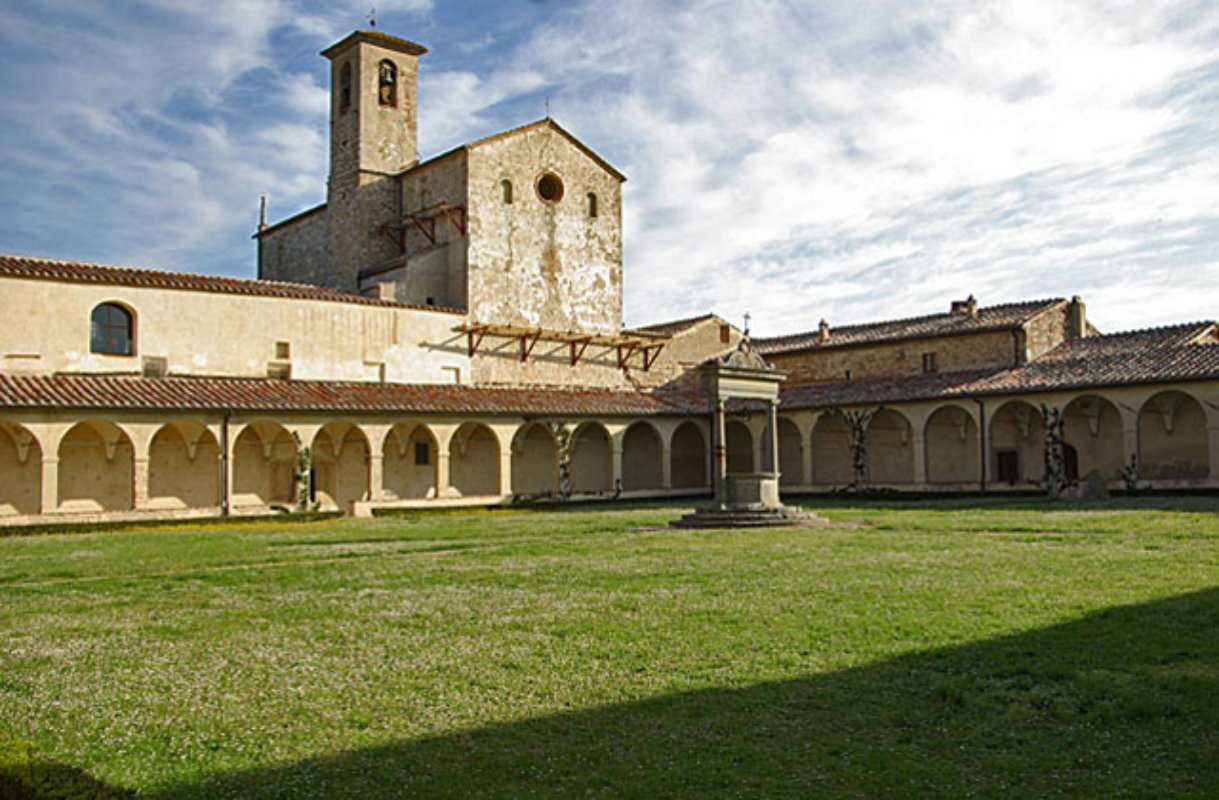 Places of worship
Pontignano Certosa
A place for art and meditation
Pontignano Certosa was founded by Bindo Falcone, nephew of Cardinal Riccardo Petroni, around the mid-fourteenth century. Only a few traces of the original monastery are still visible today, as it was completely rebuilt in the second half of the sixteenth century after a fire destroyed most of it. The building had a rectangular floor plan, with traditional iconography and was divided into three zones: the first was assigned to monks and had twelve cells around the largest cloister; the second zone included the church and the coenoby and the third was assigned to the lay brothers. The monastic complex was bought in 1959 by the University of Siena and is used today for study meetings and conventions. The church of the Certosa is situated in the centre of the monastery complex with the facade overlooking the cloister.

The interior is interesting due to the presence of a large fresco which covers the walls and ceilings and develops an iconographic cycle dating from 1579. It shows scenes of Saint Brunone receiving a present from Saint Peter and a joyous Saint Brunone on the entrance wall and was painted by Stefano Cassiani. On the walls, there are the stories of Saint Peter and of Saint Brunone separated by figures of saints, evangelists and priests of the church; on the ceilings there are stories of the Virgin, the Passion of Christ and Saint John the Baptist. The paintings are generally attributed to Poccetti but they were also managed by artists in his circle, Orazio Porta and the artists from Siena, Alessandro Casolani and Vincenzo Rustici The monastery complex was acquired in 1959 by the University of Siena and is now used for courses and conventions.
Castelnuovo Berardenga
The vast territory is close to the evocative Crete Senesi
Castelnuovo Berardenga is at an altitude of 351m and has a population of approximately 7000 inhabitants. The town takes its name from Count Berardo, a descendant of the Count of Siena Guinigi who governed over the city during the second half of the IX century. His family moved to the country when they lost control of Siena. ...
Morekeyboard_backspace
You might also be interested in