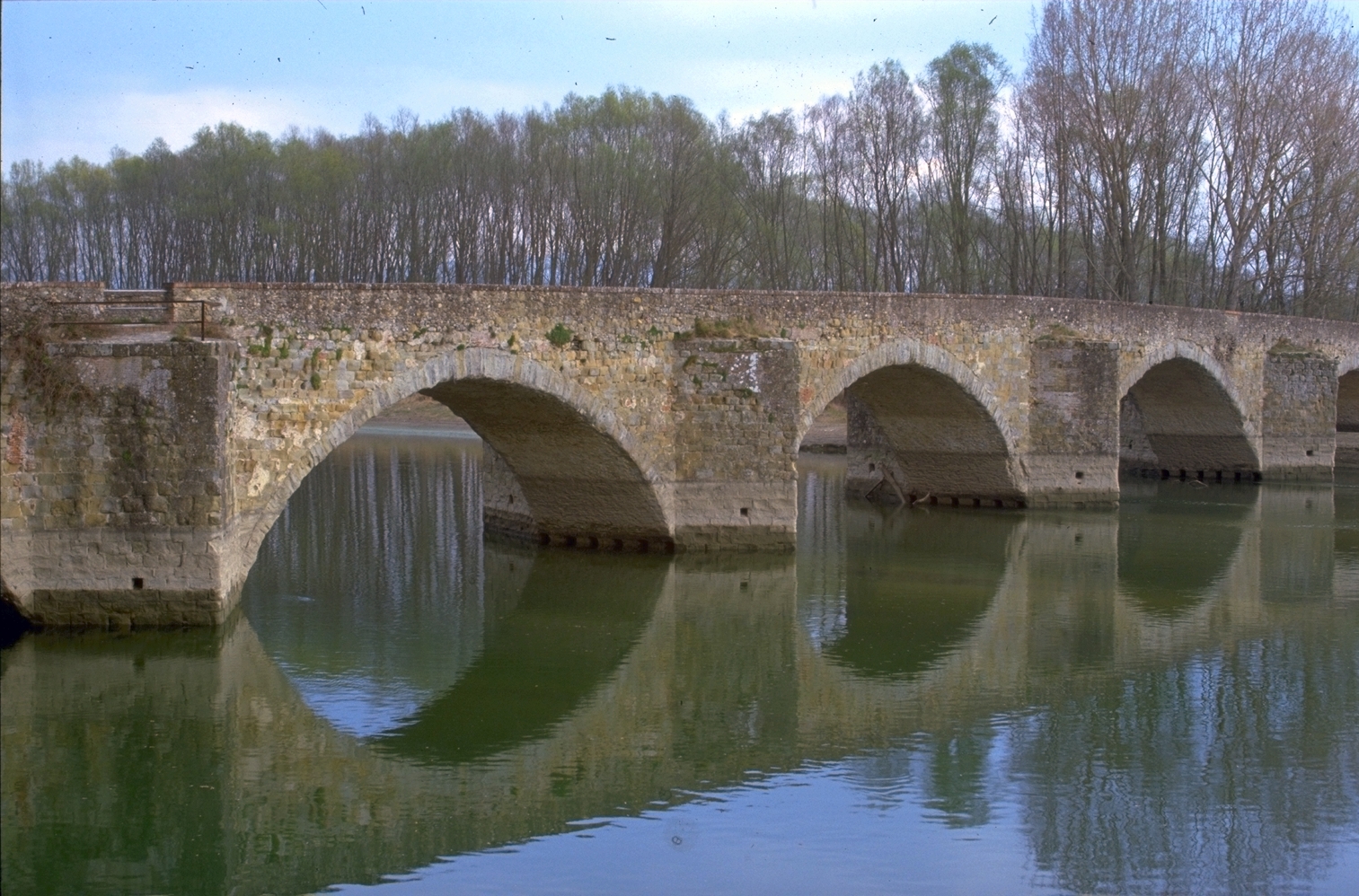 natureNaturalistic attractions
Ponte a Buriano e Penna Nature Reserve
A landscape of rolling hills and evocative itineraries in Civitella in Val di Chiana
The Ponte a Buriano e Penna Nature Reserve is located in Civitella in Val di Chiana and stretches for about 7 km along the Arno River, from the Romanesque Ponte Buriano to the power plant in the valley of Enel's Penna dam, and includes the dam's artificial reservoir and the neighbouring areas.
The landscape is characterized mostly by rolling hills that surround the reservoir, made up of fluvial-lacustrine sediments spanning various eras and including occasional cliffs. From the paper mill near Ponte a Buriano to Rondine, the Arno between the rocks, while from Rondine to Penna, the river expands to include the Penna reservoir. The landscape in the area also includes forests of oak trees, cultivated fields and a large marsh.
This is also the perfect area to go on walks: from the Visitors' Centre near Ponte a Buriano, you can reach many different trails leading to the rushes or huts for birdwatching.
Info: parks.it
Civitella in Val di Chiana
One of the best-conserved villages with evidence of Lombard forts
An inhabited center that dates back to at least the Etruscan-Roman age (as various archaeological finds with Etruscan inscriptions found near Viciomaggio and the church of San Pietro a Ciggiano suggest) in the area where Civitella in Val di Chiana stands today. ...
Morekeyboard_backspace